Women Need to Be Confident in Their Ability, Says De Beers' Esther Oberbeck
There's never been a better time to be a woman at De Beers Group, says Head of Strategy Esther Oberbeck, but don't shy away from making your ambitions clear.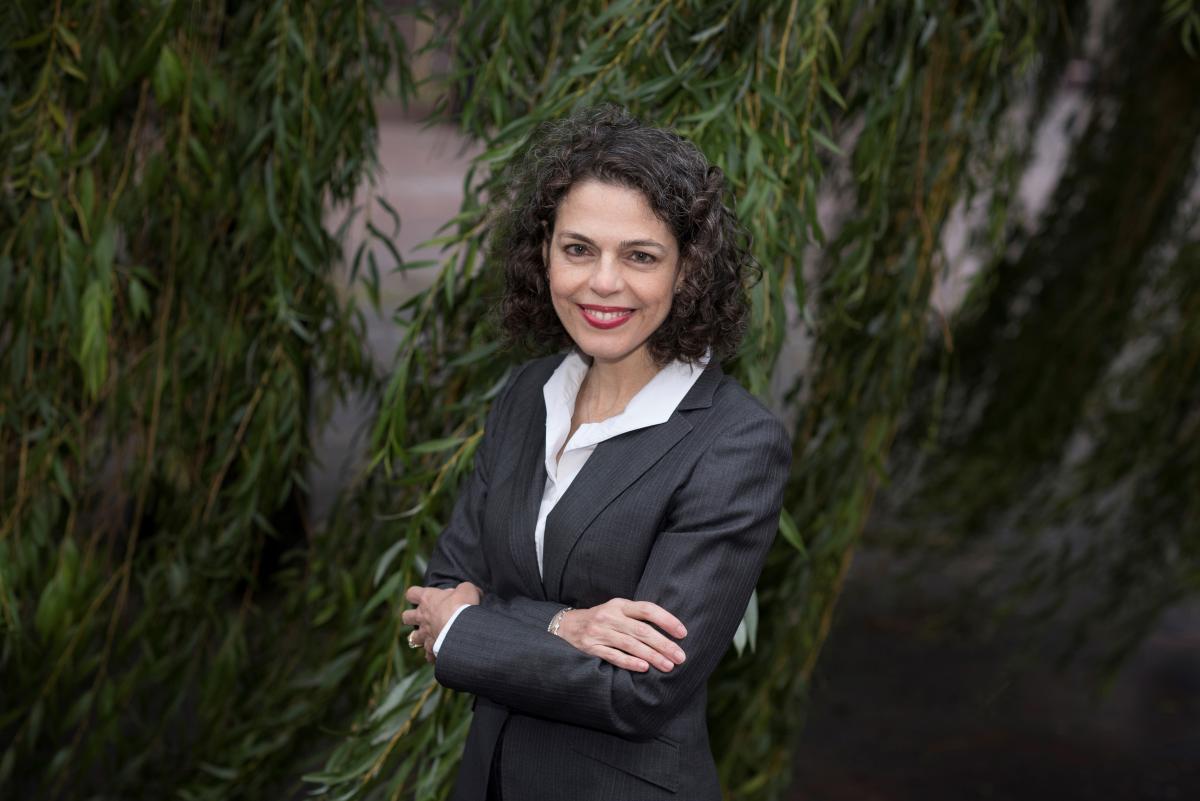 Women Need to Be Confident in Their Ability, Says De Beers' Esther Oberbeck
Tell us a bit about your life and career before you joined De Beers Group
I always wanted to work in an international environment. I first trained as a lawyer in São Paulo, Brazil (where I grew up) and in Washington DC, hoping to join the diplomatic service. After giving up on this idea, I came to London to complete an MBA at London Business School, then joined the US consulting firm Booz & Co, where I worked for about six years.
What attracted you to De Beers Group and which roles have you undertaken?
I joined 15 years ago. There is no doubt that the mystique of the diamond world and the iconic name of the company attracted me. Importantly for me, the company was also able to offer the international dimension that I had always looked for.
I progressed to Global Marketing Planner, then to Head of Marketing Planning and Insight. In 2008, I took on the role of Strategy Manager. Since 2011, I have been Group Head of Strategy. I'm also a Director of De Beers UK and a trustee of the De Beers UK Pension Fund.
What does your current role involve and what do you like most about it?
My job is to work with a small team of analysts and planners to support the senior leadership to identify the challenges and opportunities that will shape the future of the sector and to help the Group plan for the future. There are so many aspects of my role I like. The influence it has on the future direction of the business feels like a great responsibility and I'm really proud of being part of that. My greatest challenge is to ensure that my team and I are able to identify the future scenarios that will help the De Beers Group continue to lead, succeed and grow.
What do you think is the biggest challenge for the next generation of women in the industry?
Each woman has to find her own way to achieve her ambitions. It is important that De Beers Group continues to support both male and female talent to improve the effectiveness of its decisions. It continues to be difficult for women to achieve senior roles in the corporate world. Many women I know have given up. I would say: be good at what you do; be confident in your own abilities; find mentors and supporters to help you develop; and don't shy away from making your ambitions clear.
What could be done to ensure that more women are able to progress to senior leadership roles?
I think symbols and role models are critical to inspire women to believe that it's possible for them to progress to senior roles. I'd encourage companies to offer female employees a stronger network of women role models, inside and outside the organisation. But, if you are good at what you do and deliver consistent results, you will be rewarded. Successful women will engender more success for women, creating a virtuous circle.
What would you say to your younger self when setting out on your career path?
Delegate earlier. I've always wanted to achieve a product as close to perfection as possible to impress my managers. But, by delegating more, you can achieve a better product through additional input while also helping others develop their skills.
Anything else you would add around gender diversity and inclusion?
The company is recognising that it needs to be more active in attracting a more diverse set of voices to address the future challenges. I hope I'm right in saying that there has never been a better time to be a woman at De Beers Group.
About De Beers
De Beers is a member of the Anglo American plc group. Established in 1888, De Beers is the world's leading diamond company with expertise in the exploration, mining and marketing of diamonds. Together with its joint venture partners, De Beers employs more than 20,000 people across the diamond pipeline and is the world's largest diamond producer by value, with mining operations in Botswana, Canada, Namibia and South Africa. As part of the company's operating philosophy, the people of De Beers are committed to 'Building Forever' by making a lasting contribution to the communities in which they live and work, and transforming natural resources into shared national wealth. For further information about De Beers, visit www.debeersgroup.com.
Media Contact 
Press office
Tel +44 (0) 20 7430 3434
pressoffice@debeersgroup.com