Webinar // Taproot+ Live: Craft a Project Ask to Find the Right Skilled Volunteer
Looking for skilled volunteers? Taproot Foundation can get you connected.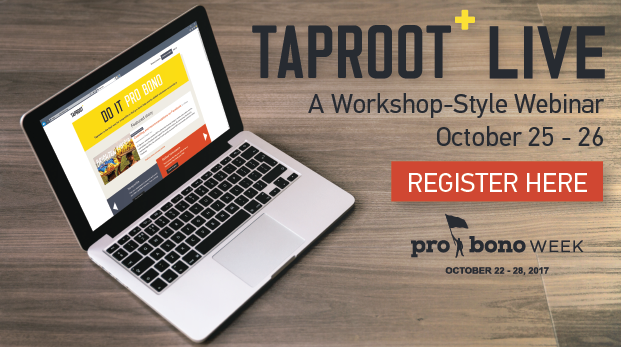 October 11, 2017 /3BL Media/ - If you work at a nonprofit, you probably find yourself putting off projects and plans due to shortages in budget or in-house expertise. With the support of volunteers with professional-level skills­­­—you can make those plans happen.                                                   
Join Taproot's upcoming webinar and learn everything you need to get started on Taproot+, the cost-free online platform that connects nonprofits with skilled volunteers for short-term pro bono projects. Taproot staff will guide you through the process of posting your ask on Taproot+ in real time so you'll leave the event with a successfully posted project.
Wednesday, October 25th
Access to the webinar and Taproot+ are free of cost, now and always.