Use a Hashtag, Plant a Tree Through the Arbor Day Foundation
The social media campaign celebrates the Arbor Day national holiday on April 28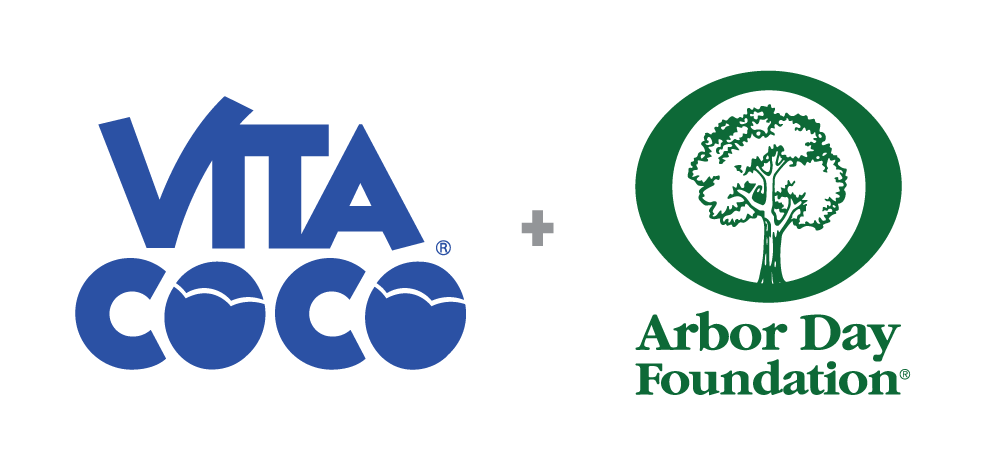 LINCOLN, Neb., April 18, 2023 /3BL Media/ - The Arbor Day Foundation is making it easy to say "yes" to Arbor Day this year.
During the week of the Arbor Day national holiday, April 23 to 28, the Arbor Day Foundation will plant one tree for each Instagram, Twitter or Facebook post that uses the hashtag #ArborDay.
Arbor Day Foundation partner Vita Coco will provide funds for up to 100,000 trees, each going in a forest of greatest need located in the United States.
"Every time the hashtag is used, someone is helping activate the power of a tree in forests that need it most. By saying "yes" to Arbor Day, people are also saying "yes" to a healthier planet," said Dan Lambe, chief executive of the Arbor Day Foundation. "We are grateful to work alongside our partner Vita Coco this Arbor Day and work together to drive positive change in our world's forests."
In 2022, #ArborDay was the number one trending hashtag on Twitter and led to 150,000 trees planted. The social media campaign is designed to educate people on the benefits trees can bring to climate, community and biodiversity.
Vita Coco is a global coconut water brand sold in 30 countries. The company is committed to protecting nature and empowering coconut farming communities through its business. Vita Coco recently launched its Seedlings for Sustainability initiative, which has a goal of facilitating the planting and distribution of 10 million seedlings and trees by 2030. The company has partnered with the Arbor Day Foundation to facilitate the planting of trees in the U.S. to support reforestation efforts.
"We're excited for the opportunity to partner with the Arbor Day Foundation," said John Tran, Social Impact & Sustainability Program Director. "We are honored to be addressing climate education through tangible and actionable ways that protect our natural resources."
The Arbor Day Foundation has leveraged a global network of partnerships to plant trees in more than 50 countries around the world. In its first 50 years, the organization has planted nearly 500 million trees. Now, the Arbor Day Foundation is hoping to plant another 500 million new trees in forests and neighborhoods of greatest need by June 2027.
Arbor Day is celebrated nationally each year on the last Friday in April, which is April 28 this year. Many states celebrate the holiday at various times throughout the year, depending on seasonal planting periods, too.
About the Arbor Day Foundation
Founded in 1972, the Arbor Day Foundation is the world's largest membership nonprofit organization dedicated to planting trees. With a focus in communities and forests of greatest need, the Foundation — alongside its more than 1 million members, supporters and valued partners — has helped to plant nearly 500 million trees in more than 50 countries. Guided by its mission to inspire people to plant, nurture and celebrate trees, the Arbor Day Foundation is committed to unlocking the power of trees to help solve critical issues facing people and the planet. Learn more about the impact of the Arbor Day Foundation at arborday.org.
About the Vita Coco Company
The Vita Coco Company, Inc. was co-founded in 2004 by Michael Kirban and Ira Liran. Pioneers in the functional beverage category, The Vita Coco Company's brands include the leading coconut water, Vita Coco; clean energy drink, Runa; sustainable enhanced water, Ever & Ever; and protein-infused water, PWR LIFT. With its ability to harness the power of people and plants, and balance purpose and profit, The Vita Coco Company has created a modern beverage platform built for current and future generations. The Vita Coco Company, Inc. is a B Corp™ and is incorporated as a Public Benefit Corporation.
# # #