Unveiling the Porter Novelli Purpose Summit: Committing to Action Amid COVID-19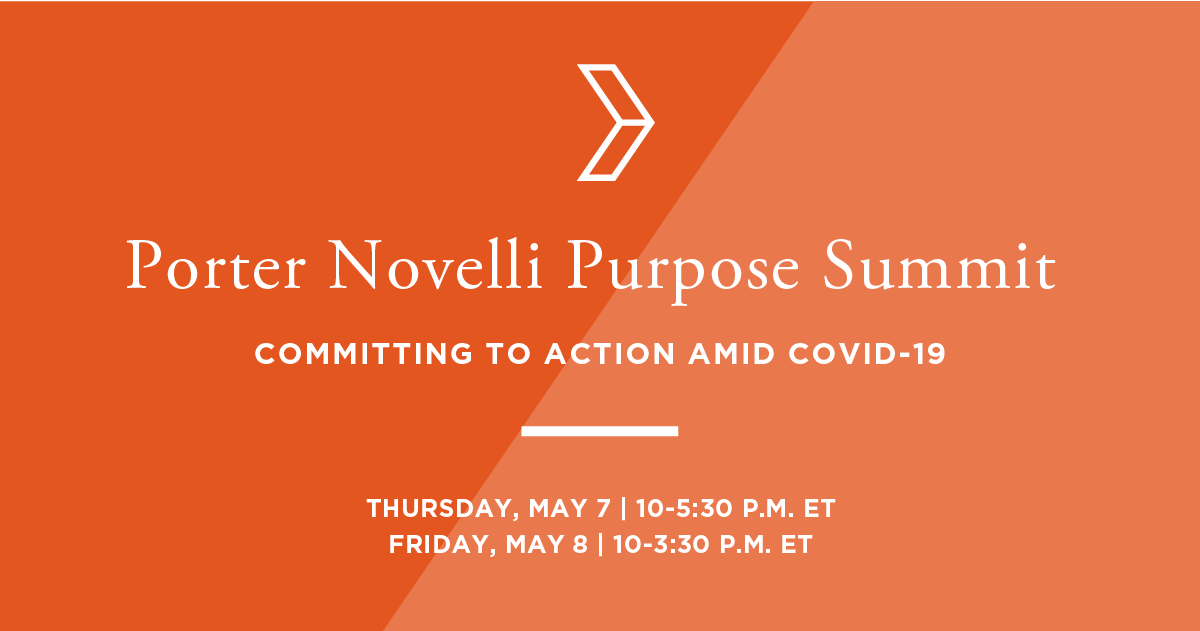 UNVEILING THE PORTER NOVELLI PURPOSE SUMMIT: COMMITTING TO ACTION AMID COVID-19
The COVID‐19 crisis is accelerating the transformation of business – one that solidifies the private sector mandate of a stakeholder‐first, rather than shareholder‐only, mentality. We've kept a pulse on this shift, brand action and stakeholder expectations, revealing that 75% of the U.S. public believes business must take action to protect employees, care for communities and support front-line workers in the fight against COVID‐19. Companies who have rapidly and authentically met this expectation demonstrate Purpose – at its finest. This moment marks an inexorable shift – one in which brands must decide to either continue or create their own impact, or risk irrelevancy.
On Thursday, May 7 and Friday, May 8, we will host the Porter Novelli Purpose Summit: Committing to Action Amid COVID‐19, which will take an in-depth look at how business has been, and needs to continue to be, a force for good. Featuring sessions with Porter Novelli leadership, clients and partners, we will explore the shifting role of business today, as well as what will be needed for the next phase of the pandemic – the inevitable ease out of global lockdown.
See below for the full schedule, with registration links for each session:
Day 1 Agenda | Full list of sessions
Thursday, May 7
Day 2 Agenda | Full list of sessions
Friday, May 8
Registration is complimentary and open to all.