Tupperware and The Presidential Precinct Convene Leaders for Gender Parity in Education November 13-17 at the University of Virginia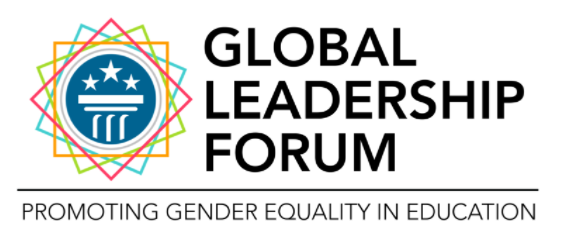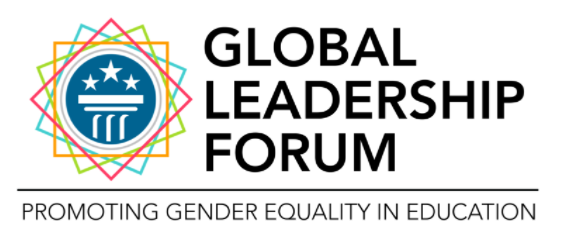 ORLANDO, FL and CHARLOTTESVILLE, VA, November 17, 2017 /3BL Media/ - Tupperware Brands Corporation (Tupperware) will sponsor and co-host The Presidential Precinct's Global Leadership Forum: Promoting Gender Equality in Education, to convene leaders from around the world who are working to ensure that women and girls have equal access to education. The Forum will take place from November 13th-17th at the University of Virginia in Charlottesville, VA.
Tupperware is partnering with The Presidential Precinct, a nonprofit that engages and inspires emerging leaders around the world, to organize its Global Leadership Forum focused on the United Nation's Sustainable Development Goal # 4: To ensure inclusive and equitable quality education and promote lifelong learning opportunities for all. This year's Forum will bring together rising leaders from more than 20 countries, including Tupperware's Global Links Scholar Dr. Sharmistha Banerjee from the University of Calcutta, to generate strategies and tactics that address the obstacles and opportunities to providing girls and women with equal access to a quality education. 
The sponsorship reflects Tupperware's longstanding commitment of empowering women all over the world, and as a pillar in the company's purpose for more than 65 years, the Global Leadership Forum is among other select programs and global women's initiatives that the company supports. 
Tupperware's own Global Links program is a cross-cultural exchange for high achieving female business and economics professors in developing and post-conflict countries that was co-founded with Rollins College, with the support of the U.S. Secretary of State's Office of Global Women's Issues. After expanding the program from Iraq, in 2015, Dr. Banerjee was selected as the Global Links Scholar to participate in a nine month, in-depth course work and cutting-edge social entrepreneurship training at Rollins College and Crummer Graduate School of Business in Orlando, FL. Dr. Banerjee also participated as a session speaker on the importance of entrepreneurship in emerging economies at an AshokaU conference, and a hands-on, three month externship at Tupperware's global headquarters to acquire practical experience and business fundamentals.
Rick Goings, Tupperware's Chairman & CEO, said, "Our core business is creating more opportunities for women to succeed and lead. That dovetails squarely with the Precinct's mission to empower rising leaders in places where those opportunities are in short supply." He added, "Our objective is to support and encourage women by providing them with the education, skills and resources they need to run their own businesses. Education is a critical contributor to the confidence that Tupperware is fostering in women worldwide."
"We have found the ideal partner in Tupperware for our 2017 Global Leadership Forum," said Neal Piper, Executive Director of The Presidential Precinct. "Our collaboration is drawing on the company's decades of experience in spearheading and implementing initiatives designed specifically to support women in low-income and vulnerable populations all over the world. We are so pleased to welcome Dr. Banerjee's participation in the discussions, connections and solutions that emerging leaders will generate in Virginia, and ultimately apply when they return to their home countries."
For more information about the Forum, see Global Leadership Forum Website: www.presidentialprecinct.org/glf
Tupperware Brands Corporation is the leading global marketer of innovative, premium products across multiple brands utilizing a social selling method through an independent sales force of 3.2 million. Product brands and categories include design-centric preparation, storage and serving solutions for the kitchen and home through the Tupperware brand and beauty and personal care products through the Avroy Shlain, BeautiControl, Fuller Cosmetics, NaturCare, Nutrimetics, and Nuvo brands.
From the birthplace of modern democracy, The Presidential Precinct engages and inspires emerging leaders from around the world to address the most pressing challenges in their countries. Through virtual and physical exchange programs, leaders participate in professional development programs and stay connected through an alumni-exclusive digital Network. The Presidential Precinct is a 501(c)3 nonprofit based in Charlottesville, VA that unites six institutions: The University of Virginia, William & Mary, and four historic sites - Thomas Jefferson's Monticello, James Madison's Montpelier, James Monroe's Highland, and Morven Farm. These institutions offer leaders the combined academic resources of two of America's premier public universities and the rich history of three presidential homes, in a setting that includes more than 10,000 acres of natural beauty, cultural sites, and state of the art meeting spaces.
Press Contacts:
The Presidential Precinct
Drew Precious
dprecious@presidentialprecinct.org
Tupperware Brands Corporation
Kimberly Brown
KimberlyBrown@Tupperware.com