In Times of Uncertainty, Plant a Tree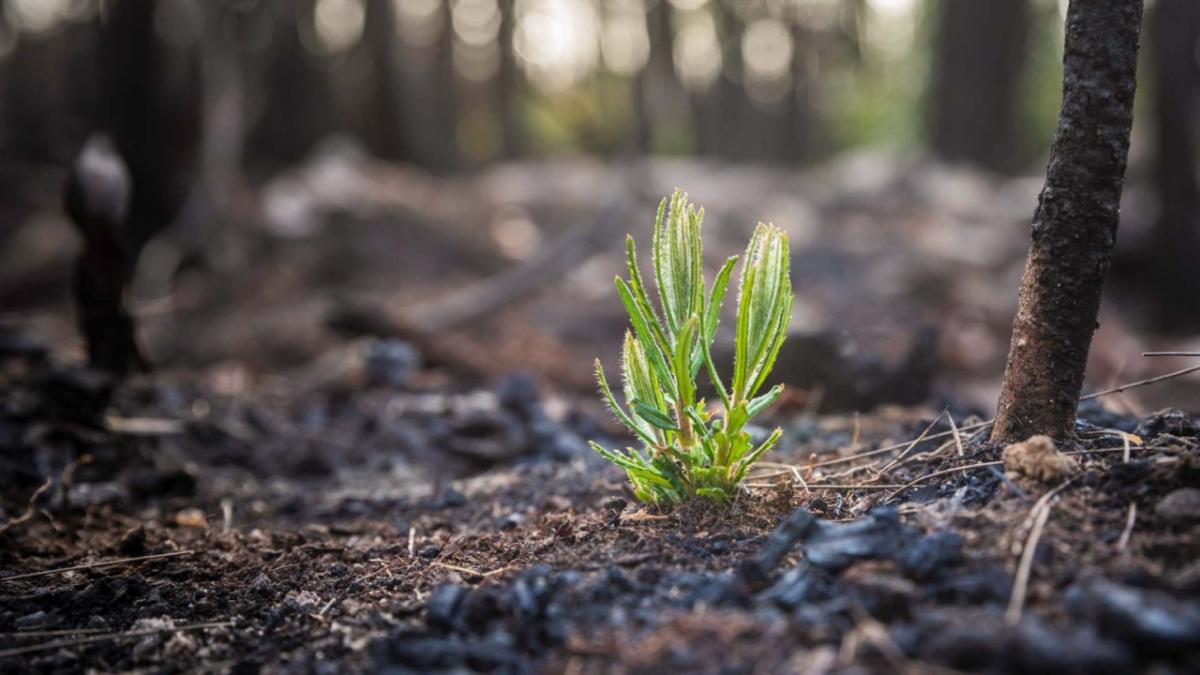 Dan Lambe, President, Arbor Day Foundation
Each April, we see profound symbolism embedded in Arbor Day celebrations across the country. When we come together to plant trees, we collectively envision the world our grandchildren will inhabit - cleaner, safer, and more beautiful than the one we ourselves inherited.
This year, when we would usually be gathering to better our communities, things feel uncertain. In the face of a once-in-a-century pandemic, we have already felt an irreversible shift. With our healthcare workers on the front lines of the coronavirus crisis, the rest of us have found that relearning our most human habits is our only tactic of defense. To protect our loved ones from getting sick, it is best to stay away from them. To prevent the spread of a virus in the communities we hold dear, we must forego gathering for the rituals of celebration and mourning that we have held close for generations.
In such uncertain times, we need stories of positivity and unity to help ground us. As coronavirus has spread around the world, balcony serenades in Italy and local shows of support for healthcare workers from Madrid to Manhattan have reminded us that even as we face surreal challenges, some of life's silver linings remain steadfast.
On Arbor Day, we can turn to trees for this same reassurance. Humans have long found hope in trees. From the sacred fig tree where the Buddha found enlightenment to the Tree of Life in the Bible, our earliest religious texts revered trees as a connection between heaven and earth. In hiding for 2 years during World War II, Anne Frank looked to a white chestnut tree outside of her window for comfort. After 9/11, a severely damaged Callery pear tree was pulled from the rubble at Ground Zero. The New York City Department of Parks and Recreation rehabilitated the Survivor Tree, as it was soon dubbed, and today it stands at the 9/11 Memorial in as a reminder of New York's resilience.
Now more than ever, we need those symbols of connection, comfort, and strength. This Arbor Day is the first in my memory where neighbors, coworkers, and friends cannot gather to plant trees. But I urge you to celebrate the holiday, even if it isn't in the fashion you usually would. During a time of social isolation, plant a tree in your yard or support a local tree-planting organization to better your entire community. Take a walk in nature to move your body and refresh your mind (don't worry, it's allowed). Especially if you are homeschooling your children during school closures, use Arbor Day to teach them about the important role that trees play in cleaning our air and water and providing a habitat for wildlife.   
We are facing frightening times, to be sure. But there are so many ways to slowly return to normal. Donate to your local food bank in this time of great need. Pick up groceries or medicine for an elderly neighbor. And on Arbor Day, celebrate trees. They are reminders of our strength, our hope, and our resilience.