Timberland Supports NH Food Bank With Onsite Victory Garden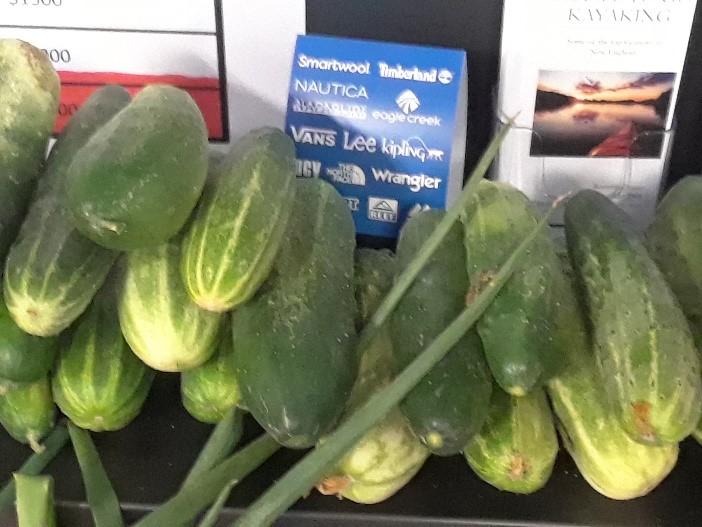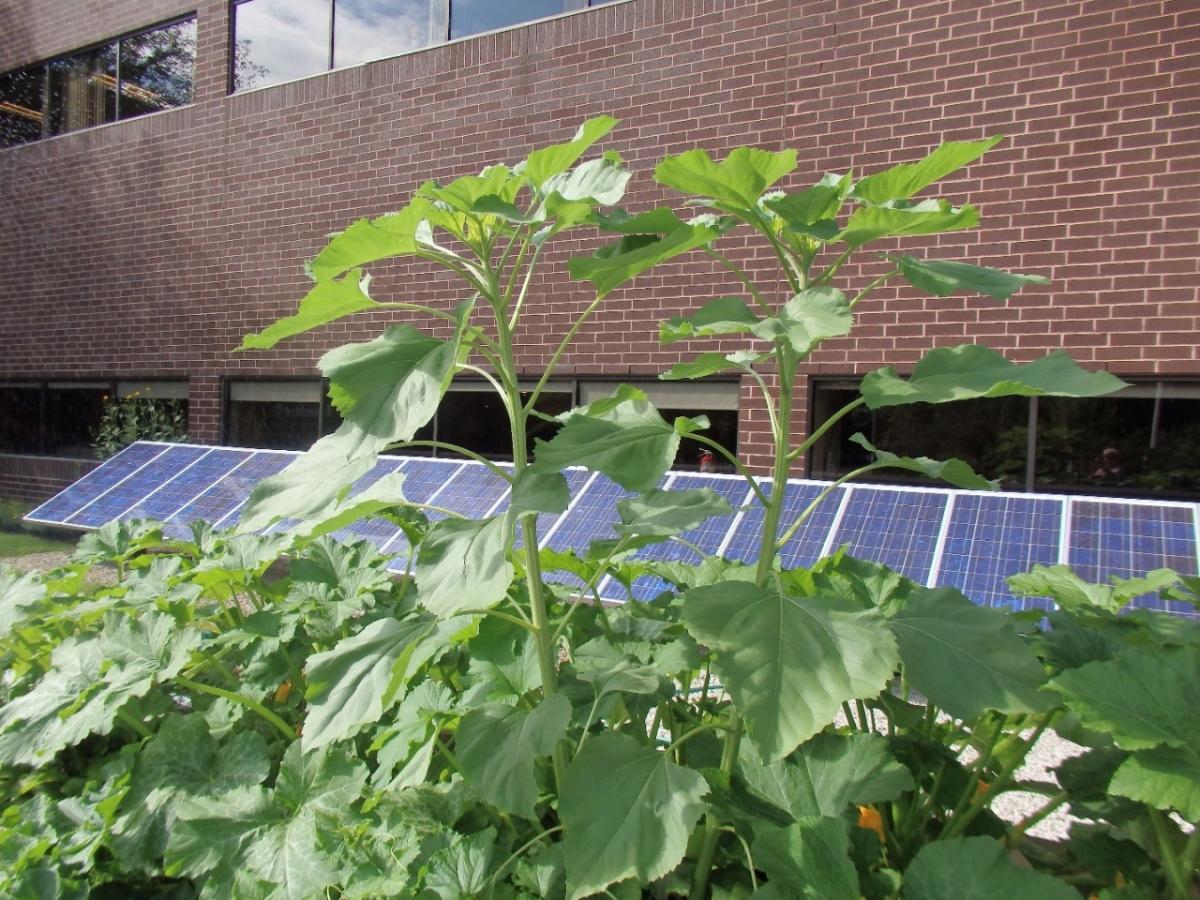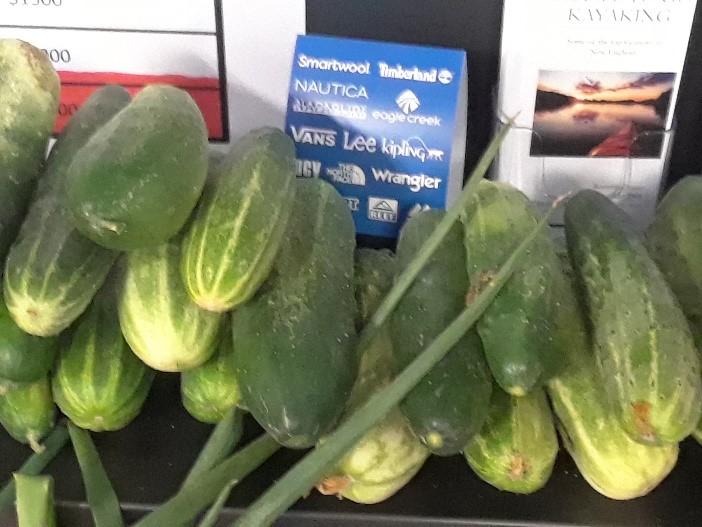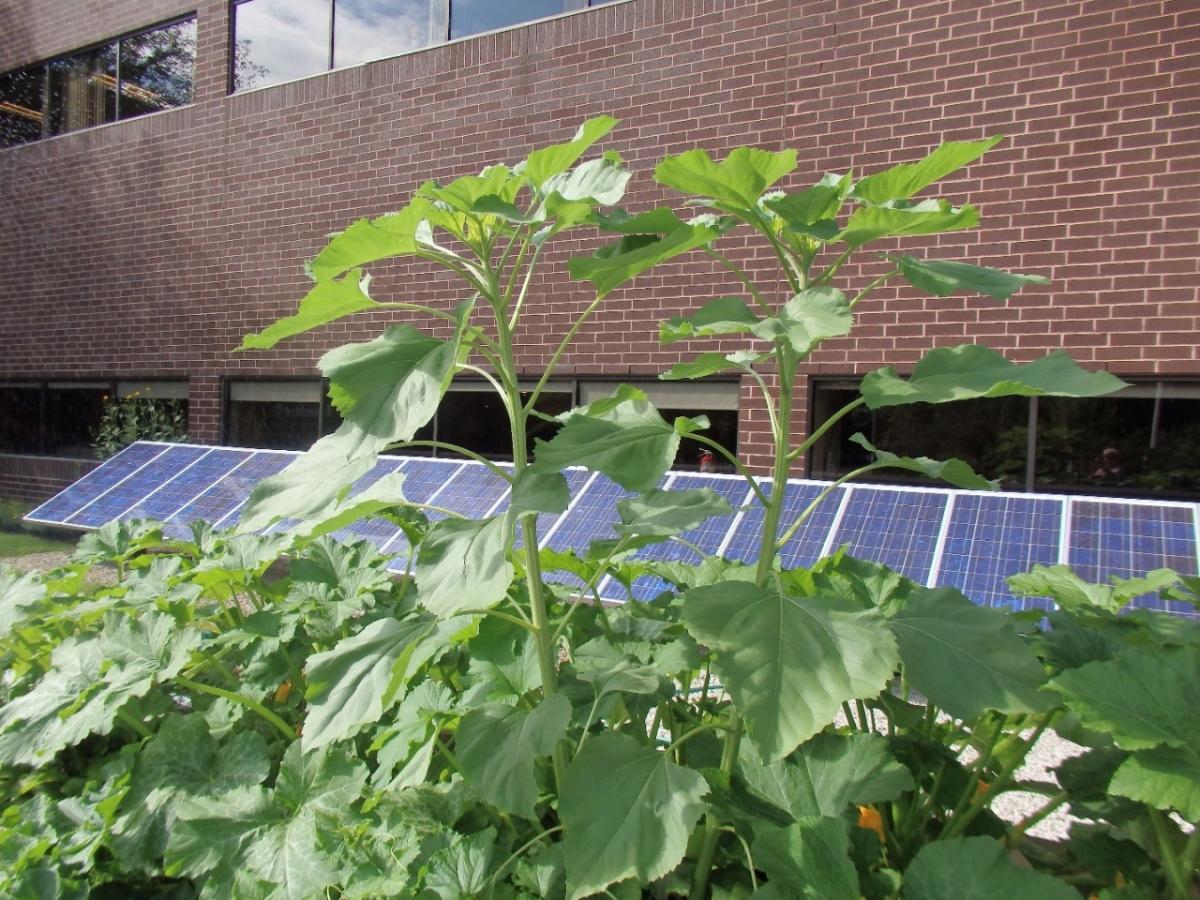 This spring, Timberland employees kicked off their 11th annual Victory Garden season at the brand's global headquarters in Stratham, NH.  Each year, dozens of employee volunteers pull on their boots and slip on their gardening gloves to plant, weed, water and harvest the many vegetables and fruits grown just outside the building's front entrance. This year's crops include tomatoes, raspberries, zucchini, summer squash, string beans, cucumbers, peppers, cut flowers, radishes, eggplant, carrots and onions. In addition to the vegetable beds, the center island of the front parking area is planted with fruit trees and shrubs, including apples, pears, peaches, plums, and blueberries. 
After a slow and bumpy start (several groundhogs have discovered the garden beds this year and decided they want to share in the offerings!) the facilities crew installed some much-needed fencing to keep the critters at bay. Initial harvests have started coming in, with cucumbers the bumper crop this year. The New England weather typically dictates what will thrive, and this year's conditions seem to be optimal for cucumbers. We've had enough rain to keep the soil consistently moist between watering, which is what cucumbers like best.
Timberland volunteers tend the garden daily by watering and weeding the beds.  They harvest fruits and vegetables Monday, Wednesday and Friday of each week. Employees in the building then purchase the fresh produce for a cash donation, usually for less money than their local grocery store or farm stand would charge.  All Victory Garden donations support the NH Foodbank, the only food bank in New Hampshire, that distributes food to more than 425 non-profit organizations throughout the state.
The Victory Garden began in 2008 and consisted of a few raised wooden beds, built by employee volunteers, on the front lawn of the Stratham headquarters.  The garden quickly took root as an annual program that engages dozens of employees every growing season. The brand replaced the wooden beds with professionally-built stone beds in 2015 to ensure the garden itself endures, along with the company's commitment to support the community through the garden's proceeds. Over the years, the Victory Garden has yielded more than $20,000 in donations.
Employees who tend the garden, typically for about 1 hour per week, count the time as part of their Path of ServiceTM hours, an employee benefit program, now in its 26th year, that gives employees up to 40 paid community service hours each year. Empowered with the skills learned in the Timberland Victory Garden, many employees have gone on to create their own gardens at home.
To learn more about Timberland's commitment to communities and the Path of Service™ program, visit https://www.timberland.com/responsibility.html.