Timberland Celebrates Earth Day With Launch of Timberloop™ Trekker City Hikers, Designed for Circularity
OTHER EARTH DAY INITIATIVES INCLUDE EXPANSION OF TIMBERLOOP™ TAKE-BACK PROGRAM AND EMPLOYEE SERVICE EVENTS WORLDWIDE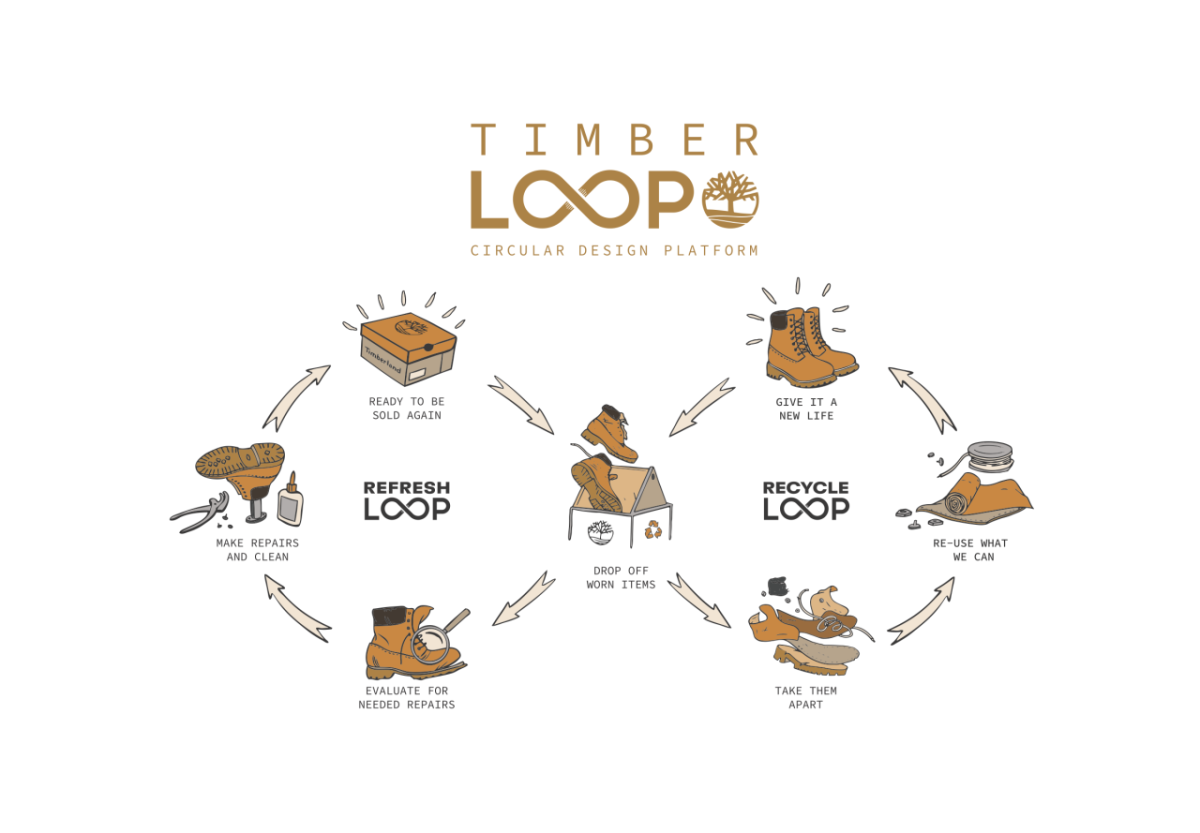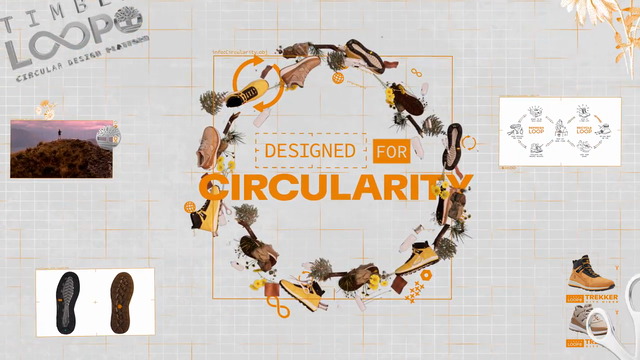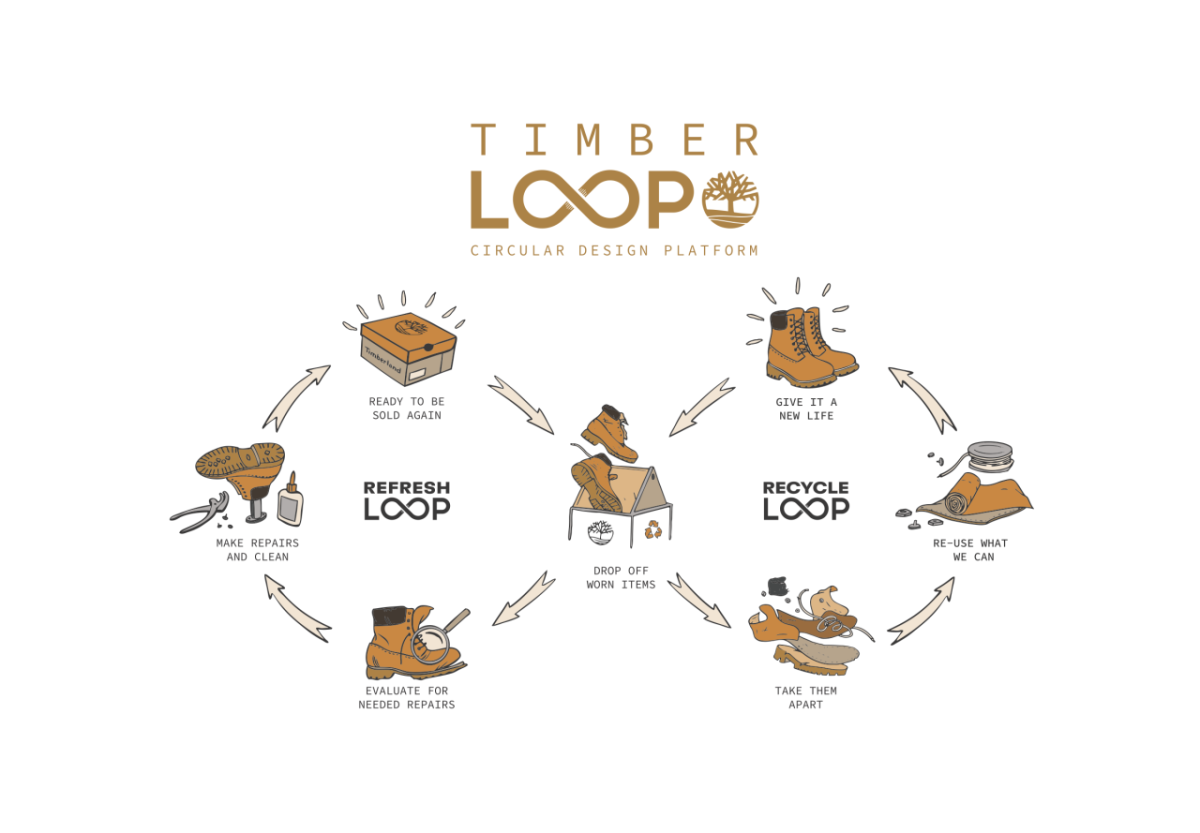 STRATHAM, N.H., April 22, 2022 /3BL Media/ – In celebration of Earth Day, Timberland today announces several new initiatives that further its vision for a greener future: 
Launching in markets worldwide, the new Timberloop™ Trekker City Hiker is the brand's first footwear designed for full circularity. 

The Timberloop™ product take-back program, which launched in the U.S. earlier this year, today expands to include markets in Europe. 

The Timberloop™ resale website goes live in the U.S. today, enabling consumers to purchase Timberland® products that have been repaired or refurbished through the Timberloop™ program.

For the 26th consecutive year, Timberland employees worldwide will participate in Earth Day service events focused on greening communities and preserving the environment.
Introducing the Timberloop™ Trekker City Hiker
New for S22, Timberland unveils the Timberloop™ Trekker City Hiker, specifically designed for circularity. Along with sneaker-like comfort and a progressive outdoor look, this city hiker features a unique sole construction whereby the outsole can be easily removed and disassembled for recycling at the Timberloop™ take-back facility. In addition to its unique sole construction, the Timberloop™ Trekker features a removable inner bootie made of 100% recycled plastic ReBOTL™ fabric, which is integrated into the shoe through the lacing system for easy disassembly and recycling. The Timberloop™ Trekker launches today at timberland.com, Timberland® stores and select retailers worldwide. 
"We always have and always will create high quality, durable products that stand the test of time. Beyond that lens, we've added a focus on eco-innovation that's a natural progression in how we approach product design," says Chris McGrath, vice president, global footwear design for Timberland. "Timberland has been using recycled materials in footwear for years, but the design of the new Timberloop™ Trekker puts us on the path to true circularity.
Timberloop™ Take-Back Program Expansion
In addition to designing products for recyclability, Timberland's commitment to circularity includes creating the infrastructure needed to support the product recycling process – ultimately giving used gear a second life. Following the launch of the Timberloop™ take-back program in the U.S. earlier this year, the brand today expands the program to include the UK, Germany, France and Italy. Additional European markets as well as APAC will follow.  
Through the take-back program, consumers are encouraged to return their worn Timberland® footwear, clothing or accessories to a Timberland® store or through a convenient pre-paid, ship-from-home option. Returned products are either repaired/refurbished for resale, or disassembled – with some parts being re-used and the rest being recycled. To support the resale component of the program, the Timberloop™ website launches today, making these recycled and refurbished products available to consumers in the U.S., with other markets to follow. Prices for refurbished product will range from 40 – 60% less than Timberland's new in-store and ecommerce goods, providing additional incentive and opportunity for consumers to shop.
"We've worked hard to ensure that every touchpoint – from the product take-back boxes in our retail stores to the new Timberloop resale website – makes it easy for consumers to participate in the Timberloop™ program," says Susie Mulder, global brand president for Timberland. "I'm excited to expand the program to select European markets today and look forward to even more consumers joining in our effort to 'close the loop' – reducing waste, keeping products in circulation for as long as possible, and supporting our vision for a greener future."   
Continuing a Tradition of Earth Day Service
Since 1997, Timberland employees worldwide have celebrated Earth Day by pulling on their boots and working hard together to help create a greener world. Timberland's tradition of Earth Day service continues this year with employee volunteers around the globe participating in service projects that create, restore, or provide access to green space in the communities where they work, live and play. Timberland employees have the option to serve at virtual or in-service events this year, ranging from urban planting projects to preserving public lands to supporting organizations that work to make the outdoors more accessible.
For more information about Timberland's commitment to a more equitable and green future, visit the brand's Responsibility Site.
ABOUT TIMBERLAND
Timberland is a global outdoor and work inspired brand that's on a mission to inspire and equip a new generation to step outside, work hard together and move the world forward. Based in Stratham, New Hampshire, Timberland also has international headquarters in Stabio, Switzerland and Shanghai, China. Best known for its original yellow work boot introduced in 1973 to take on the harsh elements of New England, Timberland today offers a full range of footwear, apparel and accessories made with eco-conscious innovation for people who share the brand's passion for enjoying – and protecting – Nature.
At the heart of the Timberland® brand is a vision for a more green and equitable future. This comes to life through a decades-long commitment to make products responsibly, protect the outdoors, and strengthen communities around the world. To learn more and share in Timberland's mission, visit a Timberland® store, timberland.com or follow @timberland or @timberlandpro. Timberland is a VF Corporation brand.
Contact:
Emily Schumann, schumann@sunshinesachs.com