Timberland Kicks off its 2019 Urban Greening Season in Detroit's Lincoln Street Art Park
Timberland Kicks off its 2019 Urban Greening Season in Detroit's Lincoln Street Art Park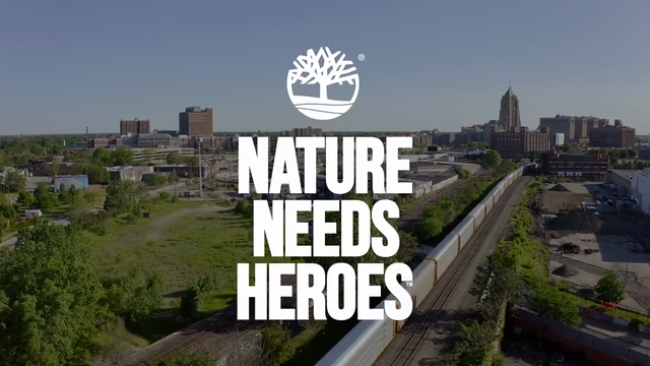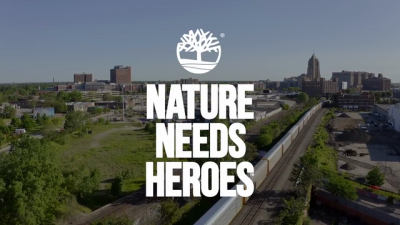 Wednesday, September 4, 2019 - 3:00pm
In June, global outdoor lifestyle brand Timberland teamed up with Sustainable Brands and Detroit's Green Living Science to revitalize the Lincoln Street Art Park, a formerly abandoned industrial site turned sculpture park. More than 50 volunteers pulled on their boots to make a difference and completed multiple projects to improve the area. This video provides an overview of the event and its impact.
Green Living Science aims to transform Detroit by teaching about waste and recycling. The organization uses the park as a gathering place to increase community awareness of environmental issues and personal responsibility to preserve the environment.  To make the space more conducive to education and community gathering, the volunteers: built benches and a play hut for kits; helped install a green roof on a recycled shipping container cum education center; worked with street artist Fel300ft to paint a "Nature Needs Heroes" mural; built, painted and planted new planters from recycled tires; weeded beds, planted a butterfly garden and laid mulch throughout the space.
This event helped kick off the Sustainable Brands conference and also launched Timberland's 2019 season of urban greening events across the country to help the brand fulfill its 2018 commitment to create or restore 500K square feet of green space in underserved urban communities by 2023. The Lincoln Street Art Park event moved the brand 30K square feet closer to its goal.  Timberland has additional events planned for Chicago, New York, Boston and Houston later this year. 
"The Lincoln Street Art park demonstrates how green spaces strengthen communities and that's what lies at the heart of Timberland's commitment to green urban landscapes," said Atlanta McIlwraith, Timberland's Senior Manager, Community Engagement. "We had an incredible day of transformation here, all powered by volunteers who stepped outside, worked together, and made it better."
The Lincoln Street Art Park is well-used by the local community. As one local resident and artist named Chief said, "Having a place to come to and being able to just walk in and enjoy events with other people, brings communities together."
About Timberland
Founded in 1973, Timberland is a global outdoor lifestyle brand based in Stratham, New Hampshire, with international headquarters in Switzerland and Hong Kong. Best known for its original yellow boot designed for the harsh elements of New England, Timberland today offers a full range of footwear, apparel and accessories for people who value purposeful style and share the brand's passion for enjoying – and protecting – nature.
At the heart of the Timberland® brand is the core belief that a greener future is a better future. This comes to life through a decades-long commitment to make products responsibly, protect the outdoors, and strengthen communities around the world. To share in Timberland's mission to step outside, work together and make it better, visit one of our stores, timberland.com or follow us @timberland. Timberland is a VF Corporation brand.