Timberland and #500Employers Commit to Recruiting National Service Alumni
Timberland and #500Employers Commit to Recruiting National Service Alumni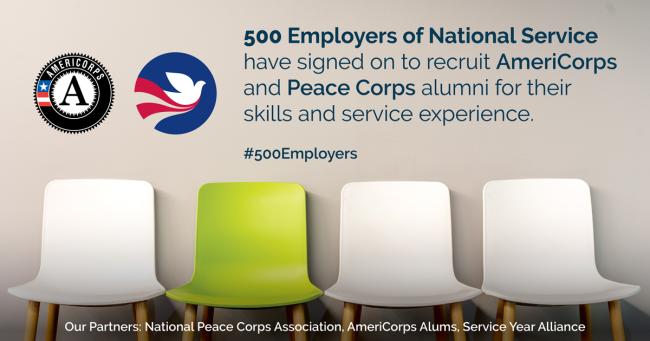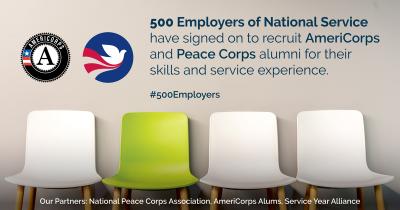 Thursday, December 7, 2017 - 11:00am
Yesterday, the Corporation for National and Community Service (CNCS) reached a major milestone, announcing that more than 500 public and private-sector companies have now joined its Employers for National Service initiative, which connects graduates of its programs with potential employers. Global outdoor lifestyle brand Timberland joined the Employers for National Service initiative in October, ensuring any verified alumni of AmeriCorps or Peace Corps who apply for corporate job opportunities at Timberland will be guaranteed consideration.
"Here at Timberland, we've had a dedicated employee volunteer program for more than 25 years, and we've seen first-hand the benefits it yields to the community as well as our employees," said Jim Pisani, global brand president for Timberland. "Service not only strengthens our country, but it also develops tomorrow's leaders. It provides a pipeline to businesses of well-trained and experience employees who have the passion and skills to solve problems creatively and inspire others to make positive change."
To read Jim Pisani's full testimonial and learn more about the CNCS Employers for National Service initiative, visit nationalservice.gov. And to learn more about Timberland's commitment to serve communities around the world, visit timberland.com/responsibility.