#TechstarsATL: Get to know Vlipsy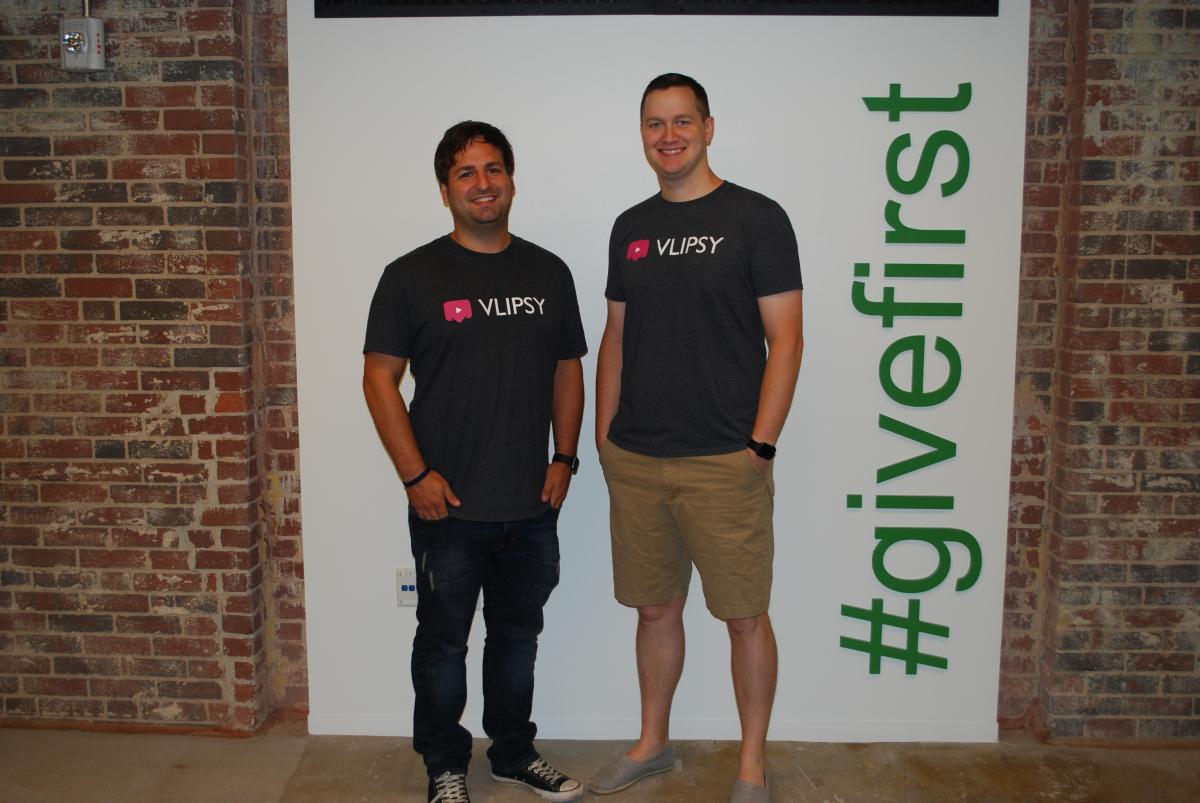 Techstars Atlanta is presented in partnership with Cox Enterprises and is part of a worldwide network that helps entrepreneurs succeed. Applications for the 2017 program's 10 coveted spots came from 41 countries around the globe. 2ULaundry is one of the participants.
Vlipsy is the video clip soundboard — a search engine for short snackable video enabling users to express themselves through quotes and scenes from the internet's vast video content. Founded by Chris Nickless and Matt Tew, two tech industry veterans with a wealth of knowledge in digital expression, Vlipsy represents the next great expression tool for digital communication.
Get to know more about Vlipsy and what excites the team about Techstars Atlanta
What excites you about Techstars?
As passionate founders who really want to win, Techstars provides an outstanding opportunity to be surrounded by bright minds to help us navigate early challenges to expedite our growth and build momentum for our young company.
We interviewed several founders of companies who had been through a Techstars program and felt that we would be part of a larger family that really cared about the success of our company.  We only heard positive stories about the power of the Techstars program and network, and we're excited to infuse our talents and exciting work into this thriving community of companies and founders.
How did you hear about Techstars?
Being in the tech industry for the past decade, Techstars is a name with a solid reputation.  Chris flew into Atlanta to meet up with Matt and attend a Techstars Atlanta event in March to learn more about the program and its directors.
What do you hope to learn/take away from Techstars Atlanta?
Techstars represents an opportunity for growth as founders and as a company.  Our mission is to make the most of our time in the program and to advance every aspect of our business.
How did you come up with the idea for your company?
As guys that worked and lived in the digital expression space, we would often communicate with existing expressive content like stickers, emojis and GIFs.  However, often times when communicating we wanted to send particular clips from movies, tv shows or internet videos and to do so we would search youtube and try to find the start point and share that link.  The problem was that this was a daunting task and often in group settings, the conversation would move too fast and we would miss the punchline trying to search for the video.  As the market evolved we quickly realized that this was the next wave in digital communication and there was no real solution for it.
Are there any entrepreneurs or business leaders who inspire you?
We both came up reading anything that Jason Fried wrote.  The two of us have worked together for 15 years and have been through every pain of being self-taught developers and product guys.  Jason's early book Getting Real became a blueprint on how we would build products and his follow-up Rework defined a strategy of operations for us.  We have often revisited these books while building various products to refresh our perspectives and reinforce the foundational layer of how to effectively build for success.
What did you know about Atlanta before relocating for the program?
Only what was shared with us at the event in March and through the interview process.  We honestly weren't sure we needed an accelerator program, but felt strongly that joining Techstars Atlanta and working with the Directors/Mentors here would provide us with all the more belief that the foundation of our company and products were built soundly with added benefit of extracting knowledge from bright minds who have been where we're trying to go.
What's the one piece of technology or app that you can't live without?
iPhone (Technology), Slack (App)
Where was your company founded?
Canton, OH - the hometown for Chris & Matt
Who can use your product?
Anyone who has ever texted, tweeted, written a status update on Facebook, commented on a website, or written a blog post … Anyone who communicates digitally.
Through the Techstars Worldwide Entrepreneur Network, founders and their teams connect with other entrepreneurs, experts, mentors, alumni, investors, community leaders, and corporate partners who will help their companies grow. 
Techstars operates four divisions: Techstars Startup Programs, Techstars Mentorship-Driven Accelerator Programs, Techstars Corporate Innovation Partnerships, and the Techstars Venture Capital Fund. Techstars Mentorship-Driven Accelerator Program supercharges success and Techstars Startup Programs inspire, educate and connect entrepreneurs. Techstars Venture Capital Fund invests in the most innovative and disruptive Techstars companies to fuel their success. Techstars Corporate Innovation Partnerships helps brands create world-changing products and services. Techstars accelerator portfolio includes more than 1,000 companies with a market cap of $8.7 billion. www.techstars.com