TeamCITGO Aruba Participates in Beach Cleanup
TeamCITGO Participates in Inaugural Volunteer Event at Beach Cleanup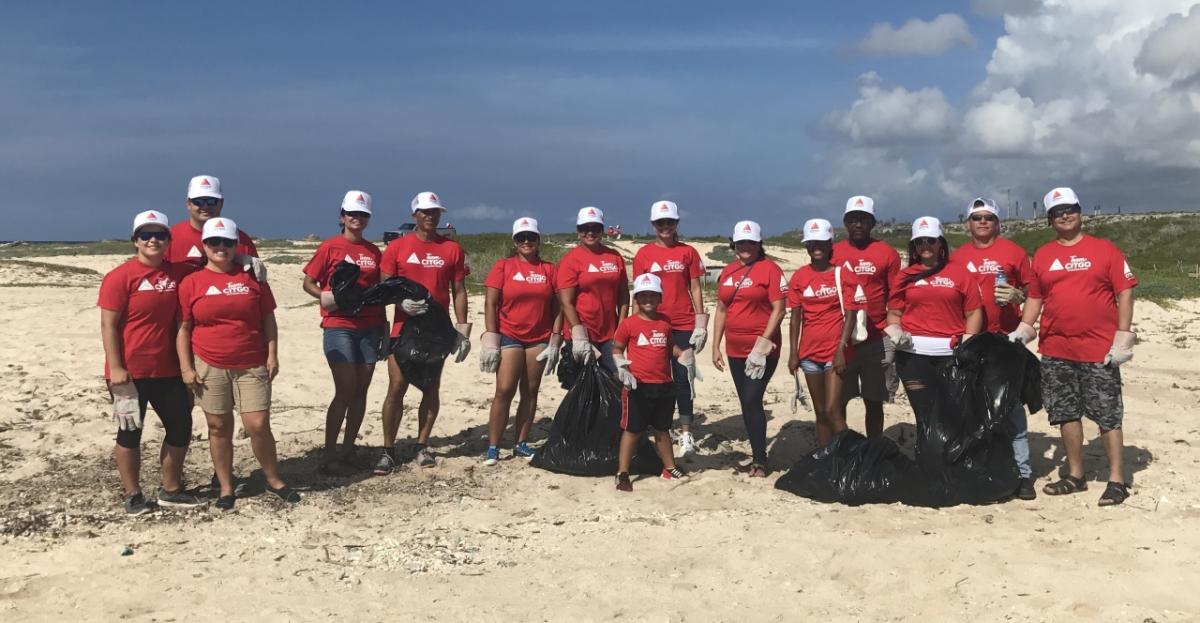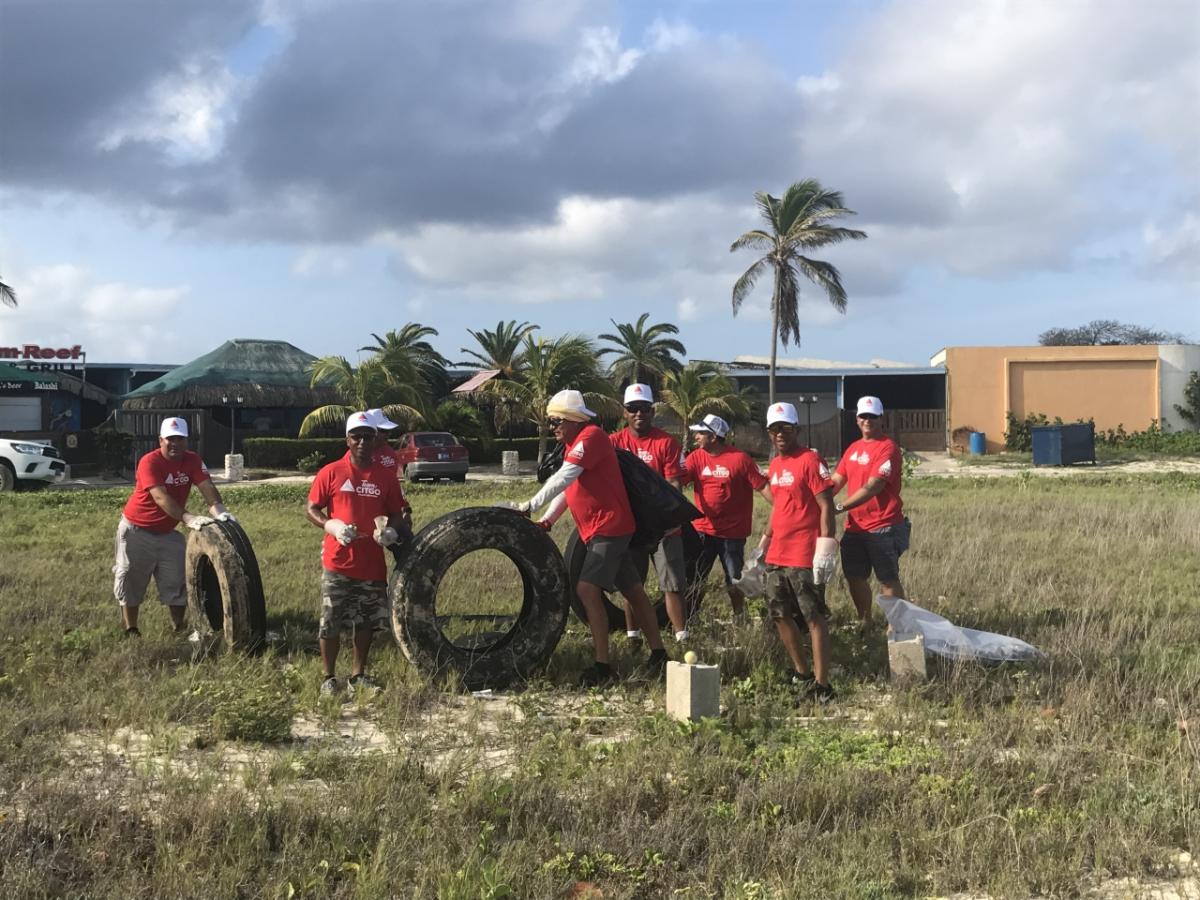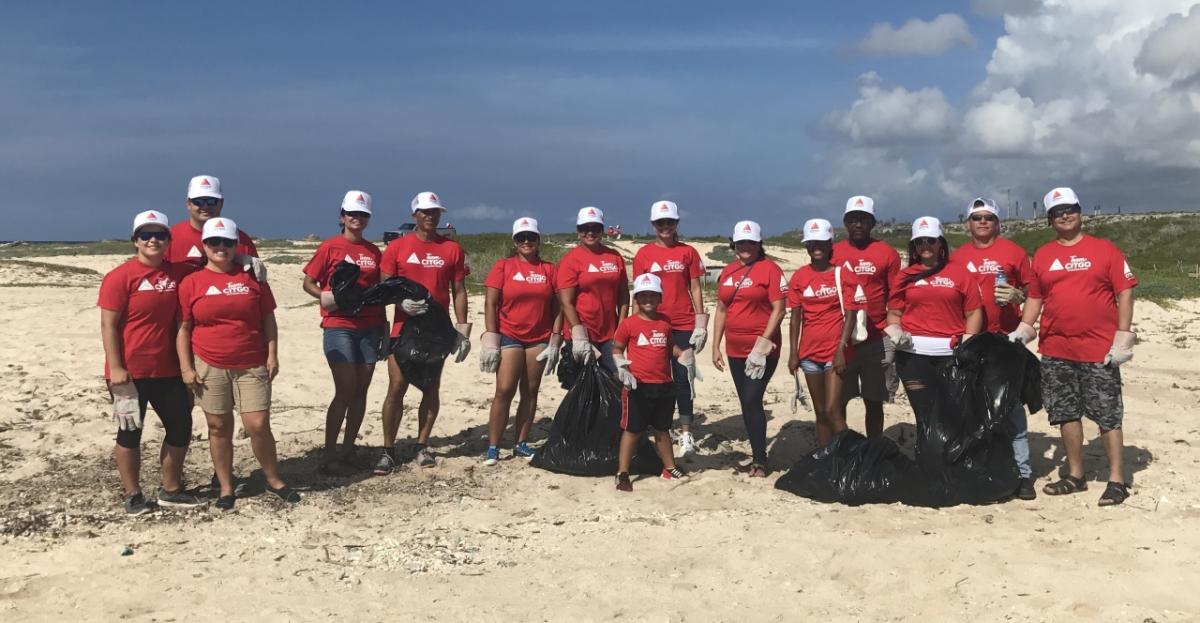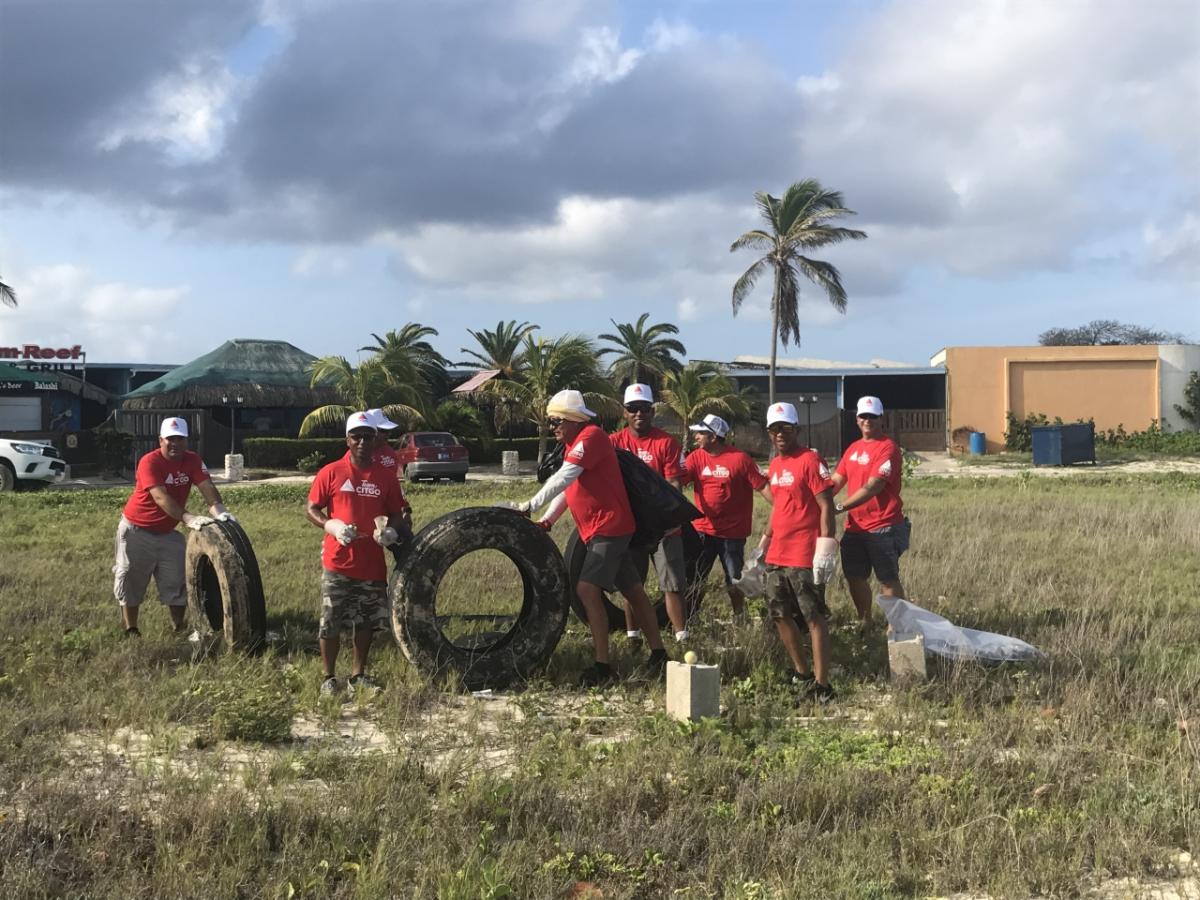 SAN NICOLAS, Aruba, December 13, 2017 /3BL Media/ - This past November, TeamCITGO Aruba participated in the annual Aruba Hotel and Tourism Association (AHTA) Beach Cleanup from Baby Beach to the dog cemetery in San Nicolas. The event was the first volunteer outreach for the new volunteer organization and 95 TeamCITGO volunteers filled approximately 175 trash bags with trash from the beach area. Trash was then transported to the event's central drop off point at Seroe Colorado to be properly disposed of.
 
Raymond Buckley, Interim VP&GM of the CITGO Aruba Refinery, said TeamCITGO Aruba is here to stay. "It is the mission of TeamCITGO to engage in our community through volunteerism. We will dedicate our time and service to worthy causes and organizations here on the island," he said. 
 
TeamCITGO volunteers include refinery employees, contractors and their families. The organization plans to be involved in future volunteer events on the island including the Tern Islands cleanup scheduled for early January. 
 
About CITGO Aruba Refining
CITGO Aruba Refining N.V. (CAR) is an Aruban company within a group of operating companies under PDV Holding, Inc., an indirect owner of CITGO Petroleum Corporation and subsidiary of Petróleos de Venezuela, S.A., the national oil company of the Bolivarian Republic of Venezuela. CAR is the current operator of the Aruba Refinery, located in San Nicolas, Aruba which is owned by Refineria di Aruba N.V. (RDA), an entity wholly-owned by the Government of Aruba.