Take a Tour of Mohawk Group's Factory—and Its Sustainability-Minded Business Strategy
The commercial flooring manufacturer's pursuit of the stringent Living Product Challenge standards yields change at every level.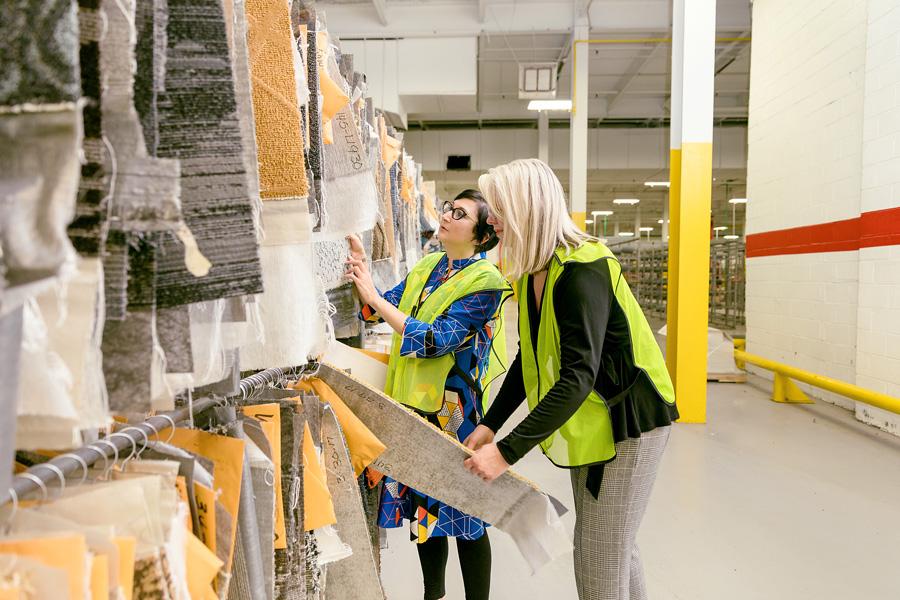 A sustainability-minded approach has positioned Mohawk as a leader on course for the highest sustainable- product standard, the Living Product Challenge. (Courtesy Lynsey Weatherspoon)
Originally published by Metropolis
By Ken Shulman
Nature offers us myriad shades of green to consider, from artichoke to fern to mint. For companies that want to be sustainable, there are just as many shades of green to explore. Mohawk Group, a $9.5 billion commercial-flooring company, has tried on lots of them.
"We've been through many phases in sustainability," says Jackie Dettmar, a 30-year Mohawk employee currently serving as vice president of design and product development. "Recycled content. Cradle to cradle. Reducing one's environmental footprint," she enumerates. "That was the bandwagon, and we jumped on. It wasn't wrong, but our decisions were driven by external factors. After a while, we decided we wanted something more holistic, something that felt like ours."
Mohawk's search for an original, all-encompassing sustainability strategy led it to the International Living Future Institute (ILFI), a nonprofit organization that works to bring environmental and social justice to all parts of the world. In 2006, ILFI created the Living Building Challenge—widely considered the world's most rigorous green-building standard. More recently, the organization launched several equally exhaustive companion projects. One of them, the Living Product Challenge, was of particular interest to Dettmar and her colleagues.