Student Trio Cash in on New De Beers Partnership
Three South African students are the first to benefit from a partnership between De Beers Group and computer giant Dell that will cover all their university fees and study expenses.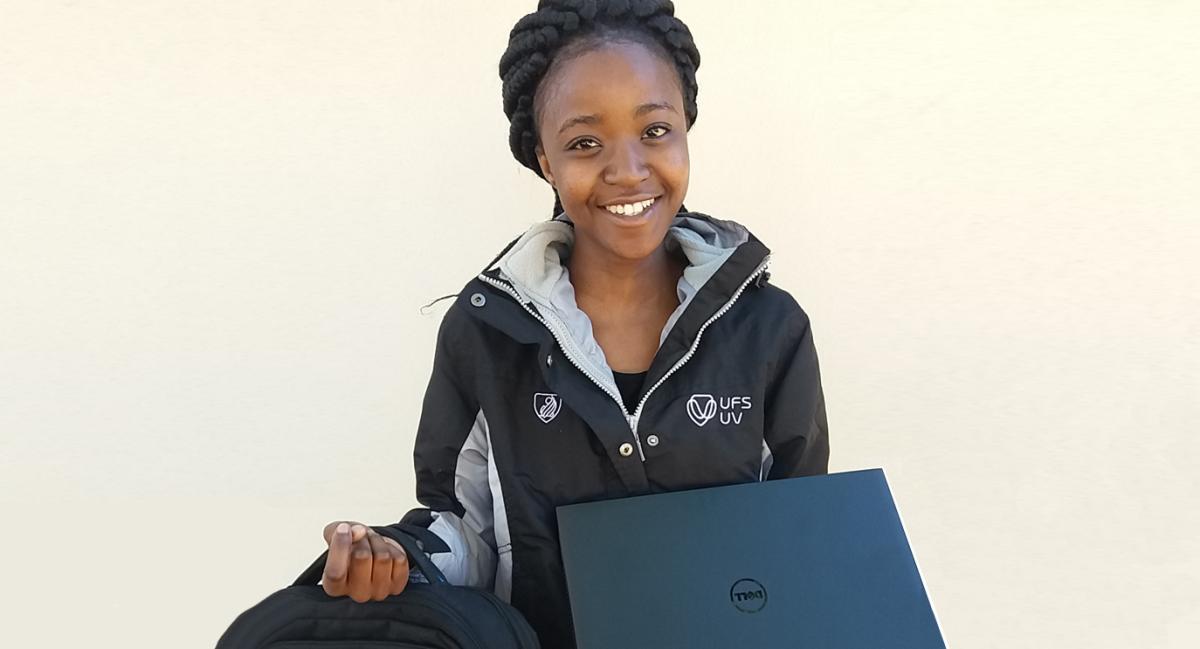 The young trio, from the company's mining communities, were selected from the De Beers Financial Study Assistance Scheme and awarded R80,000 each towards their tuition fees and study material by the Dell Development Fund. They also received brand new Dell laptops as part of the bursary.
Maanda Makgatho, Ndlaleni Mkwanazi and Anisa Camroodien initially applied for R25,000 each but ended up with more than three times as much.
Ndlaleni, 19, from Kroonstad is a second year student at the University of the Free State, studying for a BSc in forensic sciences. She was awarded 10 distinctions during her first year.
"I am motivated to study hard towards my dreams so that I can keep the bursary and make my family and everyone around me proud," she said. "I would like to thank De Beers for making all this possible for me; opportunities like this do not come often."
Anisa Camroodie, 21, from Kimberley, Northern Cape, at the same university, also thanked the two companies for enabling her to focus on her studies and not worry about money. Anisa, studying for a BCom accounting degree, also got 10 distinctions in her first year.
She said: "The bursary has made a big difference in my life and has motivated me to perform even better than before. I will forever be grateful for this opportunity."
Maanda Makgatho, a 23-year-old from Musina, who will complete her law degree at the University of Pretoria this year, has no doubt about the importance to her of the bursary.
"I can confidently say that De Beers has made a great impact on my studies and my future," she said. "To know that you have financial backing is the greatest support any varsity student can get. I have also been inspired to financially support other young people in the future because of how De Beers has helped me and my family."
Gregory Petersen, Senior Commercial Manager Enterprise and Supplier Development for De Beers Consolidated Mines, said the country's young people had an essential role to play in shaping the socio-economic landscape of South Africa and in bringing about change.
"At De Beers, we believe in the socio-economic transformation of our surrounding communities and through initiatives such as these we hope to make a lasting contribution," he said.
The De Beers Financial Study Assistance Scheme is currently providing financial support worth R4 million to 219 students, with the aim of contributing to the pool of skills in the company's host communities.
About De Beers Group
De Beers Group is a member of the Anglo American plc group. Established in 1888, De Beers Group is the world's leading diamond company with expertise in the exploration, mining and marketing of diamonds. Together with its joint venture partners, De Beers Group employs more than 20,000 people across the diamond pipeline and is the world's largest diamond producer by value, with mining operations in Botswana, Canada, Namibia and South Africa. As part of the company's operating philosophy, the people of De Beers Group are committed to 'Building Forever' by making a lasting contribution to the communities in which they live and work, and transforming natural resources into shared national wealth. For further information about De Beers Group, visit www.debeersgroup.com.
Media Contact 
Press office
Tel +44 (0) 20 7430 3434
pressoffice@debeersgroup.com