Sodexo Recognized as a Best Company for Latinas
Sodexo named on the 2018 LATINA Style 50 Report as a corporation providing the best opportunities for Latinas in the workforce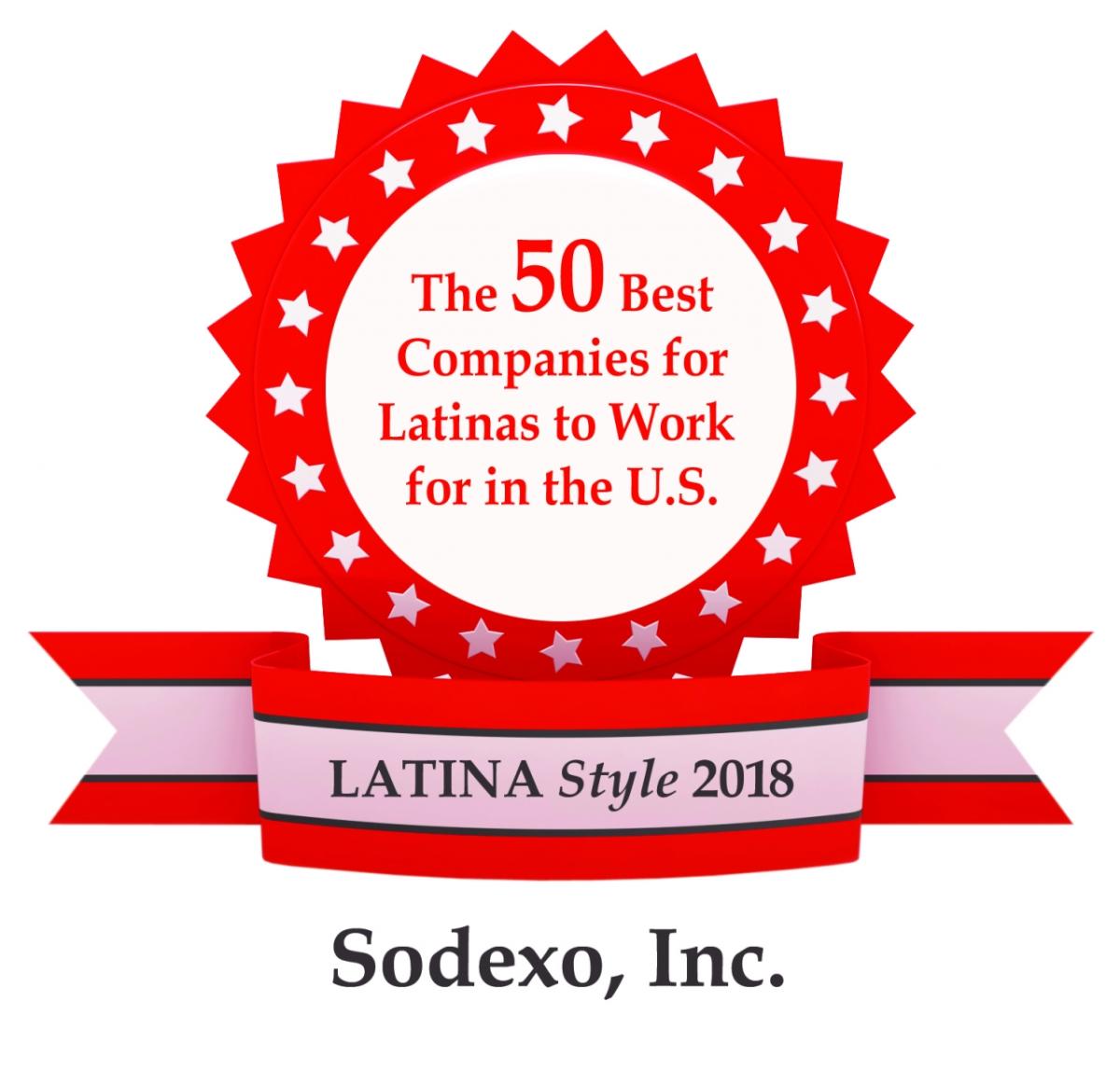 GAITHERSBURG, Md., October 9, 2018 /3BL Media/ - Sodexo, a food services and facilities management company committed to Quality of Life, was listed on the 2018 LATINA Style 50 Report for the organization's efforts to encourage training, mentorship and the promotion of Latinas within Sodexo. This the tenth consecutive year Sodexo has been recognized for this distinction.
"Diversity and Inclusion is embedded in our core business values and largely drives the company's growth," said Rohini Anand, PhD, Sodexo's Senior Vice President of Corporate Responsibility & Global Chief Diversity Officer. "We are proud to be recognized, for the tenth consecutive year, for our efforts to support and promote Latinas and consider this recognition part of our commitment to improving Quality of Life."
Sodexo has seen significant increases in candidates who identify themselves as Hispanic or Latinos. The company's strategy includes outreach through a range of job boards that reach diverse populations. Sodexo also develops strategic relationships with key external Hispanic professional associations targeting college recruitment programs that focuses on Hispanic serving schools, such as New Mexico State, San Diego State and the University of Houston.  A few of these organizations include the Hispanic Association on Corporate Responsibility (HACR), the Hispanic Alliance for Career Enhancement (HACE), Unidos US (formerly National Council of La Raza), and the Hispanic Association of Colleges and Universities (HACU).
Sodexo is an award-winning employer and is consistently recognized by notable publications. In 2018, Sodexo was listed as one of the World's Most Admired Companies by FORTUNE Magazine and in 2017, Sodexo was named on three FORTUNE Magazine lists including World's Most Admired Companies, Change the World and the FORTUNE 500.
About LATINA Style Inc.
LATINA Style Inc., is the publisher of LATINA Style Magazine, a lifestyle magazine for the professional Hispanic woman. The magazine has been published for 24 years and has a national circulation of 150,000 and a readership of nearly 600,000. The company is host of the LATINA Style Business Series, the LATINA Style 50 Report, the National LATINA Symposium and the LATINA Style Hero Initiative.
About Sodexo North America
Sodexo North America is part of a global, Fortune 500 company with a presence in 72 countries. Sodexo is a leading provider of integrated food, facilities management and other services that enhance organizational performance, contribute to local communities and improve quality of life for millions of customers in corporate, education, healthcare, senior living, sports and leisure, government and other environments daily. The company employs 150,000 people at 13,000 sites in all 50 U.S. states and Canada and indirectly supports tens of thousands of additional jobs through its annual purchases of $9.2 billion in goods and services from small to large American businesses. Sodexo is committed to supporting diversity and inclusion and safety, while upholding the highest standards of corporate responsibility and ethical business conduct. In support of local communities across the U.S., the Sodexo Stop Hunger Foundation has contributed close to $32 million over the past 20 years to help feed children in America impacted by hunger. To learn more about Sodexo, visit SodexoUSA.com, SodexoInsights.com and connect with us on Facebook, Instagram, LinkedIn, Twitter and YouTube.