Sodexo and The Virginia Aquarium & Marine Science Center Sign Extension Through 2027
Sodexo and The Virginia Aquarium & Marine Science Center Sign Extension Through 2027
Sodexo will bring an ocean of new dining options to the Aquarium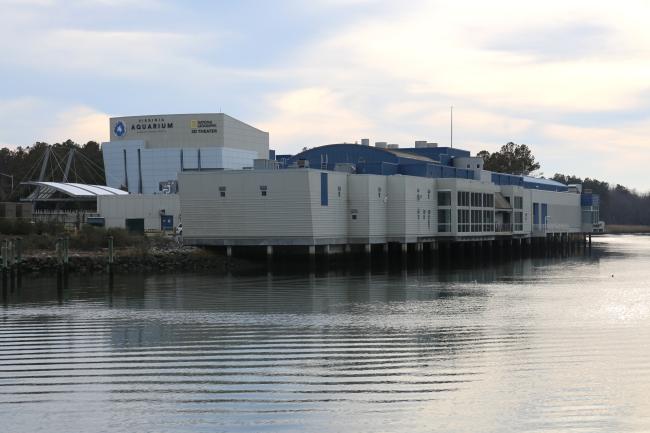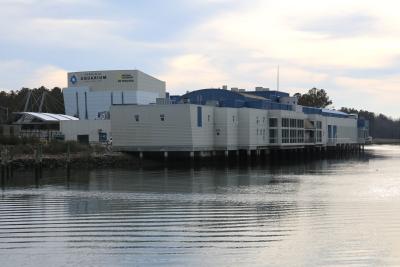 Tuesday, November 7, 2017 - 11:20am
GAITHERSBURG, Md., November 7, 2017 /3BL Media/ – Sodexo, the leader in Quality of Life services, has signed a 10-year extension to continue as the exclusive food service provider and caterer at the Virginia Aquarium & Marine Science Center in Virginia Beach, VA. As part of the contract renewal, Sodexo is adding new dining options featuring sustainable seafood and local, seasonal ingredients as well as renovating the popular Osprey Café.
"Serving our guests the freshest sustainably-sourced seafood and ingredients from Virginia's farms and waterways, is a top priority of Sodexo," said Jason Hadley, Vice President of Operations for Sodexo. "We want aquarium visitors to look forward to their meals and to return as much to eat here as to visit the beautiful wildlife exhibits."
The new Watershed Market, formerly the Osprey Café, will feature three concepts. All will showcase organic, sustainable, seasonal and ethically-raised ingredients whenever possible.
The Boardwalk will bring the joy of boardwalk pizza to the Virginia Aquarium. Options include pizza by the slice, whole pizza and calzones with locally sourced cheeses and other ingredients.
The Owl Creek Grill will serve up sandwiches and burgers with grass-fed beef, free-range grilled chicken and sustainably raised shrimp. The star of the grill is the Blue Catfish Beer Battered Fish & Chips. An invasive species to the Chesapeake watershed, the blue catfish is a meaty, mild tasting fish.
The third concept at the Watershed Market is the Blue Point Diner. This will feature a rotating selection of entrees that celebrate the best of the season with ingredients grown from farms throughout the state of Virginia. Whether summer salads with local produce or free-range chicken and spring asparagus, guests can choose a hot selection that brings to mind fond memories of the American diner.
"Sodexo has proven to be an exceptional partner for the Virginia Aquarium over the past ten years, and we are excited about continuing that relationship over the coming decade," said Cynthia Whitbred-Spanoulis, Interim Director for the Virginia Aquarium. "Their dedication to quality and customer service, as well as their investment in our facility makes them an ideal partner moving forward."
Sodexo will also be premiering the Arboles Taco Truck. Expect to see the Arboles Taco Truck by the Marsh Pavilion and at events at the aquarium and throughout the community. Fresh ingredients such as citrus shrimp, chili rubbed brisket and black beans with house-made Pico de Gallo, make this truck THE place to grab a quick bite.
Sodexo Sports & Leisure also provides a full array of catering services for private events held at the Virginia Aquarium.
About Sodexo Sports & Leisure
Sodexo Sports & Leisure, a division of Sodexo, Inc., is a premier provider to cultural destinations and event venues around the world and in the U.S. including The Jules Verne restaurant at the Eiffel Tower, the Museum of Science and Industry in Chicago, Space Center Houston, Smithsonian's National Zoo, and the Detroit Institute of Art.
About Sodexo USA 
Sodexo USA is an American business that is part of a global Fortune 500 company with a presence in 80 countries. Delivering more than 100 services across North America that enhance organizational performance, contribute to local communities and improve quality of life, Sodexo is a leading provider of sustainable, integrated facilities management and food service operations. It employs 123,000 Americans at 12,500 sites across the country and indirectly supports tens of thousands of additional U.S. jobs through its annual purchases of $9.2 billion in goods and services from small to large American businesses. In support of local communities across the U.S., Sodexo Stop Hunger Foundation has contributed more than $29 million since 1999 to help feed children in America impacted by hunger.  Visit Sodexo North America online and on Facebook, Twitter, Instagram and Linkedin.
About the Virginia Aquarium
The Virginia Aquarium & Marine Science Center is an accredited member of the Association of Zoos & Aquariums, and the Alliance of Marine Mammal Parks and Aquariums whose mission is conservation through education. The Aquarium is located at 717 General Booth Boulevard, just south of Rudee Inlet in Virginia Beach. For more information on exhibits, movies, boat rides and special events, call (757) 385-FISH (3474), (TDD 385-4305) or visit www.VirginiaAquarium.com.