ON Semiconductor Donates 10,000 Masks to Help Fight Coronavirus
ON Semiconductor Donates 10,000 Masks to Help Fight Coronavirus
Written by: Jackie Terry, CSR Program Manager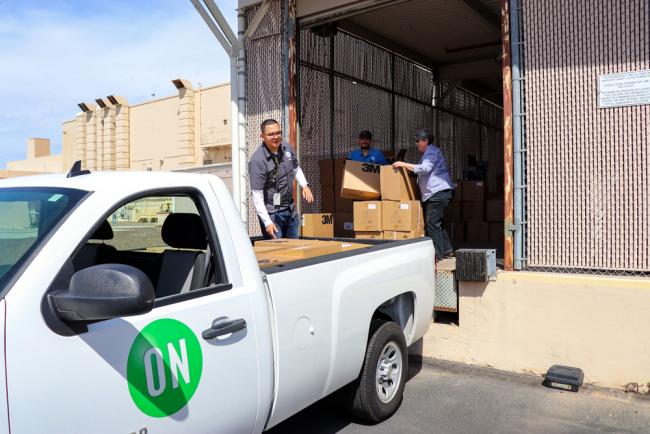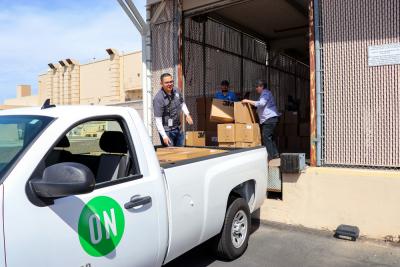 Monday, March 30, 2020 - 5:45pm
Today, we recognize Good Deeds Day (3/29) a day late - a global day that unites people from 108 countries to do good deeds for the benefit of others and the planet. Since 2007, millions of people from thousands of organizations and businesses join together every year to volunteer and do good. 
All over the world, hundreds of thousands choose to volunteer and help others, putting into practice the simple idea that every single person can do something good, be it large or small, to improve the lives of others and positively change the world.
As we celebrate this annual day of doing good, we wanted to take a moment to highlight how ON Semiconductor donated 10,000 face masks in Phoenix, Arizona on March 26th to kick-off the city of Phoenix's personal protective equipment donation drive for first responders as well as assist the largest health care provider in Arizona, Banner Health, with much needed supplies during the outbreak of COVID-19.
While governments, NGOs and healthcare agencies respond to this international crisis, we thought about how to give back to the many organizations in our local community, where ON Semiconductor's headquarters are based, that are deeply affected by this unprecedented situation. Now was the time for our company to step up and help! In total, we were able to donate 8,500 N95 masks and 1,500 ActiveAir masks, half of which were given to the city of Phoenix and the other half to Banner Health Foundation.
"We were able to secure some additional masks so we decided it would be kind to donate them to help health care providers and the front liners," said Jean Chong, vice president of ethics and corporate social responsibility for ON Semiconductor.
There have been many reports on the lack of proper masks and other protective gear in the healthcare industry and for those working on the front lines, who are working around the clock to fight this pandemic, while putting their lives at risk.
City of Phoenix Mayor, Kate Gallego, shared that ON Semiconductor's medical mask donation is "humbling" and "will surely save lines in our community during COVID-19." "Phoenix may be the fifth-largest city in the country but, particularly during times of crisis, we come together as one tight-knit community," said Gallego.
Andy Kramer Petersen, the president and CEO of the Banner Health Foundation, also said they were extremely grateful for the donations. "With increased demands on our healthcare system, these supplies will ensure the safety of our patients and health care workforce," said Petersen.
ON Semiconductor also donated similar materials in other global cities where it has operations. Learn more about Corporate Social Responsibility at ON Semiconductor.