ON Semiconductor and Orbis International Partner to Support the Good Sight Good Life Project in Vietnam
ON Semiconductor and Orbis International Partner to Support the Good Sight Good Life Project in Vietnam
Written By: Cassandra Savel, CSR Intern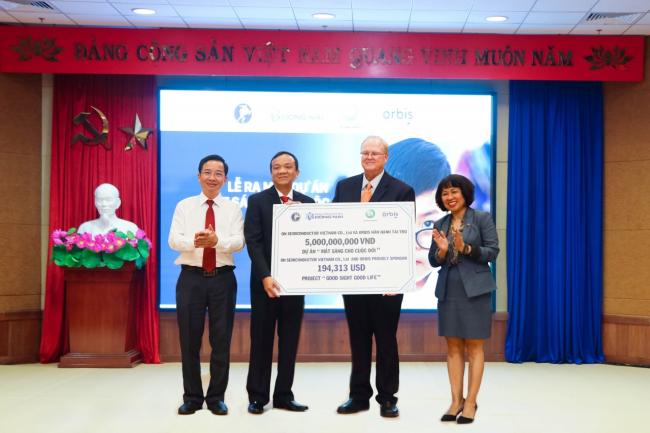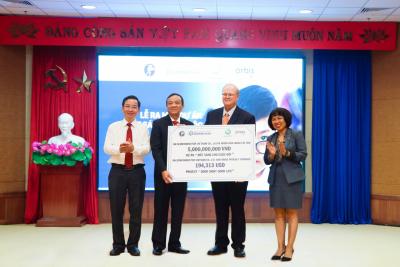 Thursday, July 2, 2020 - 2:30pm
With health being a key focus area of our Global Giving program, ON Semiconductor is committed to supporting organizations that strive to enhance the health and wellbeing of communities, including vision and eye health. With that said, we were proud to begin a partnership with Orbis International in September 2019 by awarding a substantial multi-year grant to assist in the development of their Good Sight Good Life project in Vietnam. 
The Good Sight Good Life project focuses on two communities, children and the elderly, in an aim to address visual impairments due to uncorrected vision problems. A key initiative guiding this mission is the establishment of a new Vision Center within the Department of Ophthalmology at Dong Nai Provincial General Hospital in Bien Hoa City, Vietnam. Due to a lack of eye health services within the Dong Nai province for children, this population will greatly benefit from the Vision Center's specialized and accessible healthcare.This project will expand the capacity of the hospital to implement a vision-screening program involving schools and local communities to detect eye disorders in children and the elderly. A variety of healthcare trainings will additionally act to enhance the skills and knowledge of nurses and ophthalmologists to ensure the highest level of care for the Vision Center patients. Effectively, ON Semiconductor employees based in Bien Hoa City will also be able to benefit from this local initiative.
Across Vietnam, only 10% of people with refractive errors have access to quality eye care due to a lack of comprehensive and accessible service in the country. The need for development in this arena of healthcare is especially significant in the Dong Nai province, and it is projected that an additional 30,000 children and adults will receive visual testing, prescriptions and optical treatments through this new initiative. The three-year project will work to increase the ability for early detection of vision problems to prevent the development of serious visual impairment and blindness later in life, which can significantly impact one's overall health. The donation of eyeglasses to underprivileged participants is another project element that works alongside an eye care communication program to improve education and awareness around the importance of vision health in the community. 
In January 2020, a group of leaders from ON Semiconductor, including CEO Keith Jackson, attended the project commencement ceremony in Bien Hoa City, Vietnam and visited the site of the future Vision Center. This experience stood out as a valuable opportunity for ON Semiconductor to see firsthand how this charitable contribution might affect the community and further demonstrated the company's support for the Orbis International's important work in ensuring equitable access to quality vision care. 
Through this partnership with Orbis International, we hope to make a promising impact on the vision health of the Bien Hoa City community and the well-being of its people. Knowing that those served will have greater chance to reach their highest potential across their lifetime continues to inspire ON Semiconductor's commitment to giving back through grant making. 
For more information about how Orbis International works to ensure equitable access to high-quality eye care around the globe, visit their Web site at https://www.orbis.org/en.
Further details about our company's dedication to giving back to the communities in which we operate can be found through the support of the ON Semiconductor Foundation.