Pfizer's Progress on 2020 Reduced Water Use Goals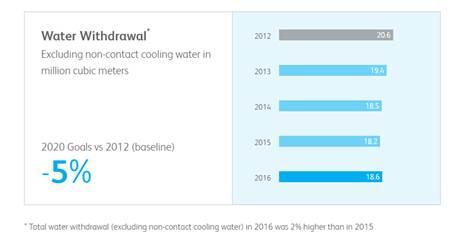 Pfizer believes in the importance of reducing human impact on the environment. As part of this, the company has pledged to reduce water use by five percent by 2020.
See Pfizer's progress toward reduced water consumption in our annual review at www.pfizer.com/annual.