Partnership Aims To Build Wealth in the Waterloo-Cedar Falls Black Community
24/7 Blac, founded in 2020, is focused on financial empowerment programs including business creation, career readiness and homeownership.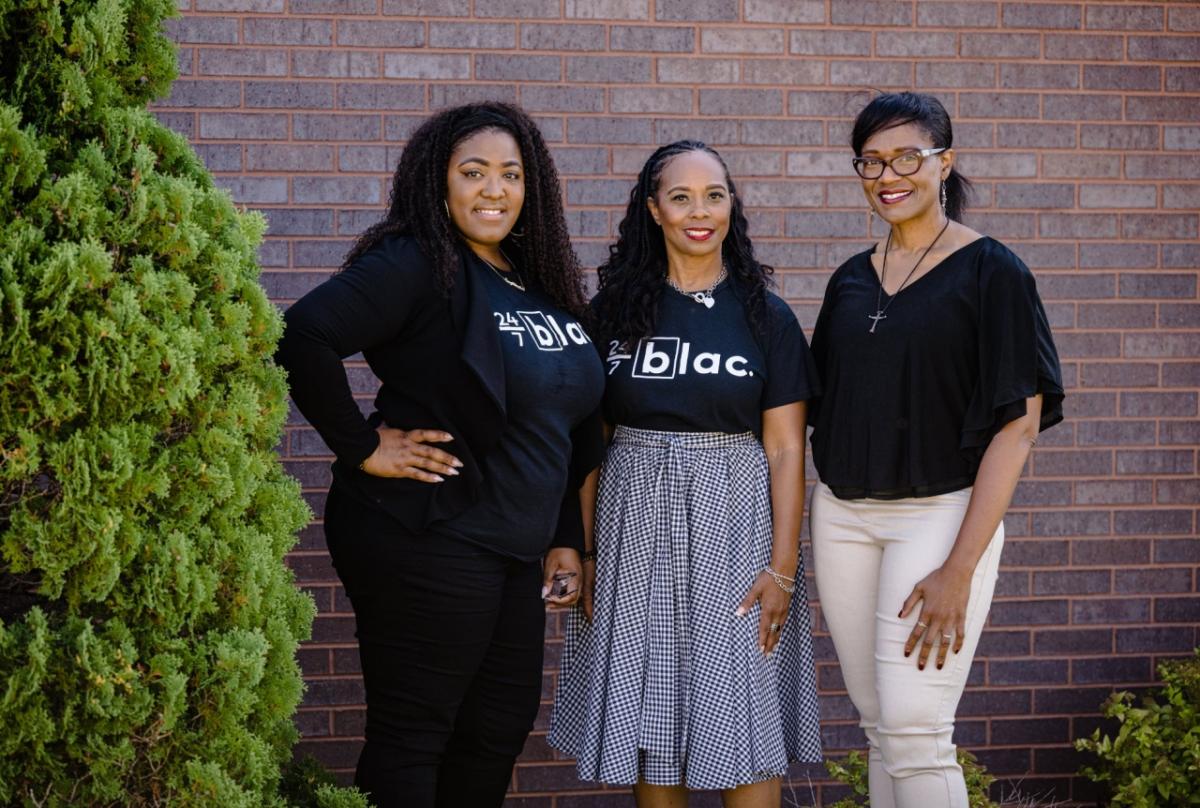 Photo: From left to right: 24/7 Blac leaders Joy Briscoe (Executive Director), Sharina Sallis (President) and Reshonda Young (Accelerator Director)
Originally published on U.S. Bank company blog
For Sharina Sallis, 2020 was a defining moment for her and her community.
"It was the perfect storm," said Sallis, who is the president of 24/7 Black Leadership Advancement Consortium (24/7 Blac) in Waterloo-Cedar Falls, Iowa. "People were plagued with the pandemic. We were all sent home in isolation from our community. We were watching George Floyd being murdered on TV. As a result, people were slowing down and turning their focus on what was happening in their lives and community."
It was that, along with a report that named Waterloo-Cedar Falls the worst metro area in the U.S. for Black Americans due to income, unemployment and home ownership disparities, that spurred the creation of 24/7 Blac and an ongoing partnership with U.S. Bank.
"No one wants to hold onto that designation [as the worst place in the U.S. for Black people]," said Joy Briscoe, the executive director of 24/7 Blac. "That's not my Waterloo. Through 24/7 Blac, we are working to address that by specifically working with the Black community around a lack of economic empowerment and financial literacy."
Two years since 24/7 Blac was founded, there are now four core programs aimed at supporting the Black community: career readiness, a business accelerator program, homeownership preparedness and an investment group. In the months that followed its founding, U.S. Bank began partnering with 24/7 Blac.
"We cannot do this work without partners," said Sallis. "Partners that are willing to say how can I support you and create space for you."
In 2021, to advance generational wealth among Black business owners, 24/7 Blac received a $50,000 Market Impact Fund (MIF) grant from the U.S. Bank Foundation. Launched in 2019, MIF grants have addressed urgent needs in communities across the 26-state footprint of U.S. Bank.
"We are trying to change and transform the outcomes for the Black community," said Ashlei Spivey, a business access advisor at U.S. Bank who spoke at a 24/7 Blac leadership event in June 2022. "To partner with an organization like 24/7, who is leading in their community, we are able to share, learn and be thoughtful about our approach."
This includes programs like U.S. Bank Access Home, which focuses on supporting and growing Black homeownership, and sharing information and resources with the community. That's where Kelly Newton, the mortgage sales supervisor for U.S. Bank in the Waterloo-Cedar Falls area, comes in.
When the second cohort of people go through 24/7 Blac's homebuying classes this fall, Newton will spend Saturdays discussing how to become mortgage-ready and what the mortgage application process looks like.
"Homeownership is the biggest driver toward building generational wealth," said Newton. "I work with those in the cohort because I want to share what I know and give good information to those who haven't had access to it and deserve more."
For Sallis and Briscoe, what's been accomplished in 24/7 Blac's first couple of years of existence is just the beginning: 40 business have gone through their accelerator program; three business owners have turned it into their full-time job, and three people in the first homebuyer cohort have closed on their new homes.
"We thought we could do a little something when we started, but it turns out a lot of people needed what we were offering," said Briscoe. "The work we began is now bigger than all of us."
Learn more about U.S. Bank here