Our Favorite Recycled Shoes for 2019 Will Reduce Your Ecological Footprint
Our Favorite Recycled Shoes for 2019 Will Reduce Your Ecological Footprint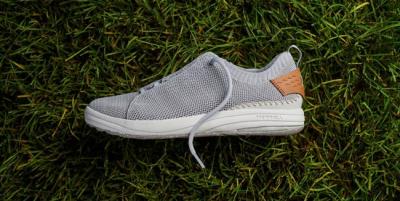 Tuesday, August 13, 2019 - 8:25am
When it comes to helping the environment, it's pretty much impossible for a single person to make a noticeable difference on their own. That said, if all of us make little environmentally friendly choices every day, those choices start to add up. And one easy choice anyone can make is to buy recycled shoes.
Standard shoe manufacturing methods produce an exorbitant amount of industrial waste, which is bad enough in itself. Making matters worse is the fact that a lot of the most common materials—leather, rubber, and various synthetic textiles—are pretty terrible for the environment. When you buy shoes made from recycled materials, you help cut back on that waste and send a signal to shoe companies that there's a market for sustainable products. And you don't have to sacrifice style for ethics, either, because there are a lot of awesome looking shoes made out of things like recycled water bottles and industrial rubber scraps.
Don't believe it? We went out and found what we consider to be some of the best recycled shoes for 2019. So take a look and see for yourself.