The Nonprofit Opportunity
Building Leadership with Skills-Based Volunteering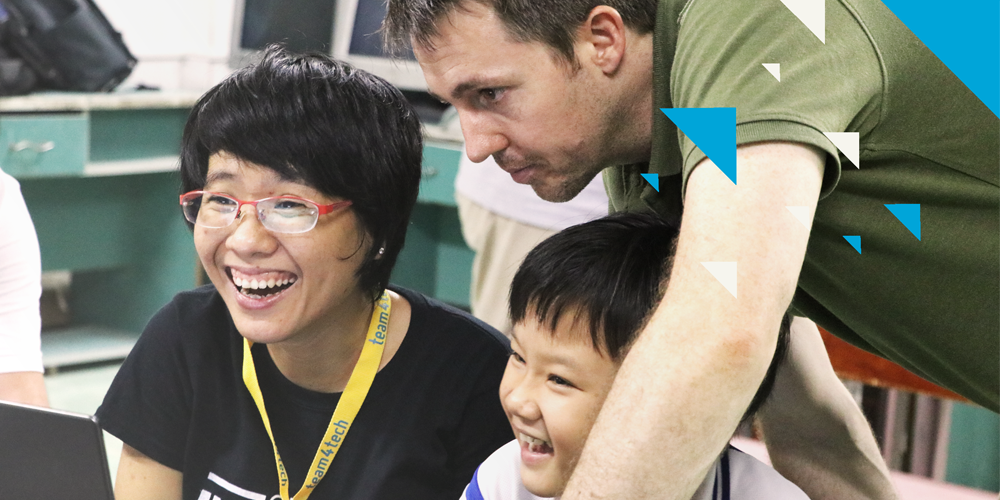 Originally published on The Conference Board. Download your copy here.
What motivates nonprofits and volunteers to engage in skills-based volunteering? Nonprofits use skills-based volunteering to strengthen their infrastructure in ways that better equip them to solve our communities' challenges. Many volunteers give their skills to help solve a challenge for an organization addressing an issue they care about or to feel connected to the community. In this SNCR 2020 article, Taproot Foundation and Team4Tech partnered to further the social sector's understanding of the leadership development benefits of skills-based volunteering—focusing exclusively on the nonprofit's outcomes of such initiatives.
The Volunteer Precedent
Pro bono service has emerged as a powerful way to equip leaders with essential but hard-to-train for skills like empathy, humility, and resilience. Practicing these competencies in external contexts is a "challenging assignment," according to the Center for Creative Leadership, which finds that pro bono service is relevant across all five of the challenge types that most effectively drive leadership development.
To date, the growing body of evidence around how pro-bono service builds leadership has primarily focused on the volunteer's development. But developing up-and-coming leaders isn't only for the for-profit sector. The same forces that create complex challenges for businesses technology, globalization, current events—are affecting the social sector. Nonprofits leaders need opportunities to practice the skills necessary to develop collaborative solutions in increasingly complex structures, and pro bono offers those unique opportunities.
Taproot and Team4Tech interviewed 10 international nonprofits to learn more about how working with pro-bono volunteers built leadership skills among staff. The organizations interviewed primarily offer international development and education services in Sub-Saharan Africa and Southeast Asia. The global nature of their work offers a unique perspective into the opportunity for nonprofits to build leadership capacity for their staff within the context of pro-bono projects.
Download the complete article here.
About Taproot Foundation
Taproot Foundation is a nonprofit organization that connects nonprofits and other social change organizations with skilled volunteers. We pair nonprofit staff with qualified, skilled volunteers for high-impact, high-quality pro-bono service. Since 2001, Taproot's skilled volunteers have served 6,450 social change organizations providing 1.6 million hours of work worth over $180 million in value. We power collaboration between business professionals and nonprofits that has created a new definition of civic engagement—one driven by a commitment to community service, and in recognition of the missed connection between critically needed resources and the abundant supply of skilled professionals ready to serve in areas like marketing, IT, strategy management, and human resources. www.taprootfoundation.org 
About Team4Tech
Team4Tech is a social enterprise that works to advance the quality of education in developing countries by connecting technology volunteers and solutions with high-impact nonprofits.
Team4Tech volunteers implement customized training and technology solutions for nonprofit clients, while being stretched to build their own leadership skills. Through short-term, immersive service learning opportunities, Team4Tech creates space for assessment, feedback, and reflection in order to enhance volunteers' learning. Volunteers consistently report increases in skills like working with diverse stakeholders, critical thinking, creative problem solving, and an expanded global mindset that they can bring back to their day jobs.