Mohawk Group's Fractal Flooring Receives Honorable Distinction, Relaxing Floors Line Featured in the Journal of Sustainability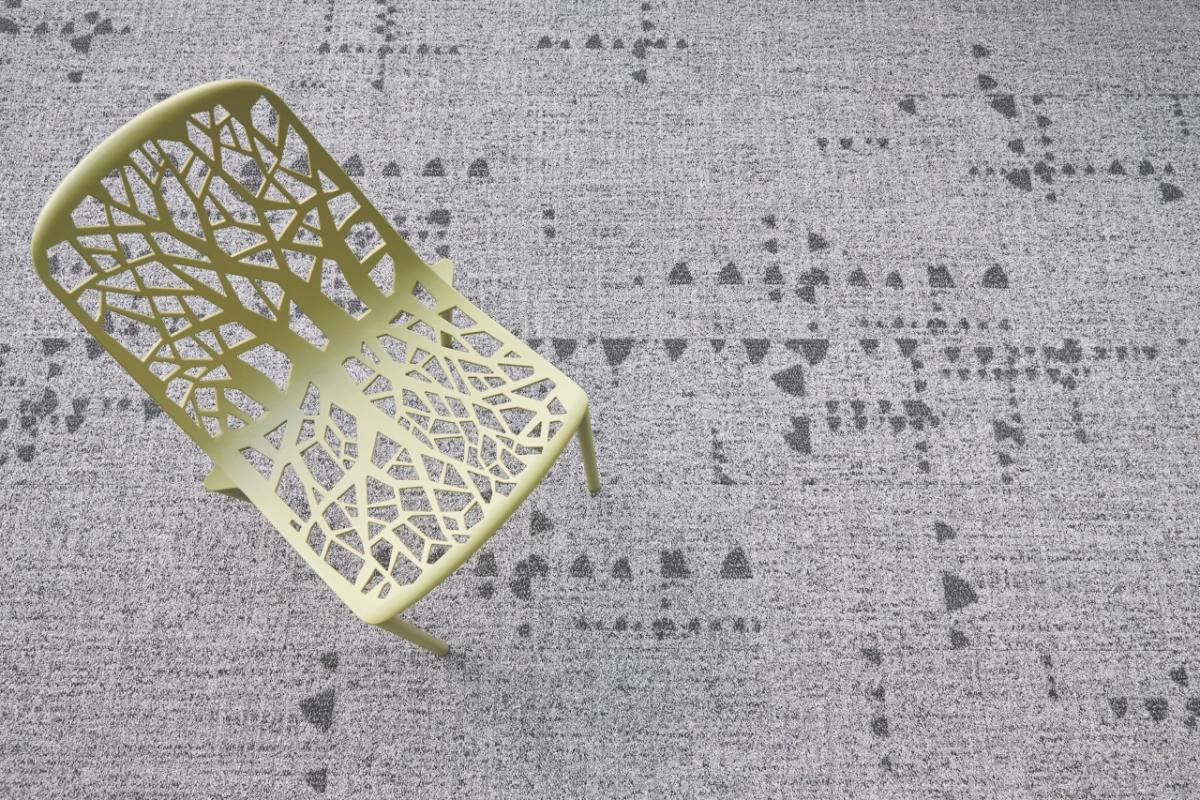 CALHOUN, Ga., April 7, 2021 /3BL Media/ — Mohawk Group's award-winning Relaxing Floors carpet line is featured in the Journal of Sustainability's special issue, entitled "Architecture and Salutogenesis: Beyond Indoor Environmental Quality." The inclusion is a notable distinction, achieving scholarly recognition for the line's strong scientific backing and sustainability-driven initiative.
Relaxing Floors is a collaborative line developed by the transdisciplinary team of 13&9 Design, Fractals Research and Mohawk Group. The line features the stress-reductive qualities of fractals, tapping into a human desire for patterns and a connection to nature. By incorporating these deep-seated preferences in the carpet design, Relaxing Floors creates an inspiring and relaxing environment suitable for both the office and home.
Among other features, the article notes the versatility of the design and its ability to preserve its striking visuals in any space, stating "cutting the pattern into tiles and randomly re-arranging them did not disrupt the fractal character [. . .] This has important consequences because many carpets in large spaces ranging from airports to hotels are installed as tiles rather than as continuous carpets."
As the building blocks of nature's patterns, fractals have been proven to reduce stress and provide physical health benefits. Integrating fractal patterns into carpet designs allows Relaxing Floors to bring those qualities to interior spaces, thereby taking its place as a culmination of art, science and human design. 
"At Mohawk Group, we're extremely passionate about human health and the impact our products can have on people," says Ramie Vagal, Mohawk Group's senior manager of sustainability. "Through these innovations, we strive to create products that make us feel good about delivering to the market. By understanding the science behind biophilic design, we can understand how to create invigorating spaces that support wellness."
The Journal of Sustainability is an international publication focused on scholarly, peer-reviewed sustainability discussions. The journal publishes original research from experts across disciplines, including social science, natural and applied science, engineering, and other compelling subject areas. It provides an advanced forum for leading researchers to foster sustainability initiatives and activities.
"To be featured in the journal is an honor," says Vagal. "A great deal of work went into Relaxing Floors, and we are very pleased to receive this notable distinction."
Learn more about Relaxing Floors by visiting mohawkgroup.com.
About Mohawk Group
As the world's leading producer and distributor of quality commercial flooring, Mohawk Group believes that better floor coverings emerge from better design, innovation, sustainability, project solutions and operational excellence. Mohawk Group addresses the unique challenges and opportunities in contract interiors with a comprehensive carpet and hard surface portfolio of all types and price points. As the commercial division of Mohawk Industries, the company has a heritage of craftsmanship that spans more than 130 years. To learn more about our full line of flooring products, please visit MohawkGroup.com.
About the Journal of Sustainability
Sustainability is an international, cross-disciplinary, scholarly, peer-reviewed, and open access journal of environmental, cultural, economic, and social sustainability of human beings. It provides an advanced forum for studies related to sustainability and sustainable development. It is published semimonthly online by MDPI. To learn more about the Journal of Sustainability, please visit www.mdpi.com/journal/sustainability.
Contact:
Melissa Stocks
678-499-8881
# # #