LATINA Style Recognizes Sodexo for Its Outstanding Career Advancement Opportunities
For the ninth year in a row, Sodexo ranks among the top 50 best companies for Latinas to work for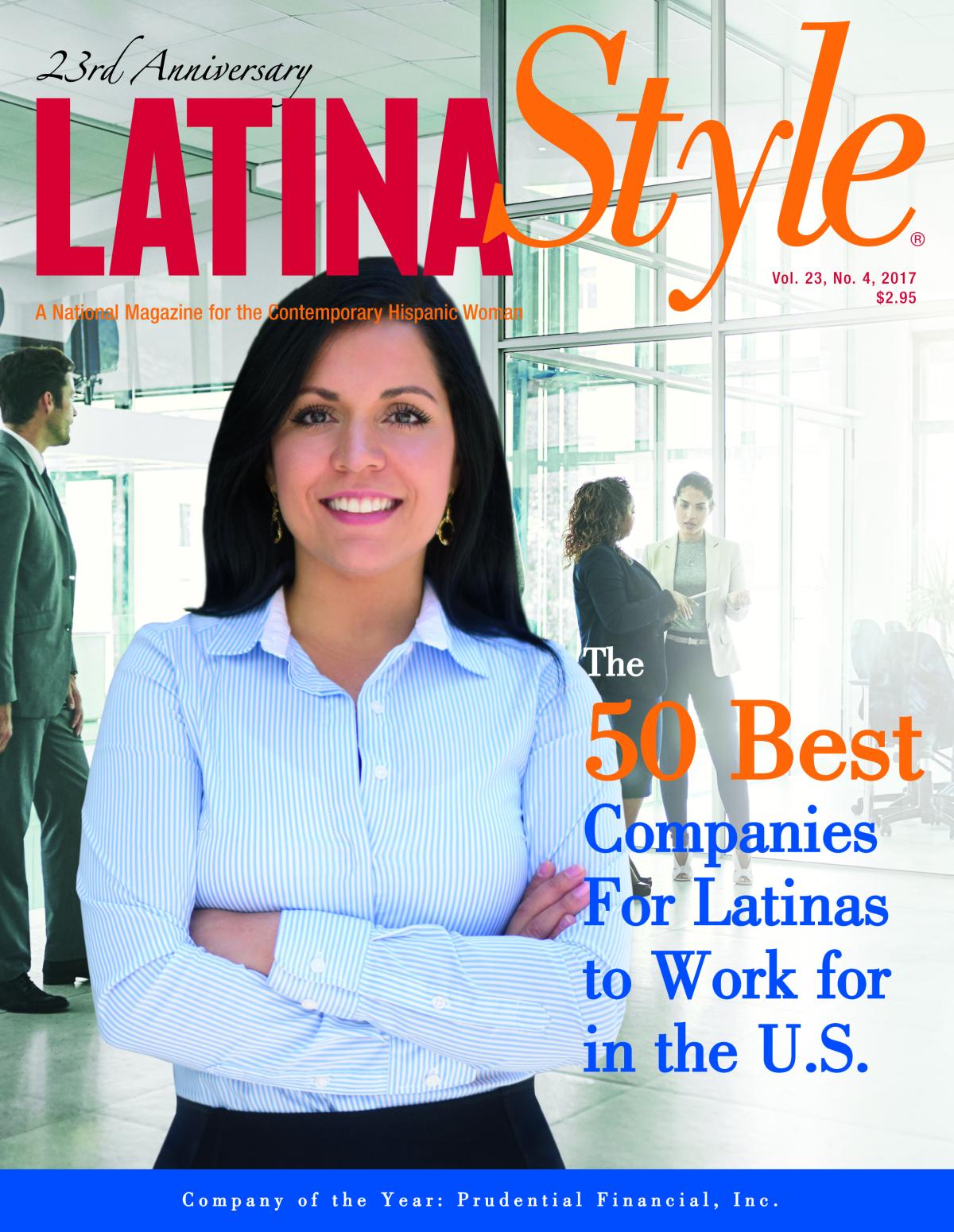 The 2017 LATINA Style® 50 Report
GAITHERSBURG, Md., September 12, 2017 /3BL Media/ - Sodexo, world leader in quality of life services, announced today its recognition in the 2017 LATINA Style® 50 Report. For the past 20 years, the LATINA Style 50 Report recognizes companies whose mission of diversity and inclusion have been reflected in the way they recruit, promote, provide benefits, and create programs for the betterment of their employees. From more than 800 eligible organizations, Sodexo ranked 20th on a list of 50 award winners.
"Diversity and Inclusion is an inherent part of our culture and drives Sodexo's global growth and innovation," said Rohini Anand, PhD, Sodexo's Senior Vice President of Corporate Responsibility & Global Chief Diversity Officer. "This award is an important recognition of our commitment to improve the Quality of Life for our employees, customers, clients, communities and shareholders."
This year the rankings highlight companies that have significant programs in place to recruit and retain Latinas, veterans and military personnel. Sodexo was selected as a LATINA Style 50 Company for several reasons, including its dedicated efforts to diverse recruitment and promotion.
Sodexo has seen significant increases in candidates who identify themselves as Hispanic or Latinos. Its strategy includes recruiting minorities through a range of job boards that reach diverse populations. Sodexo also develops strategic relationships with key external Hispanic professional associations, such as the Hispanic College Fund, Unidos US (formerly National Council of La Raza), and the Mexican American Legal Defense Fund (MALDEF) among others, and conducts a targeted college recruitment program that focuses on Hispanic serving schools, such as New Mexico State, San Diego State and the University of Houston.
Additionally, Sodexo supports the professional and organizational growth of Latinos within the organization. Its Hispanic employee resource group, Sodexo Organization of Latinos (SOL), provides professional development and fosters recruitment and retention of Latinos within the company.
Sodexo also supports women-owned businesses. Its supplier diversity program mentors and trains women-owned businesses on how to do business with Sodexo and other large companies.
Sodexo USA is an American business that is part of a global, Fortune 500 company with a presence in 80 countries. Delivering more than 100 services across North America that enhance organizational performance, contribute to local communities and improve quality of life, Sodexo is a leading provider of sustainable, integrated facilities management and food service operations. It employs 123,000 Americans at 12,500 sites across the country and indirectly supports tens of thousands of additional U.S. jobs through its annual purchases of $9.2 billion in goods and services from small to large American businesses. In support of local communities across the U.S., the Sodexo Stop Hunger Foundation has contributed close to $30 million over the past 20 years to help feed children in America impacted by hunger.
Learn more about Sodexo at its corporate blog, Sodexo Insights.
Contact: Dasha Ross, Sodexo, Inc., 301-987-4893 dasha.ross@sodexo.com
###