The Largest On-Site Day-of-Service in Timberland History
The Largest On-Site Day-of-Service in Timberland History
Timberland volunteers serve Santiago's Botanic Garden in the Dominican Republic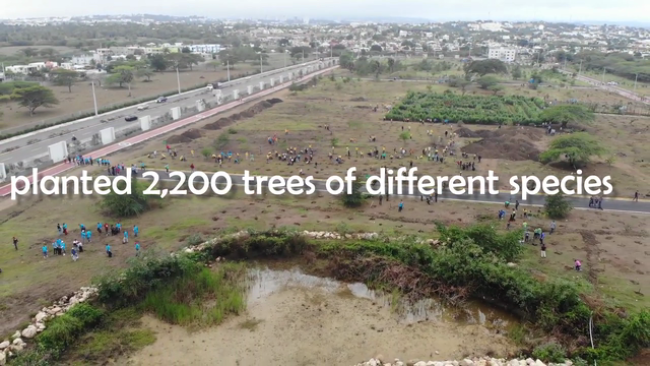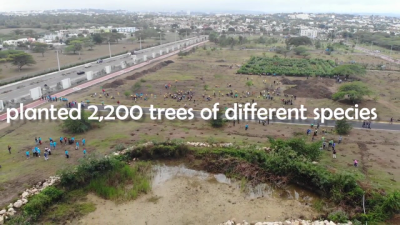 Monday, March 18, 2019 - 8:30am
On January 24, 2019, a team of more than 2,500 volunteers from Timberland met at the Santiago's Botanic Garden in the Dominican Republic for the largest on-site day-of-service in the company's history, serving 11,697 hours.
The team of volunteers planted 2,200 trees of different species and cleared 64 acres of trash, rocks, and debris from the botanic garden and river trail. In addition to these reforestation services, Timberland has also donated tools and boots to the garden. 
Watch the video above to learn more about this day-of-service has impacted the Santiago Botanic Garden from Jose Dolores.