James Beard Award Winner and Celebrity Chef Jimmy Bannos, Jr. to Serve as Sodexo's Culinary Ambassador at Northwestern University
Bannos will make guest appearances, create signature dishes and more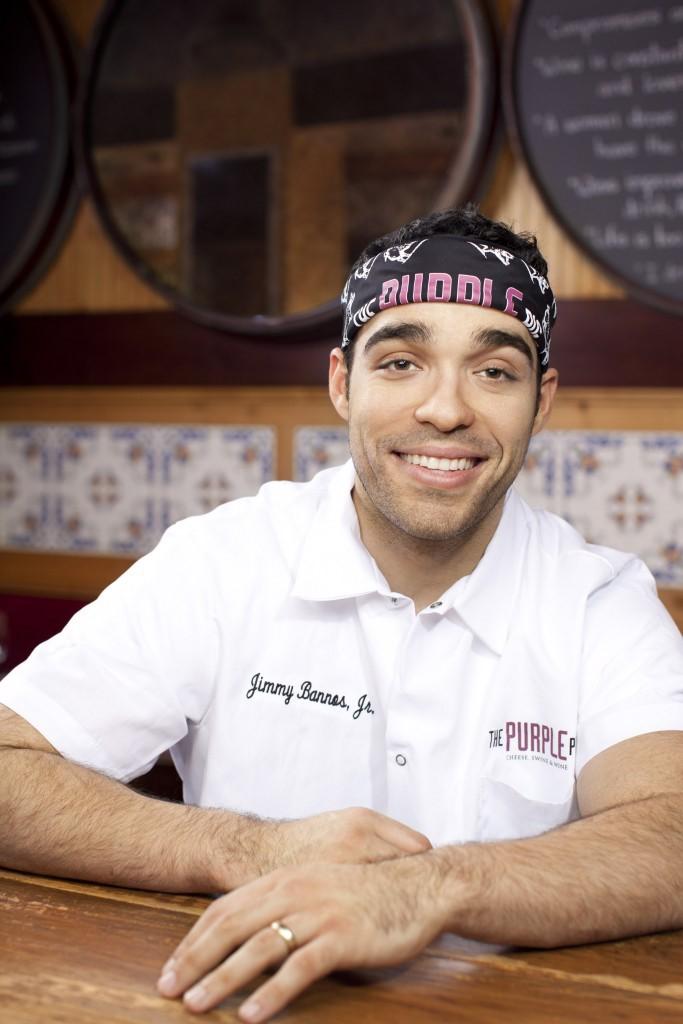 James Beard Award Winner and Celebrity Chef Jimmy Bannos, Jr. To Serve as Sodexo's Culinary Ambassador at Northwestern University Bannos will make guest appearances, create signature dishes and more
CHICAGO, October 26, 2017 /3BL Media/ - Sodexo, world leader in Quality of Life services, in partnership with Northwestern University Dining, today announced that one of Chicago's own celebrity chefs and owner of The Purple Pig, Jimmy Bannos, Jr., will serve as Northwestern Dining's new culinary ambassador for the upcoming school year. Working alongside Northwestern Dining's Executive Chef Chris Studtmann and his 13 chefs, Chef Bannos brings an exceptionally creative and exciting lens to the student dining experience.
Additionally, as a Sodexo culinary ambassador, Chef Bannos is creating signature dishes for the University's menu and will work with Sodexo chefs to develop a catering guide complete with recipes for breakfast, lunch, dinner and cocktail receptions using locally-sourced ingredients. He is also providing support to Northwestern's Campus Kitchens Project, a student-run program that recovers food from the dining halls and distributes to local area food shelters.
Chef Bannos' initial items include Chicken Thigh Kebobs with Fried Smashed Potatoes and Tzatziki, which is one of Chef Bannos' signature items, and a Couscous Salad.  His extra virgin olive oil will be available for purchase at the various convenience stores across campus.
"We're excited about our new partnership with Chef Bannos," says Kay Martin, Senior Vice President, Sodexo. "He's one of the hottest chefs in the Chicago area, and we look forward to having a taste of his award-winning cooking at Northwestern."
"Chicago is one of the world's most engaging food cities. I am thrilled to bring a bit of the city's flavor to Northwestern University," says Chef Bannos. "I applaud Northwestern Dining for featuring local cuisine choices on campus, and I look forward to working with the students during my visits."
Jimmy Bannos, Jr. is a fourth-generation restaurateur. He was mentored by his father Jimmy Bannos, chef and owner of the renowned Heaven on Seven restaurant in Chicago. Bannos, Jr. was recognized by the prestigious James Beard Foundation in 2014 as a Rising Star Chef and his restaurant, The Purple Pig, which opened in 2009, has received numerous awards including being named one of 2010's "10 Best New Restaurants in America" by Bon Appétit magazine and was a Chicago Michelin Guide Bib Gourmand recipient in 2011, 2012, 2013 and 2014.
Sodexo - Universities
Sodexo provides food service, accommodations and facilities management services to over 1,000 universities, colleges and independent schools in the United States and 35 other countries around the world. With nearly 50 years of experience, Sodexo focuses on improving the student experience through integrated services that promote and enhance quality of life.
Sodexo USA 
Sodexo USA is an American business that is part of a global Fortune 500 company with a presence in 80 countries. Delivering more than 100 services across North America that enhance organizational performance, contribute to local communities and improve quality of life, Sodexo is a leading provider of sustainable, integrated facilities management and food service operations. It employs 123,000 Americans at 12,500 sites across the country and indirectly supports tens of thousands of additional U.S. jobs through its annual purchases of $9.2 billion in goods and services from small to large American businesses. In support of local communities across the U.S., Sodexo Stop Hunger Foundation has contributed more than $29 million since 1999 to help feed children in America impacted by hunger.  Visit Sodexo North America online and on Facebook, Twitter, Instagram and Linkedin.
Contact: Heidi Marino, heidi.marino@sodexo.com 301.987.4607