How Barclays Helps Fund Crucial Social and Environmental Progress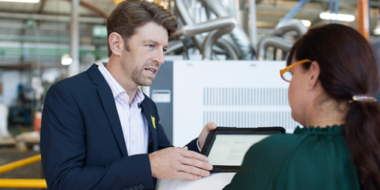 In 2017 Barclays helped clients raise £31.7bn across a range of social and environmental segments.
The challenge: Access to financing is necessary to fund crucial social and environmental infrastructure, whilst giving us opportunities in growing markets.
Our ambition: Our goal is to continue to create access to financing solutions for areas including: environmental financing via the capital markets and lending for clean energy, water and low carbon technologies; social infrastructure; national and supranational development institutions; and small business financing.
Read about our access to financing progress in our ESG Report.