VIDEO | Barclays Citizenship Awards: Colleagues in the Community -- Domestic Violence Awareness Team
VIDEO | Barclays Citizenship Awards: Colleagues in the Community -- Domestic Violence Awareness Team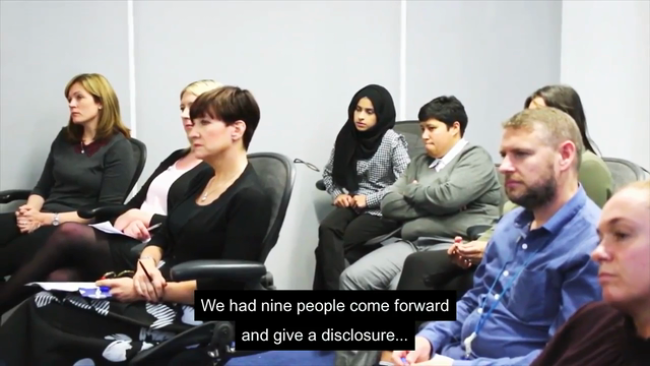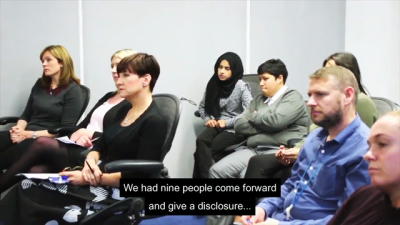 Wednesday, October 31, 2018 - 10:05am
In January 2015, a Barclays colleague based in Poole lost her 25-year-old daughter at the hands of a violent partner. This terrible news sent ripples across colleagues in Poole who made it their mission to help tackle domestic violence and raise awareness. Money was raised through the Domestic Violence charity, Stand And Matter, and colleagues connected with Safer Poole, a government run organisation whose aim is to raise awareness of domestic violence within the private sector. Colleagues worked with Safer Pool to co-ordinate office training sessions to up-skill colleague knowledge around the topic, with advice provided on how to help.
Citizenship can take many different forms – from supporting entrepreneurs to helping young people develop their employment skills. The annual Barclays Citizenship Awards recognise those colleagues who make that difference and create opportunities to rise.
In 2018, we received over 550 nominations for the Citizenship Awards, celebrating the vast and outstanding Citizenship work of our employees and their contributions, not just to our customers and clients, but in helping to find ways in which to drive economic, environmental and social prosperity.