Getting Nonprofits the Support They Need, for Free
Taproot is creating 100+ pro bono partnerships during Pro Bono Week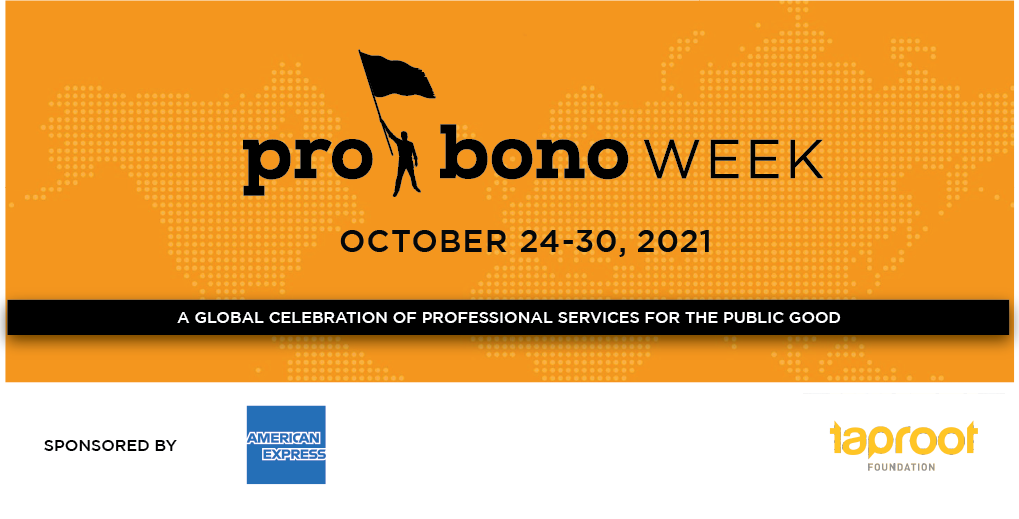 Get the Support Your Nonprofit Needs, For Free
Tuesday, October 26, 2021 at 1 PM EST // 12 PM CST // 11 AM MT // 10 AM PST
Taproot Foundation envisions a world where all nonprofits have the resources needed to fully realize their vital missions. We're working towards that future by connecting social good organizations with the marketing, HR, IT, strategy, finance, and operations support they need, for free.
Our community of 85,000+ volunteers are poised and ready to partner with nonprofits—in areas such as social media strategy, accounting, HR policy development, and much more—to build the capacity to do even more important work. During Pro Bono Week 2021 (October 24-30) Taproot is taking this impact even further with our goal of creating 100+ pro bono connections in celebration of this special week.
Learn how to begin using Taproot's free services during Pro Bono Week (and beyond!) at their Tuesday, October 26 webinar where they will cover:
The types of common nonprofit challenges can be handled pro bono
Best practices for designing and managing your virtual pro bono project
How to participate in our Pro Bono Week volunteerism drive
Register now to attend and be sure to bring along your questions or any colleagues who could also benefit from skilled volunteer support. We'll save plenty of time at the event for live Q&A.
This webinar has been made available free of cost thanks to support from Taproot's Pro Bono Week 2021 sponsor, American Express. The event will be recorded and all registrants will receive a copy of that recording. To sign up for Taproot's programs that are available free of cost to nonprofits, public schools, and fiscally sponsored social good organizations in the US, UK, EU, and India, click here.
Tuesday, October 26, 2021 at 1 PM EST // 12 PM CST // 11 AM MT // 10 AM PST