Full STEAM Ahead with Sprout Pro by HP and KiraKira3D
Closing the gender gap by helping students gain design skills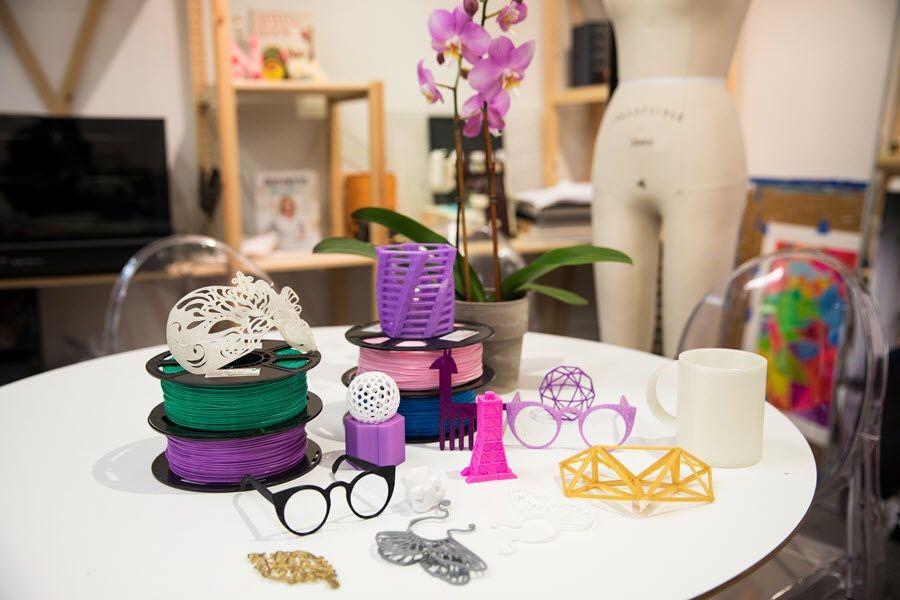 Originally published on Global Citizen
Anybody who's encountered a middle- or high-schooler studying math or science has heard this frustrating complaint: "When am I going to use this in real life?" 
It's the very same question that Suz Somersall, CEO and founder of KiraKira3D, had as an aspiring engineering student at Brown University, where she found the materials for learning mechanical engineering software utilitarian, lacking context, and mostly geared toward men. She was turned off by lesson plans for creating hand tools, auto parts, and gears, she said, objects that didn't seem to further her ambitions to be an artist and designer.
"I wanted to study engineering, but the content offered in the intro classes wasn't very compelling," she said. "What I wanted was to be inspired to be creative."
It's one of the reasons Somersall started KiraKira Academy, which aims to close the gender gap in STEM (science, technology, engineering, and math) by teaching students the technical skills needed to create virtual and physical products using computer aided design (CAD) software.
KiraKira3D has been working with HP to produce a new series of approachable, video-based lessons to teach 3D design skills using the Sprout Pro by HP 3D scanning and printing platform.
Students who create 3D objects via software tools can get their designs printed on HP Multi Jet Fusion printers and shipped to them by HP 3D print partner Shapeways.
The goal is to help get more STEAM (science, technology engineering, art and design, and math) curricula into classrooms, so that students—especially girls—can master 3D design, modeling, and printing skills through project-based learning. 
"3D printers and 3D scanners are really incredible tools for STEAM education, but we have to get this into classrooms at a really early age otherwise we miss the opportunity for engagement," Somersall said. "We are trying to have a range of class content so nobody feels excluded."
KiraKira3D learners can create a variety of things, including space-inspired decor, sunglasses, household objects, tabletop games, and designer jewelry. The video lessons—most of which feature female instructors who are engineers, animators, designers, architects, and computer scientists—teach basics in Autodesk TinkerCAD and Maya, Fusion 360, Solidworks, Rhino 3D, and other design, animation, and 3D modeling software.
"Our instructors lead students through a creative process with design thinking, and produce something really compelling at the end of the lesson," Somersall said. "We are trying to blend art and engineering skills while also getting the students comfortable with making mistakes or going off on their own and putting their own twist on a design."
The customization possibilities makes KiraKira3D's approach a good fit for Sprout Pro by HP, which is uniquely suited for education, tinkering, and experimentation. Dubbed an immersive computing platform, Sprout Pro blurs the barriers between the physical and digital worlds by way of a fully-functional PC and built-in cameras and projectors that enable 2D and 3D scanning and image manipulation—right from the desktop.
"HP's collaboration with KiraKira3D will bring new learning opportunities to millions of students with a special emphasis on inspiring women and girls to engage in STEM-related activities," said Gus Schmedlen, vice president of education at HP. "KiraKira3D's instructional videos and hands-on experiences using the latest HP Immersive and Multi Jet Fusion Technologies will empower students to master the skills needed for the jobs of the future."
"KiraKira3D and HP share a common vision for 3D printing and see its potential to disrupt manufacturing and retail, and usher in an era of consumer customization. Democratizing access to these types of skills is increasingly important as 3D printing becomes more ubiquitous," Somersall said. "We are really excited to see the things our students will create."