FORTUNE Magazine Recognizes Sodexo for Its Commitment to People With Disabilities
The honor is the latest of many that celebrates the work the company is doing to increase accessibility and raise awareness of issues important to those with disabilities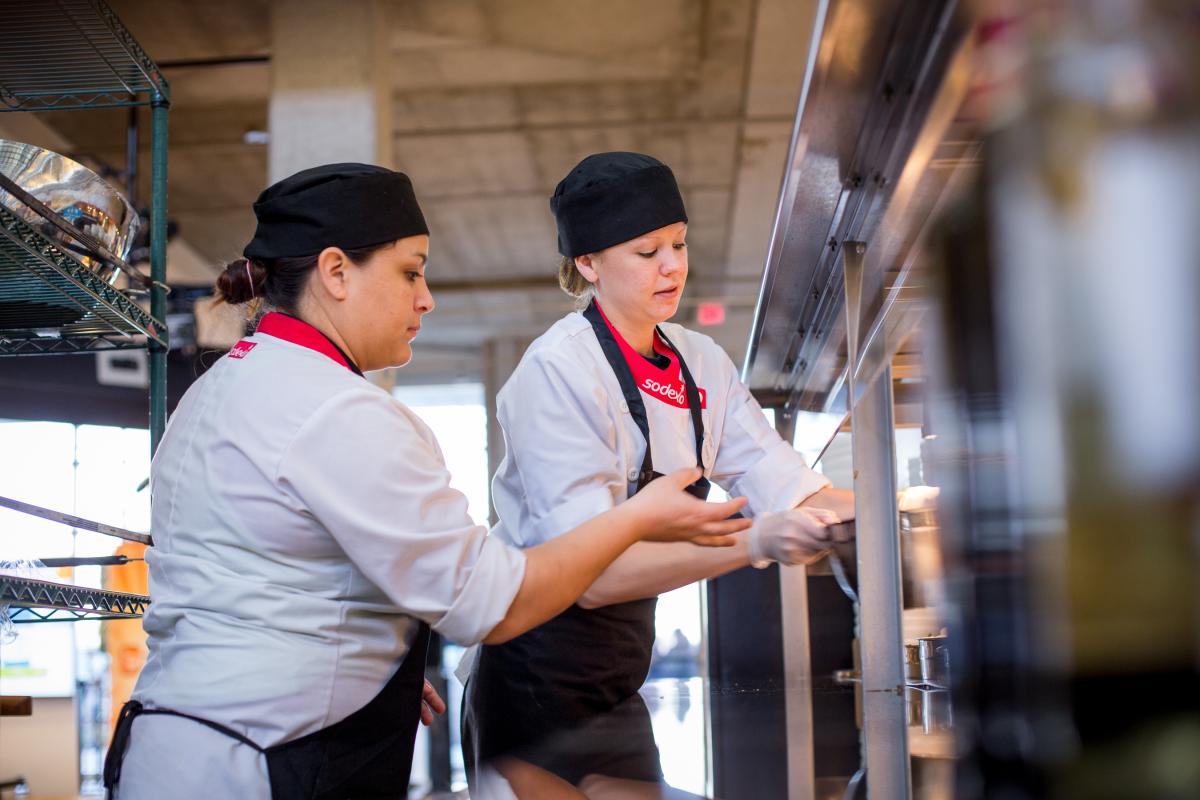 Sodexo mentioned on Fortune's "Change the World" list for the company's commitment to disability inclusion
GAITHERSBURG, Md., October 27, 2017 /3BL Media/ - Sodexo, world leader in quality of life services, was included on FORTUNE magazine's annual "Change the World" list for its commitment to and leadership in hiring and supporting employees who have disabilities. The list recognizes companies with annual revenues of $1 billion or more that have made a positive social impact through their core business strategy. Sodexo ranked 47th on the list.
Thus far in 2017, Sodexo ranked 6th on DiversityInc's "Top 50 Companies for Diversity" list, 7th on the DiversityInc specialty list "Top Company for People with Disabilities" (NOD), and has been recognized by the Disability Equality Index (DEI) as one of the "Best Places to Work for Disability Inclusion." The DEI is a joint initiative between the US Business Leadership Network (USBLN) and the American Association of People with Disabilities (AAPD).
"We have made great progress, but we are not done yet," says Dr. Rohini Anand, SVP of Sustainability and Chief Diversity Officer, Sodexo. "We will continue to fight misconceptions and biases by changing perspectives and raising awareness regarding disability inclusion."
In December 2015, as a part of celebrating the International Day for People with Disabilities, Sodexo committed that by 2025 our programs for people with disabilities will be accessible by 100% of our workforce.  That means that over a period of 10 years, in every country where we operate, we will actively work to put in place initiatives and programs that recruit, engage, and develop people with disabilities within the scope of local law.
As it relates to disabilities, Sodexo's global efforts include the assembly of a Global Disability Voice Taskforce which have more than 30 ambassadors who drive a culture of disability inclusion at Sodexo sites in their respective countries. Denis Machuel currently Chief Digital Officer and Deputy CEO of Sodexo, in his prior capacity as sponsor of the Disability Voice Taskforce, signed the International Labor Organization (ILO) Global Business Disability Network Charter back in June 2016. The charter provides the framework needed to include people with disabilities in a globalized economy. Another commitment sited by FORTUNE includes Sodexo's partnership with Easterseals, a program that gives grants to farmers with disabilities to purchase or modify farm equipment to address their mobility challenges. Since 2007, Sodexo has supported more than 78 farmers in 14 states who have received grants totaling $80,000.
Sodexo USA is an American business that is part of a global, Fortune 500 company with a presence in 80 countries. Delivering more than 100 services across North America that enhance organizational performance, contribute to local communities and improve quality of life, Sodexo is a leading provider of sustainable, integrated facilities management and food service operations. It employs 123,000 Americans at 12,500 sites across the country and indirectly supports tens of thousands of additional U.S. jobs through its annual purchases of $9.2 billion in goods and services from small to large American businesses. In support of local communities across the U.S., the Sodexo Stop Hunger Foundation has contributed close to $30 million over the past 20 years to help feed children in America impacted by hunger.  To learn more about Sodexo, visit SodexoInsights.com and connect with us on Facebook and @SodexoUSA on Twitter. Learn more about Sodexo at its corporate blog, Sodexo Insights.