For First Time, 10,000 Ghana Cocoa Farmers Able to Receive Premium Payments by Mobile Phone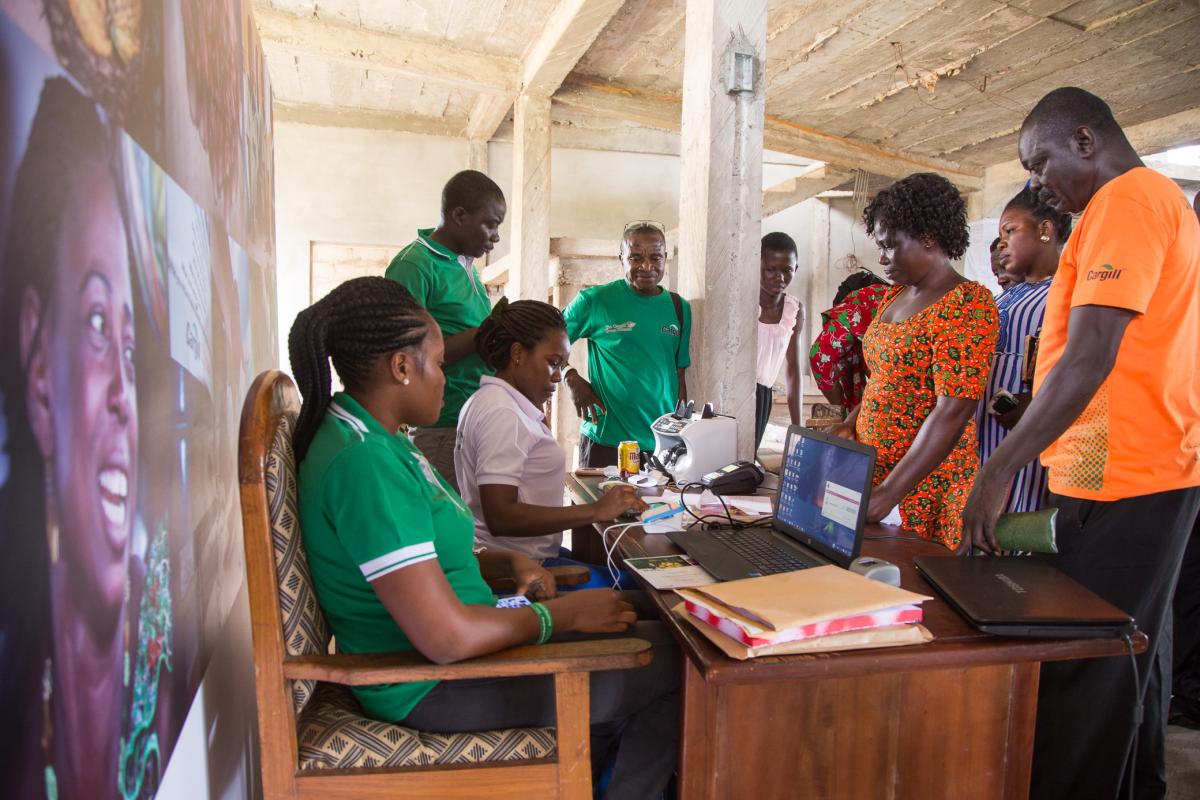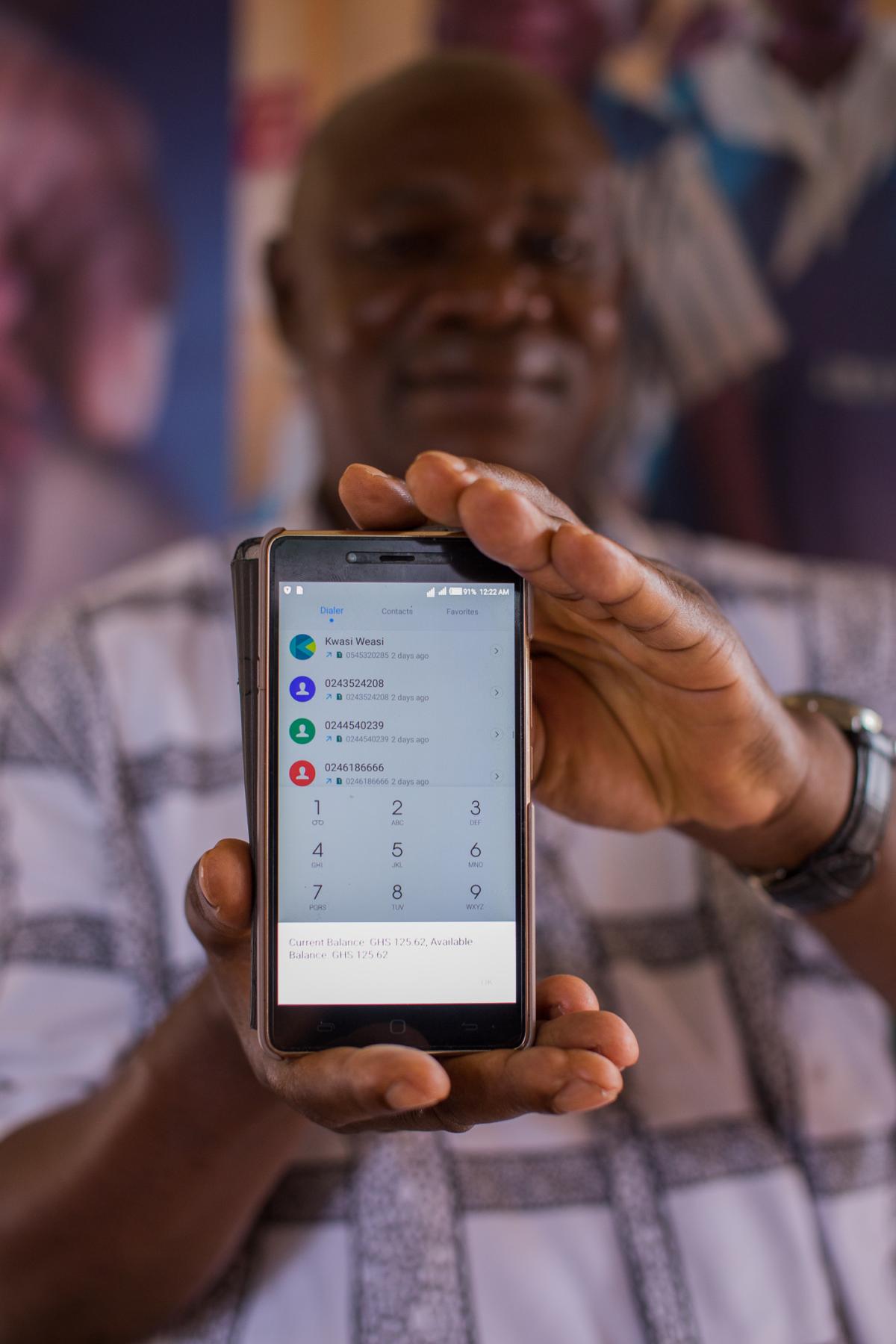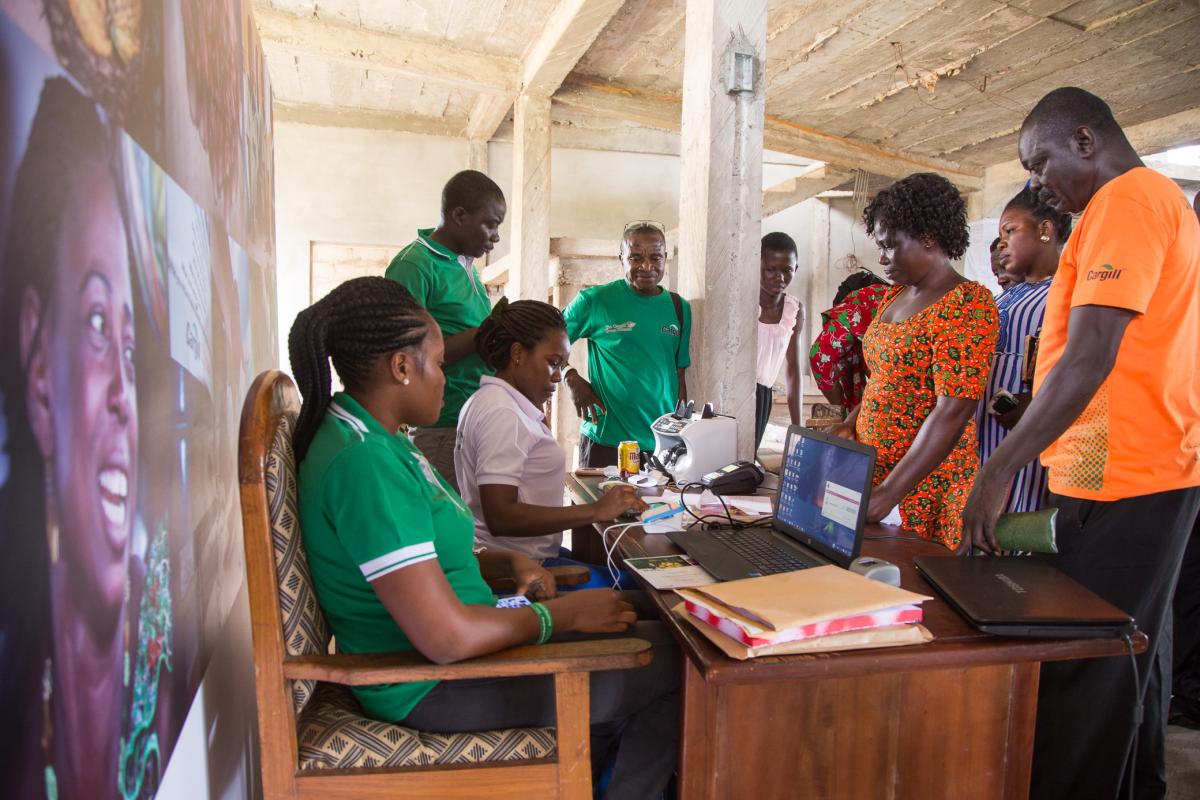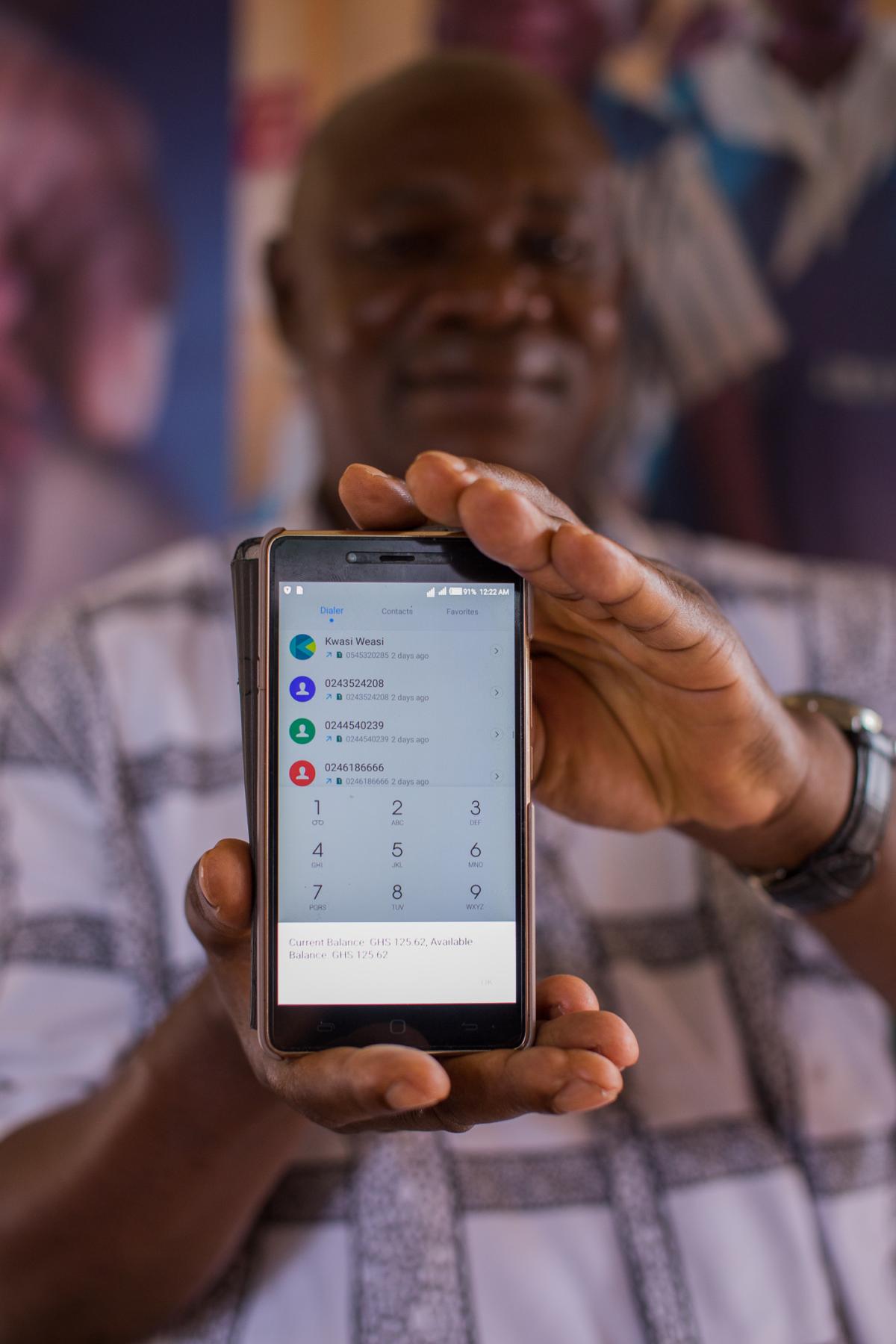 GHANA, September 11, 2017 /3BL Media/ – Cargill has made its first ever sustainable premium payment by electronic transfer to cocoa farmers in Ghana. Just over 10,000 farmers are benefiting from the 2 million GHS mobile payments made by Cargill in partnership with its customers through the Cargill Cocoa Promise, Cargill's commitment to improving the livelihoods of farmers and communities that will secure a thriving cocoa sector for generations to come.
Cargill's Licensed Buying Company (LBC), which began operating in November 2016, allows the company to directly source cocoa from certified farmers in Ghana – putting the farmer at the heart of its business. The buying process is fully e-money enabled, allowing  Cargill to pay farmers directly by electronic transfer for the first time.
Cargill already sources directly from farmers and farmer organizations in other origin countries. Moving to this model in Ghana means that the company is now better positioned to implement sustainability activities under the Cargill Cocoa Promise on a wider scale, while also better serving its customers.
Lionel Soulard, managing director Cargill Cocoa & Chocolate West Africa said, "Our first electronic premium payment in Ghana since Cargill's LBC was established is good news for farmers. Our new approach, combining new high-tech purchasing with the LBC model of direct sourcing and collaboration with farmers, is working well and we hope to make many more such payments in the future."
Technology Enables A Sustainable, Traceable Cocoa Supply Chain in Ghana
Cargill's innovative purchasing model uses the latest technology to implement the principles of sustainability and full traceability in Ghana. Farmers deliver their cocoa to community warehouses where their beans are digitally weighed and assigned a fully traceable bar code. Funds are then transferred straight to the farmer's phone or e-wallet using E-money through partnerships with E-Zwich, MTM mobile Money and Tigo Mobil Money.
Details of the cocoa beans are recorded in a standardized management system before they are transferred to central warehouses. Through this bar code system Cargill can now, for the first time in Ghana, trace each individual bag of beans sourced through the Cargill LBC to the individual farmer, creating a fully traceable supply chain.
Soulard continues, "Having long standing relations with cocoa farmers and their communities is critical for the full implementation of our sustainability approach and we are now expanding our sustainability activities to enable farming communities to benefit from training, community and farm development support."
Empowering Ghana's cocoa communities
Working together with CARE International, Cargill is currently undertaking development projects in 108 communities in Ghana, focusing on women's empowerment, child protection and food and nutrition security. The strategy is to empower these communities through the formation of community development committees (CDCs), providing each with $500 seed capital to spearhead the development agenda of the communities. Cargill will be investing $300,000 each year for the next three years to create resilient cocoa communities in the area where the LBC operates.
"We are excited about continuing our sustainability journey in Ghana, in partnership with COCOBOD, the Ghanaian cocoa board. As our new purchasing model is fully sustainable and fully certified, it will strengthen farmer organizations and enable farmers to benefit from future premium payments for certified, sustainable cocoa beans.
"Developing our sourcing capabilities in the world's second largest cocoa producing country is an essential step to meet growing customer demand for sustainable, certified cocoa", added Soulard.
In the coming year, Cargill is also committed to working with the Ministry of Education to renovate, reconstruct and build schools in the four districts where it currently operates, to improve access to education.
About Cargill
Cargill provides food, agriculture, financial and industrial products and services to the world. Together with farmers, customers, governments and communities, we help people thrive by applying our insights and 150 years of experience. We have 150,000 employees in 70 countries who are committed to feeding the world in a responsible way, reducing environmental impact and improving the communities where we live and work. For more information, visit Cargill.com and our News Center.
About Cargill in Ghana
Cargill has been buying cocoa from Ghana for over 40 years and in 2008 opened its state-of-the-art cocoa processing facility in Tema. Today the company has over 400 permanent and contracted employees processing cocoa products to service food and confectionary customers locally and around the world. Additionally, our animal nutrition business provides aqua feed which is supporting Ghana's tilapia fish industry. In 2016 we added a licensed buying company (LBC). Our LBC operations bring innovative ways to trade with our farmers placing emphasis on our sustainability and traceability efforts and build on our long-term commitment to the country and our relationship with the government.
About the Cargill Cocoa Promise
The Cargill Cocoa Promise launched in 2012 to align efforts in origin countries. It is Cargill's commitment to improving the livelihoods of farmers and communities in a holistic way that will secure a thriving sector for generations to come. The origin countries include Brazil, Cameroon, Côte d'Ivoire, Ghana and Indonesia.
Contacts:
Kate Clough 
+44 1869 353 800
kate.clough@instinctif.com
Corinne Holtshausen  
+44 1932 861 204
corinne_holtshausen@cargill.com