Empowering Women and Boosting Environmental Sustainability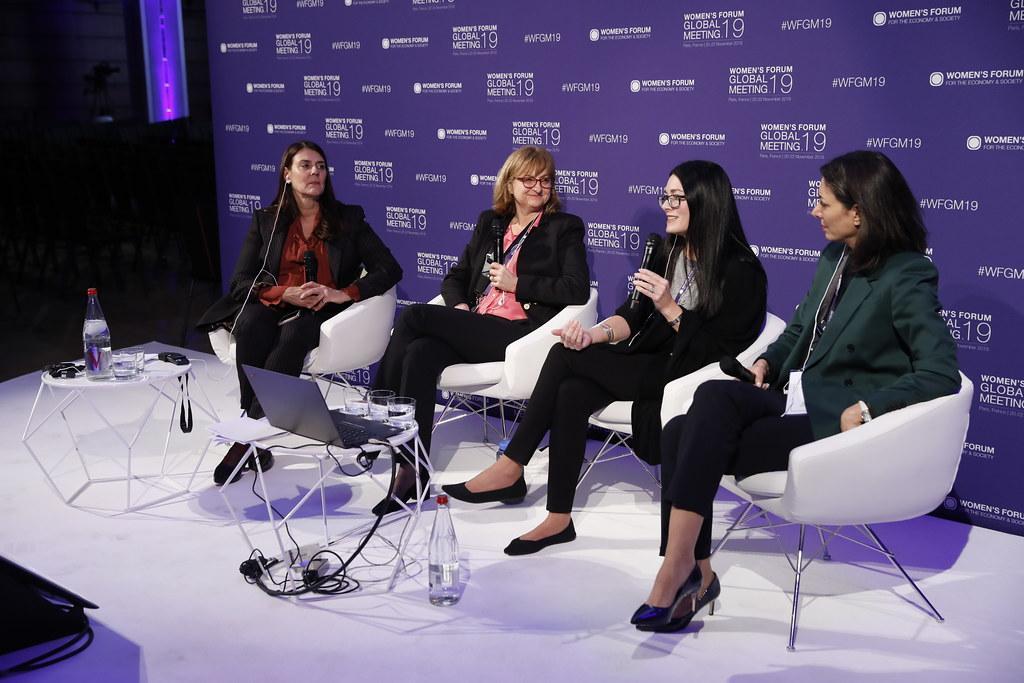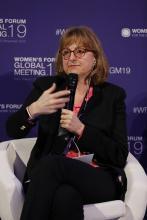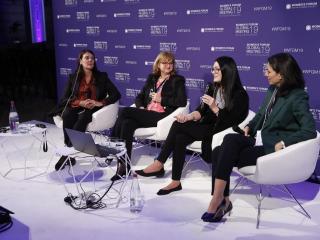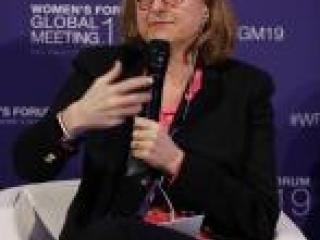 Empowering Women and Boosting Environmental Sustainability
By working hard today to include more women in our farming supply chain, we can create a brighter future for all of us—and for our planet. 
That was the message Nici Bush, General Manager at Mars Edge, emphasized at the 2019 Women's Forum for the Economy and Society global meeting. "When we look at the women we work with, we see that they invest overwhelmingly back into their communities," she said. "From good agricultural practices, to education and training, to microlending. It's clear to us that empowering women and boosting environmental sustainability are two sides of the same coin." 
The Women's Forum, held in Paris, attracted about 3,000 influential business, institutional and political leaders, and explored visions and ideas for a more inclusive future, focusing on climate action, equal access to health, STEM, AI, economic empowerment, and women's leadership and governance.
During her panel presentation, Bush explained how we're using our Sustainable in a Generation plan to unlock opportunities for women in our workplaces, marketplaces and supply chain, including:
Since 2015, DOVE® Chocolate has partnered with CARE International, a leading organization fighting global poverty, to empower female cocoa farmers in Cote d'Ivoire. Together, we've helped establish the CARE Village Savings & Loan Associations (VSLA), providing a safe place for communities to save money and access micro-loans. Today, more than 6,000 members have saved $600,000 to invest in schooling, farming and other income-generating activities through micro loans.
We're also working with women in mint-farming communities in India who face significant challenges because of the disparities and gender inequality. To help make the changes we want to see for these women, we've teamed up with international non-profit Tanager. Since 2017, we've established more than 300 self-help groups, reaching over 3,000 women to provide training on financial management and livelihoods initiatives.
She emphasized how authentic role models can empower women: "We need role models who feel relatable, not just at the very top of the business, but one or two steps ahead of us."Bush also shared her personal experience as a woman working in the supply chain. When she first became Head of Supply for Mars Chocolate, very few plant managers were women. Within just a few years, the number had tripled and continues to climb.  
"We need people to engage with and promote women colleagues," she said. "A lack of technical skills doesn't stop women from progressing; confidence does."  
Lastly, Bush called on Forum attendees to drive inclusion in their own lives, starting by setting boundaries and create 'no' lists, specifying activities that don't align with personal priorities. "I'm a much better role model for having these boundaries in place, and I'm more present at the things I choose to show up for," she said.