Education Bridging the Digital Divide for Refugees in Malawi
By Nate Hurst, Chief Sustainability and Social Impact Officer of HP Inc. and Mary Snapp, Corporate Vice President of Microsoft Philanthropies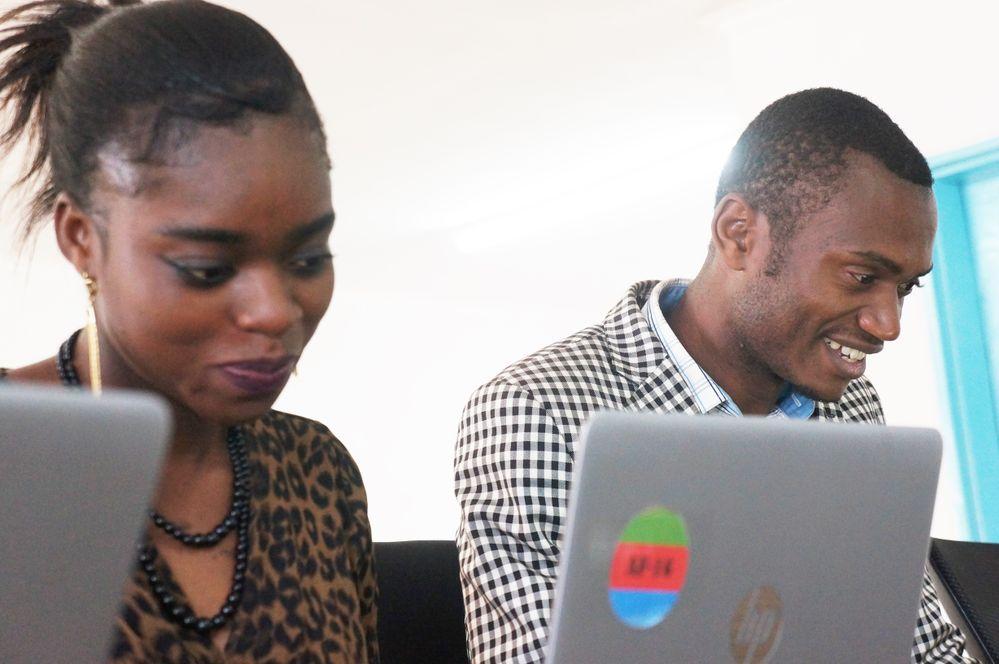 Refugees at the Dzaleka Refugee Camp using HP technology to immerse themselves in the AppFactory Program.
Malawi, Africa is one of the most underserved nations in the world—over one half of Malawians live on just one dollar per day. Close to 40,000 people currently residing in Malawi are refugees, and 28,000 of them now call the Dzaleka Refugee Camp home after fleeing from genocide and political insecurities in their countries.
One way to empower refugees to break the cycle of poverty is by bridging the digital divide through education—and that's where HP and Microsoft come in.
As part of the commitment for the UN Refugee Agency (UNHCR) Connectivity for Refugees program, HP and Microsoft have launched AppFactory, a program to improve the state of software development and bring quality learning, IT skills development and entrepreneurship training to the people living in the Dzaleka. By equipping refugees with technological savvy, they will have the tools needed to succeed in today's hyper-globalized digital economy beyond Malawi's borders.
This is the first AppFactory implemented within a refugee community, aimed at building economic and learning opportunities for people in the camp. The program is part of the Microsoft 4Afrika Initiative, through which the company helps provide access to critical skill-building programs on the African continent. Also through 4Afrika, Microsoft is working to provide affordable access to technology, such as the "white spaces" Internet connectivity infrastructure they have built out in and around Dzaleka. HP is providing computing technology to ensure refugee youth living in the Malawi camp have the devices needed to participate in AppFactory.
In addition to providing tools and training, AppFactory includes an internship program to give talented and passionate refugees the chance to cultivate world-class software development skills. Through a hands-on approach, the students will work with real scenarios locally across the Refugee Ambassador community, and will be mentored by fully dedicated, experienced master software craftsmen from the industry. The in-demand IT skills and experience students gain from this program will enable them to pursue careers anywhere on the continent or around the world.
Affordable, accessible Internet is the first step in building a collaborative ecosystem to provide quality learning, health, safety and services to the people residing in Dzaleka. By giving refugees Internet access and the tools to harness the power of technology, they will have the chance to transcend borders and succeed in the global digital economy.