COVID-19 Emergency Intervention: Technological Innovation for Life
COVID-19 Emergency Intervention: Technological Innovation for Life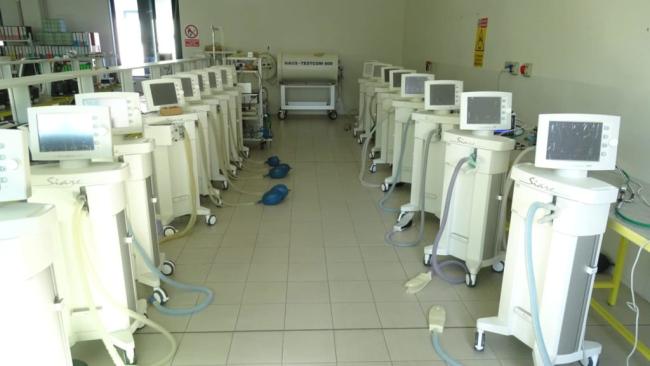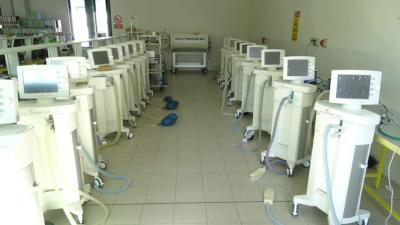 Summary
A pool of world-leading electronics companies are teaming up to supply the materials necessary for the production of ventilators. Answering the call of the Maurizio Fragiacomo Foundation are Avnet Silica and ON Semiconductor (recipient of the donation: Genesi/Siare).
Thursday, May 14, 2020 - 1:45pm
May 14, 2020 /3BL Media/ - Maurizio Fragiacomo Foundation and its President, Enzo Pesce, expressed its willingness to take concrete action to support the health emergency caused by the spread of the COVID-19 virus, by launching a project involving some world-leading electronics companies.
Among institutions, companies and private individuals that have fielded their skills, time and resources to meet the most pressing requirements, Siare Engineering, a champion of Italian excellence in lung ventilators manufacturing, has stood out. Siare Engineering has distinguished itself through its commitment to triple production, in order to face the current pandemic, on the request of the Italian Council of Ministers Presidency.
"It is in this framework that the Foundation has decided to support this company's effort by donating electronic components for the ventilator models in production," said Enzo Pesce. "To complete the supply we approached Genesi Elettronica, a well-known company in the biomedical field with very high-profile partnerships in Italy and abroad. Genesi Elettronica has worked with Siare Engineering for 15 years, designing and making the electronics for their ventilators which are now needed for the COVID-19 emergency," added Pesce.
To access the supply of some of the semiconductors needed for the electronics of these life-saving devices, the Foundation approached ON Semiconductor, one of the world's leading semiconductor manufacturers, and its distribution partner Avnet Silica, one of the leading European electronics distributors. Both immediately shared the same enthusiasm for this important solidarity project. Avnet Silica committed with zeal to source - in a very short timeframe, given also the particular market situation - the materials needed to produce the electronic circuit boards, and thanks to ON Semiconductor's complete disposal the electronic components are ready to be delivered to Genesi Elettronica.
"We wish to thank Maurizio Fragiacomo Foundation for contributing with its generous support to our efforts to produce as many ventilators as possible. These life-saving devices are fundamentally helping to manage this awful current pandemic. The more ventilators we can produce, the higher chance we have to save lives," said Mauro Munari, CEO of Genesi Elettronica.
Avnet Silica and ON Semiconductor have further embraced the Foundation's initiatives by doubling the donation of 4,000 semiconductor kits for ventilators to 8,000 pieces - a vital response to support Siare Engineering and accordingly Italy's demand, with the aim of rendering the Italian healthcare system more capable to respond to its current and future needs.
Mario Orlandi, President of Avnet EMEA and Enrico Corti, VP of ON Semiconductor EMEA, jointly shared that "once again, technology is playing a meaningful role in everyday life, especially within a health emergency like the one we're experiencing. The high social value of this project and the opportunity of working with excellent partners like the companies involved, can help in re-establishing confidence in the future."
About Maurizio Fragiacomo Foundation
"We need to make positive use of what we have, give opportunities to those who have had fewer of them, and protect our beautiful world for those who come after us." This strong goal of the Milanese entrepreneur Maurizio Fragiacomo gave birth to the Foundation bearing his name. It has operated in his memory since 2013, and gives shape to "solidarity of the heart" in three different areas of focus: protection and safeguarding of childhood, protection and enjoyment of culture, conservation and enhancement of the environment. The Foundation's lay and apolitical ethical and social commitment aims to support current projects which can be forward-looking, always assessed according to their great social importance, with the objective of being "ordinarily extraordinary" individuals. See more details here: www.fondazionemauriziofragiacomo.it
About Avnet Silica
Avnet Silica is the European semiconductor specialist division of Avnet, one of the leading global technology distributors, and acts as the smart connection between customers and suppliers. The distributor simplifies complexity by providing creative solutions, technology and logistics support. Avnet Silica is a partner of leading semiconductor manufacturers and innovative solution providers over many years. With a team of more than 200 application engineers and technical specialists, Avnet Silica supports projects all the way from the idea to the concept to production. For more information, visit www.avnet-silica.com
About Genesi Elettronica
Genesi Elettronica is a company that operates in the design and making of custom electronic circuit boards and lighting systems for industrial automation. Characterized by great dynamism and a quest for innovation, thanks to its expert technical team and sizeable Research & Development department, Genesi Elettronica is able to offer ever-innovative solutions to solve the most complex of problems. See more details here: http://www.genesi-elettronica.com
About ON Semiconductor
ON Semiconductor (Nasdaq: ON) is a leading company in the development of energy-efficient innovative solutions that allow users to reduce global energy consumption. The company is a leading supplier of semiconductor solutions and offers a wide range of devices – for power management, connectivity, timing, in addition to analogue products, sensors, discrete components, SoC and custom devices – all energy efficient. The company's products allow the solving of complex problems that designers must face when developing applications for the automotive, communications, processing, consumer, industrial, medical, aerospace and defence sectors. ON Semiconductor has developed extremely reliable and efficient supply and quality control programmes, operates according to rigorous ethics and compliance programmes, and can rely on a network of production sites, sales branches and design centres present in all key markets in North America, Europe and Asia-Pacific. For further information: http://www.onsemi.com
About Siare Engineering
Siare Engineering International Group s.r.l. was established in 1974 by its current president, Giuseppe Preziosa, a leading anesthesia, resuscitation and intensive care expert. The company's main objective has always been to make the high quality of life-saving products available to patients and healthcare staff. Siare Engineering is the only Italian manufacturer of this type of life support machine to date. It has tripled its production since the beginning of the crisis, making hundreds of new intensive care machines available immediately. See more details here: http://www.siare.it/
Learn more about how ON Semiconductor's products are making a difference in their 2018 Corporate Social Responsibility Report.