Carlsberg Group Chairman Flemming Besenbacher Emphasises Need for Business Leadership to Combat Climate Change During Speech at Climate Week NYC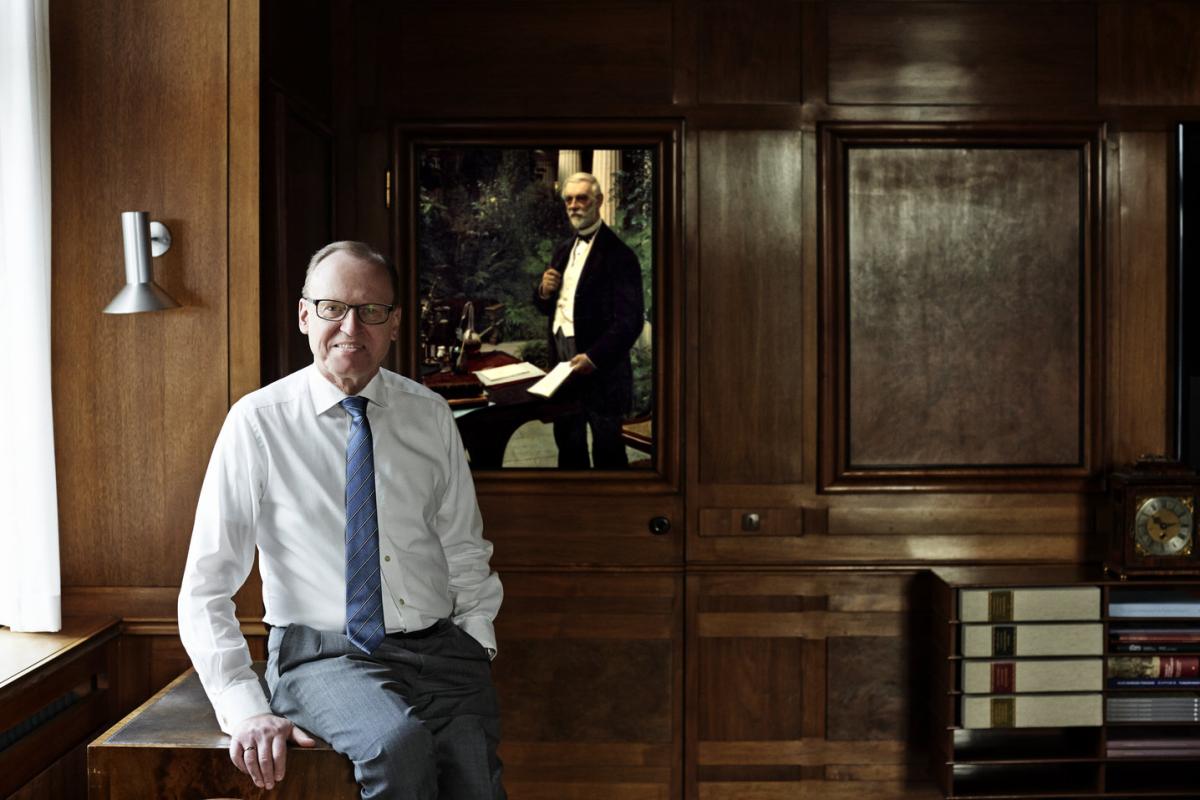 September 18, 2017 /3BL Media/ - Speaking in New York at the opening of Climate Week NYC, Carlsberg Chairman Flemming Besenbacher called for businesses to adopt ambitious targets and actions in order to create necessary change.
Flemming Besenbacher, Chairman of the Carlsberg Group, said:
"With pressing global issues such as climate change, we are living in a time of great risks and great opportunities. I believe that the companies that will thrive in the coming decades are those companies that take action and contribute to sustainable development."
"I am proud that with the new sustainability programme – Together Towards ZERO - the Carlsberg Group will be one of those companies, and will urge others to follow. This will ensure the scale and scope needed to create true durable positive change."
Besenbacher's comments came after the Carlsberg Group committed to eliminating carbon emissions and halving water usage at its breweries by 2030, as part of its new sustainability programme – Together Towards ZERO, announced in June. Furthermore, Carlsberg became one of four companies to take the RE100 leadership initiative to 100 members, following its commitment to 100% renewable electricity at its breweries by 2022.
Throughout the week, Flemming Besenbacher will join events at the United Nations (UN) and the World Economic Forum's Sustainable Development Impact Summit, engaging in dialogue with likeminded companies to seek out ideas, innovations and partnerships that can contribute to the Carlsberg Group's journey towards ZERO carbon emissions.
Speaking in at the UN Climate Week on behalf of the Carlsberg Foundation, Chairman Besenbacher also announced a 500mDKK (80mUSD) investment by the Carlsberg Foundation in carbon reduction, water conservation and sustainable food production. The investment will be managed by BNP Paribas and sub-managed by Impax Asset Management with the aim of generating financial returns while delivering tangible sustainability benefits. More specifically, investments will be focussed on the Parvest Global Environment Fund, the Parvest Aqua Fund and the Parvest SMaRT Food Fund. 
Speaking about the investment by the Carlsberg Foundation, Flemming Besenbacher, said:
"With this 500m DKK investment, the Carlsberg Foundation aims to make a difference by generating sustainable returns, which we can give back to society or reinvest in other impact funds".
ENDS
#TowardsZERO
NOTES TO EDITORS
About sustainability at the Carlsberg Group:
The Carlsberg Group's sustainability programme, Together Towards ZERO, is a response to global challenges such as climate change, water scarcity and public health issues. It consists of four ambitions and corresponding targets to be achieved by 2022 and 2030 respectively. The ambitions are: ZERO carbon footprint, ZERO water waste, ZERO irresponsible drinking and a ZERO accidents culture. The programme encapsulates how the Carlsberg Group is pursuing its purpose of Brewing for a better today and tomorrow. It is based on a scientific approach and is in line with the UN Sustainable Development Goals.
Learn more about sustainability and the new ambitions and targets: www.carlsberggroup.com/sustainability
About Impax Asset Management
Impax Asset Management manages or advises on approximately £7.2 bn in both listed and private equity strategies primarily for institutional clients. The Company's investments are based on the strong conviction that population dynamics, resource scarcity, inadequate infrastructure and environmental constraints will profoundly shape global markets, creating investment risks and opportunities. Impax expects that these trends, reflecting the transition towards a more sustainable global economy, will drive earnings growth for well-positioned companies. Impax's proprietary investment framework identifies and calibrates the rising risks and expanding opportunities from this transition, and guides the search for investments that will deliver long term outperformance.
Contacts:
Media Relations: Anders Bering +45 4179 1217  Kasper Elbjørn +45 4179 1216 
Investor Relations: Peter Kondrup +45 3327 1221  Iben Steiness +45 3327 1232 
For more news, sign up at www.carlsberggroup.com/subscribe or follow @CarlsbergGroup on Twitter and LinkedIn.
The Carlsberg Group is one of the leading brewery groups in the world, with a large portfolio of beer and other beverage brands. Our flagship brand – Carlsberg – is one of the best-known beer brands in the world, and the Baltika, Carlsberg and Tuborg brands are among the eight biggest brands in Europe. More than 41,000 people work for the Carlsberg Group and our products are sold in more than 150 markets.
Find out more at www.carlsberggroup.com.