Global Food Safety Initiative
The Global Food Safety Initiative (GFSI) brings together key actors in the food industry to collaboratively drive continuous improvement in food safety management systems around the world. With a vision of safe food for consumers everywhere, food industry leaders created GFSI in 2000 to find collaborative solutions to collective concerns, notably to reduce food safety risks, audit duplication and costs while building trust throughout the supply chain. The GFSI community works on a volunteer basis and is composed of the world's leading food safety experts from retail, manufacturing and food service companies, as well as international organisations, governments, academia and service providers to the global food industry. GFSI is powered by the Consumer Goods Forum (CGF), a global industry network working to support Better Lives Through Better Business.
For more information, please visit www.mygfsi.com.
Videos from this campaign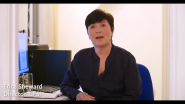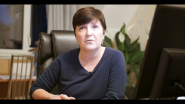 Content from this campaign