Business Value of Pro Bono: Foster a Strong Culture
Find out how Morgan Stanley connects their pro bono programs to the bottom line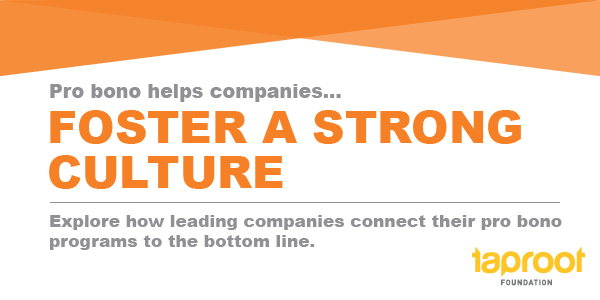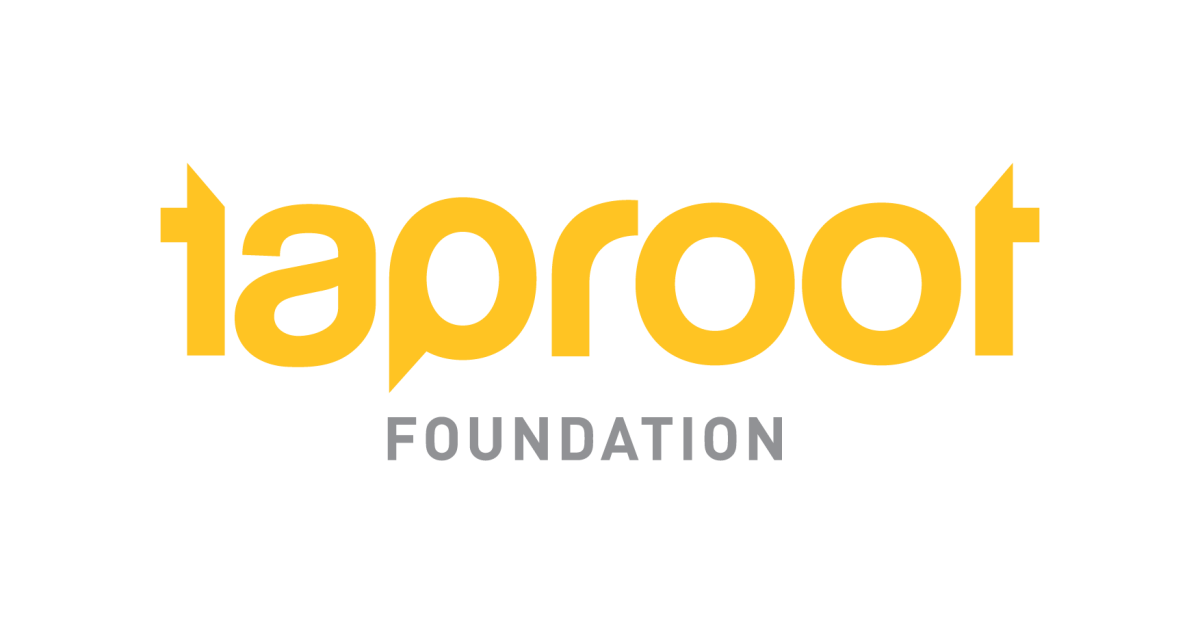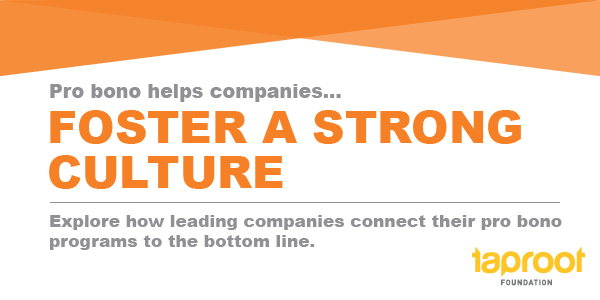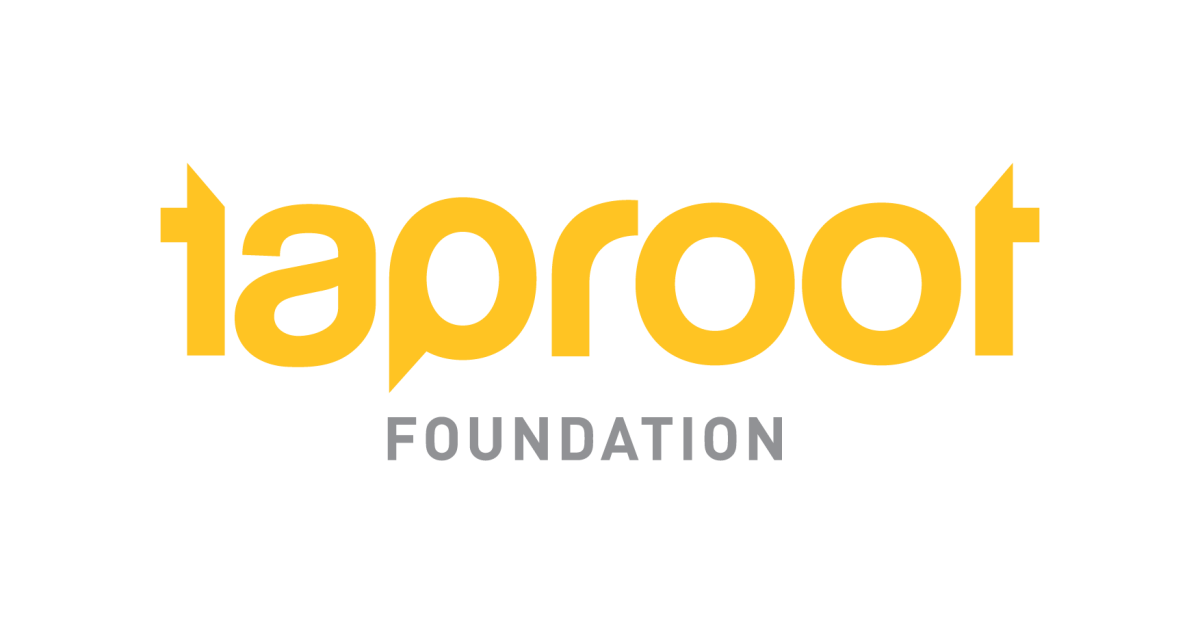 Find the full Business Value of Pro Bono resource here
Pro bono service is a powerful way to drive social change. Yet, many corporate employees looking to bring pro bono service to their company struggle to get buy-in from leadership and other key stakeholders. Although these stakeholders may understand the social value of pro bono, they don't always see the business value. 
That's why Taproot developed the Business Value of Pro Bono, a new resource for the field that outlines six common business objectives that pro bono can help support. 
BUSINESS VALUE OF PRO BONO #3: FOSTER A STRONG CULTURE---> Read More
A strong corporate culture sets the tone for how work gets done.
Every company has a culture that is both expllicitly and implicitly defined. Companies define their culture through leadership, shared values, and a unifying vision - and also through the attitudes, standards, and beliefs of individual employees. Pro bono helps companies... walk the walk, connect with social issues, and create an interconnected workplace.
Morgan Stanley's Pro Bono Approach: 
Morgan Stanley connects top-performing employees from across the company to nonprofits with complex strategic challenges. Leveraging the firm's strength to deliver innovative solutions for clients, teams provide tailored recommendations that lead to more effective business models, expanded services, and significant productivity improvements. 
In Morgan Stanley's Words...
"Morgan Stanley's core values are: Putting Clients First, Leading with Exceptional Ideas, Doing the Right Thing, and Giving Back. Pro bono service is a strategic way for Morgan Stanley to act on each of those values and also help in the professional and philanthropic development of our employees." 
-Suzanne Rhee Brown, Head of US Philanthropy
Check out the Business Value of Pro Bono and explore how to connect your pro bono programs to the bottom line.