Baldcypress: King of the Swamp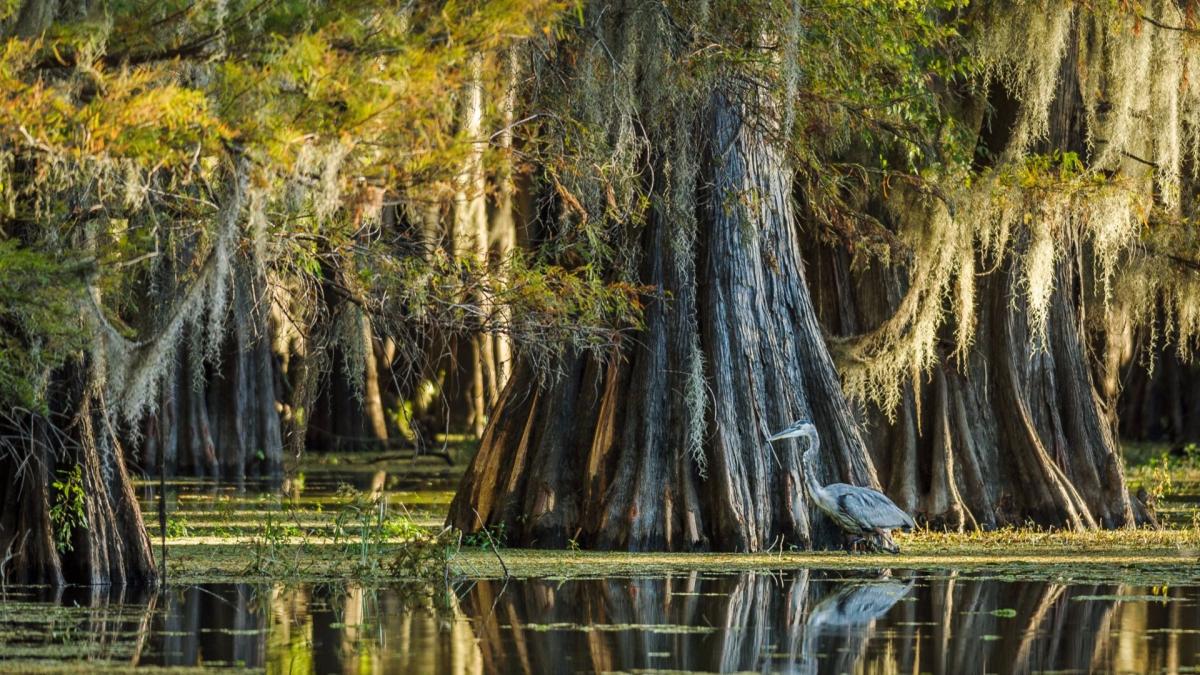 Baldcypress: King of the Swamp
Taxodium distichum
Nowhere is a tree species so intertwined with a place as the baldcypress is with swamps. Beginning with the art and literature of early America, images of baldcypress trees have been used to portray mystery and melancholy in the watery lowlands.
Native to the east coast, the first reference to the species was made in 1640. The trees, and the places they grow, inspired feelings of dread and loneliness. John Muir, in his Thousand-Mile Walk, lamented, "I am unable to see the country for the solemn, dark, mysterious cypress woods which cover everything. The winds are full of strange sounds, making one feel far from people and plants and fruitful fields of home. Night is coming on and I am filled with indescribable loneliness."
Read Tree Care Tips for Fall Planting
But there is also fascination and beauty in the swamplands and Muir saw this as well. Crossing the river country of Georgia, he wrote, "Here too, I found an impenetrable cypress swamp. This remarkable tree, called cypress, is a taxodium, grows large and high, and is remarkable for its flat crown. The whole forest seems almost level on the top, as if each tree had grown up against a ceiling…"
Today, naturalists celebrate the myriad strange life forms of our swamplands and fight to save them from the advances of civilization. In his book, Swamp Song (University Press of Florida), Ron Larson calls the swamp landscape "luxuriant and alluring," a place where land and water intermingle and "something magical occurs." Part of that magic is baldcypress, one of the most unusual trees in America.
What's in a Name?
The origin of the name Baldcypress has been lost to time. No one is sure why it is called "bald." The best guess is because it sheds its needles in winter, but at least one writer back in 1905 said it is due to its spreading top in old age (like a balding man?) and its trunk which is "bare of limbs" over much of its height. Baldcypress also goes by at least a dozen other common names, and many more when you add Spanish and French variations.
The scientific name of this tree (Taxodium distichum) comes from Greek words. Taxodium means "Taxus-like" which in turn is from taxos, the common name for yew. Distichum means "two-ranked," referring to the arrangement of leaves on the stem.
In the Landscape
To the surprise of some people, the baldcypress does quite well when planted in the right soil in yards or along streets. It has been grown successfully in cities as far north as Milwaukee and on dry Texas hills (hardiness zones 4-10).  It prefers full sun and reaches as high as 70 feet at maturity. The tree boasts pale green leaves that turn orange-red in the fall.
Catch up on Washington Hawthorn: A Symbol of Hope.