Arbor Day Foundation and National Council of Negro Women Partner to Support Forest Ecosystems and Economic Stability in Haiti, Mali, and Senegal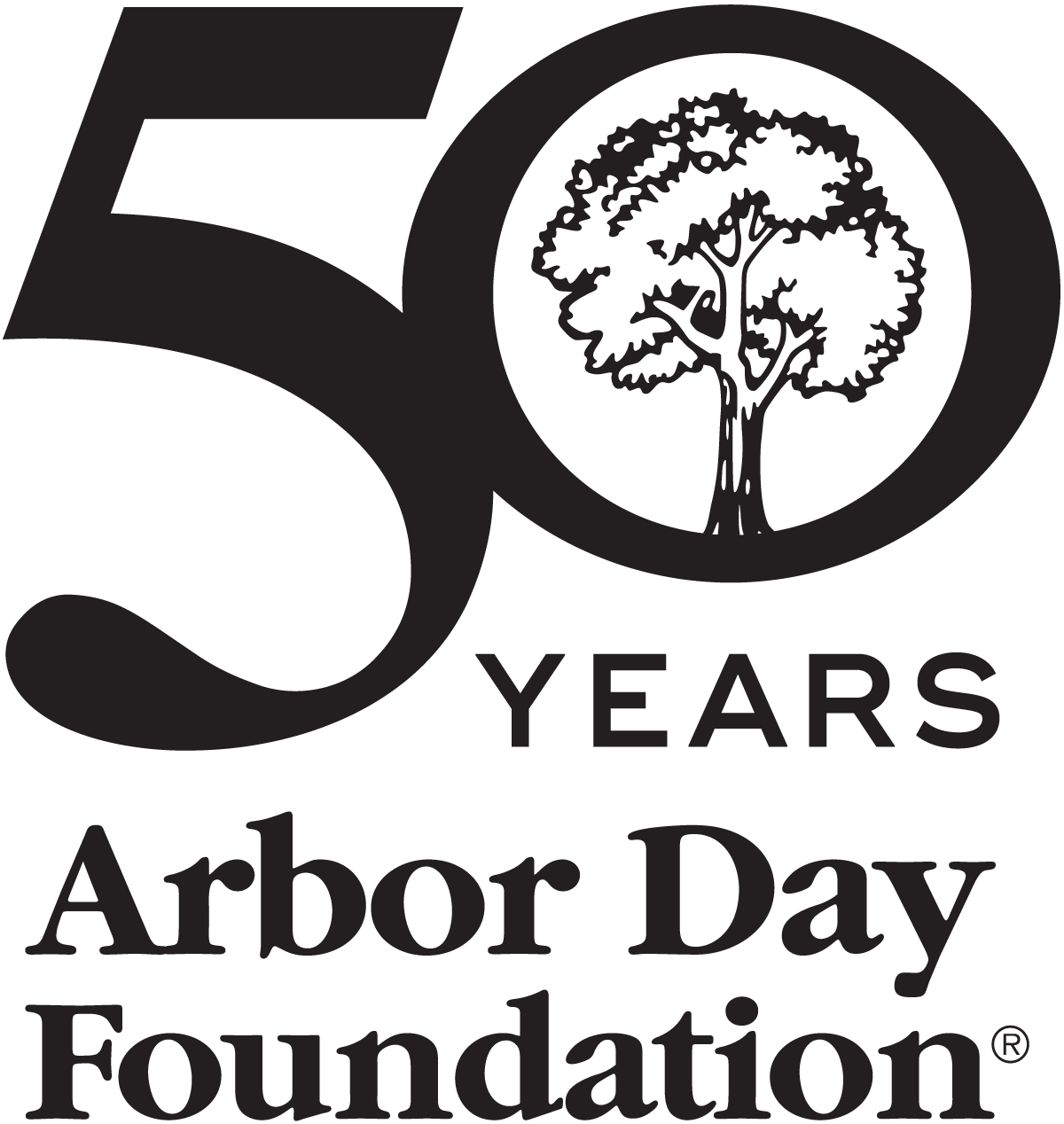 The Arbor Day Foundation's 50th Anniversary
LINCOLN, Neb., August 1, 2022 /3BL Media/ - The Arbor Day Foundation and the National Council of Negro Women are partnering to support tree planting projects in Haiti, Mali, and Senegal as part of the Council's new Trees of Hope campaign. Through the projects supported by the campaign, local farmers and organizations in these countries will work to plant at least 10,000 trees.
The Council will also be encouraging its member network of more than 2 million individuals to support a larger goal of planting 100,000 trees in the three project areas.
Reforestation efforts are needed in Haiti's southern mangroves and coastal marshes to help stabilize shorelines and improve the health of local reef ecosystems. In the African countries of Mali and Senegal, multiple environmental and humanitarian crises have taken a substantial toll on farming communities, which has resulted in unstable food supplies in both countries. By working with local farmers, tree planting efforts can support these agricultural lands and help solve issues such as deforestation, hunger, and poverty.
"We are excited to partner with National Council of Negro Women to restore and protect essential forests and the people who depend on them," said Dan Lambe, Chief Executive at the Arbor Day Foundation. "The world needs trees now more than ever, and the Council is helping inspire others to action through their commitment to these impactful projects."
For the past 50 years, the Arbor Day Foundation has worked to plant nearly 500 million trees around the world. Through a global network of partnerships, the Foundation facilitates projects that empower organizations of all sizes to reach their environmental and sustainability goals via measurable, impactful work through trees and forests.
Global issues have been a key component of NCNW's agenda for decades. Appointed by President Harry S. Truman, the Council's Founder Mary McLeod Bethune was the only woman of color at the founding conference of the United Nations in 1945, where she made significant contributions to the UN charter. For decades, NCNW has held consultative status with the United Nations Department of Economic and Social Affairs (ECOSOC). Consultative status provides NGOs with access to not only ECOSOC, but also to its many subsidiary bodies, including various human rights mechanisms of the United Nations and special events organized by the President of the UN General Assembly.
NCNW Chair of the Board and 8th National President, Dr. Thelma Daley, indicates that "we know that trees support the environment, protect the coasts against soil erosion. They provide food, shade, building material, aesthetic appeal and economic opportunity. We see this tree-planting project in Haiti, Mali and Senegal as a reinvigoration of our commitment to global affairs and to the United Nations Sustainable Development Goals. Trees of Hope is born out of NCNW's tradition of respect for our shared interconnected global responsibility for the future of Mother Earth."
Individuals who are interested in contributing and learning more about the Trees of Hope campaign can visit the donation webpage here.
About the National Council of Negro Women, Inc.
National Council of Negro Women is a Washington, D.C.-based charitable organization making a difference in the lives of women, children, and families through a four-pronged strategy that emphasizes entrepreneurship, health equity, STEAM education, and social justice. Founded 86 years ago, NCNW has 330 community and campus-based sections and thirty-two national affiliates representing more than two million women and men. NCNW's programs are grounded on a foundation of critical concerns known as Four for the Future. NCNW is known for its signature programs, GoodHealthWINs which provides trusted health care information, and for producing the Black Family Reunion and the HBCU College Fair. For more information, please visit www.ncnw.org or NCNW's social channels via Facebook, Twitter, Instagram, or LinkedIn.
About the Arbor Day Foundation
Founded in 1972, the Arbor Day Foundation has grown to become the largest nonprofit membership organization dedicated to planting trees, with more than one million members, supporters and valued partners. Since 1972, almost 500 million Arbor Day Foundation trees have been planted in neighborhoods, communities, cities and forests throughout the world. Our vision is to lead toward a world where trees are used to solve issues critical to survival.
As one of the world's largest operating conservation foundations, the Arbor Day Foundation, through its members, partners, and programs, educates and engages stakeholders and communities across the globe to involve themselves in its mission of planting, nurturing, and celebrating trees. More information is available at arborday.org.
# # #