3 Fall Conferences: Will We See You There?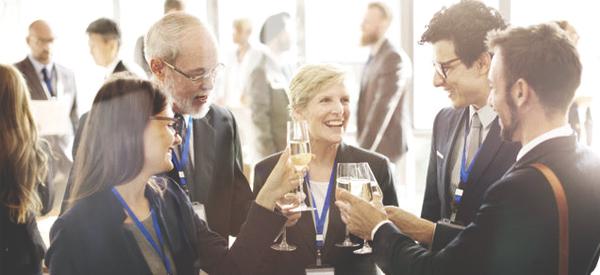 3 Fall Conferences: Will We See You There?
Every year, Realized Worth publishes a list of CSR and employee volunteering conferences. We try to be as comprehensive as we can, but sometimes a few great events sneak up on us toward the end of the summer. This year, we're excited to be part of three of those upcoming events!
Here are the details in chronological order; click the event title to register. We hope to see you!
COMMIT!FORUM
October 11-12
MGM National Harbor, Oxon Hill, MD
Register with CODE: REALIZEDWORTHCF17
COMMIT!Forum will convene CR and sustainability practitioners to network, share best practices and tools, engage in healthy debate and celebrate success. It is preceded on October 10 by professional development workshops on the changing landscape of reporting and communicating CR and sustainability.
COMMIT!Forum attendees are leading business by making environmental, social and governance progress throughout their organization, supply chain and communities. 
The journey is ongoing, even for the most responsible companies.
Join me on the 11th or 12th at my issue table: Neuroscience and Transformative Volunteerism: How Civic Engagement Changes Our Brains 
"When human beings have new experiences, new synaptic pathways forge in our brains. We become alert to new ideas and we can be guided to new understandings and different behavior. By integrating a few basic concepts into corporate citizenship programs, we can guide employees to challenge assumptions, become alert to new ideas, orient to what those ideas mean for them, and take action toward new behaviors rooted in inclusivity, compassion, and empathy – resulting in better employees, better companies, and better communities."
Looking forward to seeing you there!
BBCON
October, 17-19
Baltimore Convention Center, Baltimore, MD
Join thousands of fundraisers, marketers, administrators, executives, and industry thought leaders from across the social good community to push your practice, get inspired by today's trends and tomorrow's tech innovations, and become part of a community like no other.
Join Chris Jarvis and me for any of our of three sessions:
Session 1: Tues., 10/17@10:30AM
Corporations and Foundations Kickoff: The Global Goals and Agenda 2030: A Shared Responsibility
In today's world, corporations and foundations have a critical role to play not only in the social good sector, but also in the success and endurance of future generations and humanity as a whole through the achievement of things like the Global Goals and Agenda 2030. In this session we will dive in to the role each of us — as individuals and as organizations — plays in the success of the Sustainable Development Goals and talk about the resources available today to educate, communicate, and track progress toward their ultimate achievement. 
Session 2: Weds., 10/18@2:15PM
Empathy in Motion Part 1: Changing Hearts and Minds
Are you involved with volunteering programs in your company or another organization? You may have some great ideas about how a volunteer event or program could bring about positive social change. In Part 1 of our Empathy in Motion sessions, we'll provide you with a theoretical framework that focuses on how to mobilize volunteers' empathy so that volunteering moves from transactional to transformative.
Session 3: Weds., 10/18@3:30PM
Empathy in Motion Part 2: Leading the Change
If you work as a volunteer, program organizer, or member of your organization's social responsibility team, you probably have idea how volunteer events or programs could bring about positive social change. In Part 2 of our Empathy in Motion sessions, we'll share practical guidance on setting up programs and running volunteer events.
Inside Out: A Transformative Approach to Community Investment by LBG Canada
November 2-3
LoyaltyOne
 Headquarters, Toronto, Ontario
Join Canadian and international peers in Toronto, Canada, at Inside Out: A Transformative Approach to Community Investment a conference designed to advance the practice of how companies invest in community. 
LBG Canada and Realized Worth will co-present this highly interactive event November 2nd and 3rd, 2017. This two-day event will be focused on how the practice of community investment can transform organizational culture, employee experience and community impact.
Participants in Inside Out: A Transformative Approach to Community Investment will engage with colleagues sharing real-world examples of how companies are beginning to position community investment as an effective means to address critical business priorities that include diversity, inclusion and wellness, and to deepen employee engagement.
The ideas within A Transformative Approach present a new and effective model for companies, communities and employees seeking to achieve growth, scale, and impact in community investment efforts. As a result, Inside Out will offer a significant advancement beyond what is thought of as current best practice in community investment program design.
Join Chris Jarvis, myself, and the Realized Worth team, along with our friends from LBG Canada for this forward-thinking event. We hope to see you there!
Realized Worth works with companies to train employee volunteers to lead colleagues through the transformative process. Please contact us at realizedworth@contact.com for more information. You can also find us onTwitter, Facebook, and LinkedIn.
Angela Parker
Co-founder/Partner, Realized Worth
Follow Angela on Twitter
Connect with Angela on LinkedIn