Mars, Incorporated
Corporate Social Responsibility (CSR), Sustainability and Cause News & Media
Mars, Incorporated
Campaigns
With more than 125,000 Mars Associates around the globe, read more about how we are creating the world we want tomorrow through how we do business today.
These stories show how Mars, Incorporated is leading on sustainability issues across our global operations, and ensuring that the communities we work with have the opportunity to thrive.
Headquartered in Brussels, Belgium, Mars Petcare is one of the world's leading pet care providers and employs more than 34,000 Associates across 50 countries. Read how we work to highlight the benefits of having a pet and to educate people to be responsible pet owners. Our campaigns encourage...
Mars, Incorporated ON SOCIAL MEDIA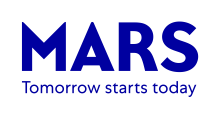 About Mars, Incorporated
Mars is a family-owned business with more than a century of history making diverse products and offering services for people and the pets people love. With more than $35 billion in sales, the company is a global business that produces some of the world's best-loved brands: M&M's®, SNICKERS®, TWIX®, MILKY WAY®, DOVE®, PEDIGREE®, ROYAL CANIN®, WHISKAS®, EXTRA®, ORBIT®, 5™, SKITTLES®, UNCLE BEN'S®, and COCOAVIA®. Mars Associates proudly take care of half of the world's pets through our nutrition, health and services businesses such as Banfield Pet Hospitals™, BluePearl®, Linnaeus, AniCura, VCA™ and Pet Partners™.  Headquartered in McLean, VA, Mars operates in more than 80 countries. The Mars Five Principles – Quality, Responsibility, Mutuality, Efficiency and Freedom – inspire our more than 125,000 Associates to take action every day to help create a world tomorrow in which the planet, its people and pets can thrive. 
For more information about Mars, please visit www.mars.com. Join us on Facebook, Twitter, LinkedIn, Instagram and YouTube.