Mars, Incorporated
Corporate Social Responsibility (CSR), Sustainability and Cause News & Media
Mars, Incorporated
Campaigns
The theme of this year's Earth Day on April 22nd is Environmental and Climate Literacy. The whole world is being called on to educate and learn about climate change – and raise awareness of the immense threat it poses to our planet and its people. Mars, Incorporated is getting involved...
Coverage relating to Mars' palm oil & deforestation policies: http://www.mars.com/global/press-center/press-list/news-releases.aspx?SiteId=94&Id=5548
Pages
Mars, Incorporated ON SOCIAL MEDIA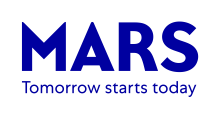 ABOUT MARS, INCORPORATED
Mars is a family-owned business with more than a century of history making diverse products and offering services for people and the pets people love. With more than $35 billion in sales, the company is a global business that produces some of the world's best-loved brands: M&M's®, SNICKERS®, TWIX®, MILKY WAY®, DOVE®, PEDIGREE®, ROYAL CANIN®, WHISKAS®, EXTRA®, ORBIT®, 5™, SKITTLES®, UNCLE BEN'S®, and COCOAVIA®. Mars Associates proudly take care of half of the world's pets through our nutrition, health and services businesses such as Banfield Pet Hospitals™, BluePearl®, Linnaeus, AniCura, VCA™ and Pet Partners™.  Headquartered in McLean, VA, Mars operates in more than 80 countries. The Mars Five Principles – Quality, Responsibility, Mutuality, Efficiency and Freedom – inspire our more than 115,000 Associates to take action every day to help create a world tomorrow in which the planet, its people and pets can thrive.
For more information about Mars, please visit www.mars.com. Join us on Facebook, Twitter, LinkedIn, Instagram and YouTube.