Chevron Corporation
Corporate Responsibility news and initiatives from one of the world's leading integrated energy companies.
Chevron Corporation
Campaigns

We put people at the center of everything we do and are committed to prioritizing safety, developing our workforce, and respecting human rights. These are the stories of Chevron employees and community members who've been impacted by our work.

We invest significantly in major projects and local goods and services, create jobs, and generate revenues for local communities. Beyond contributions to our partner countries through direct business investments and taxes, we contribute to local communities by making strategic social investments in...
Chevron Corporation ON SOCIAL MEDIA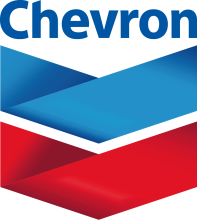 Chevron Corporation is one of the world's leading integrated energy companies. Through its subsidiaries that conduct business worldwide, the company is involved in virtually every facet of the energy industry. Chevron explores for, produces and transports crude oil and natural gas; refines, markets and distributes transportation fuels and lubricants; manufactures and sells petrochemicals and additives; generates power; and develops and deploys technologies that enhance business value in every aspect of the company's operations. Chevron is based in San Ramon, California. 
Affordable energy is a catalyst for economic growth and prosperity. Our company's values drive us to provide that energy responsibly while protecting the environment and working with our partners to strengthen communities because our success is tied to the success of the communities where we operate.
We conduct our business in a socially responsible and ethical manner, protect people and the environment, support universal human rights, and benefit the communities where we work.