An Overview of the ESG Reporting Landscape
An Overview of the ESG Reporting Landscape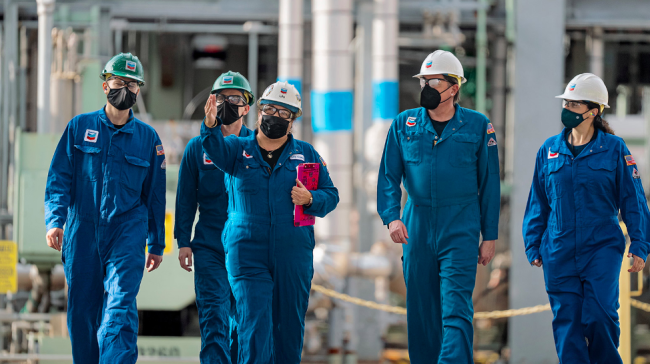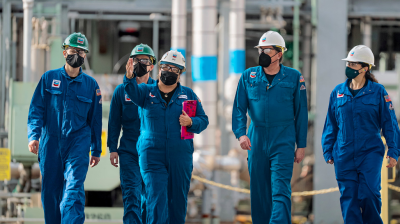 Friday, July 8, 2022 - 1:25pm
Today more than ever, the world seeks confidence that the energy sector is heading in the right direction on the full spectrum of environmental, social, and governance (ESG) issues.
Even before ESG reporting became trending topics, Chevron has been working to deliver that confidence. It's done so through its long history of working on issues related to environmental stewardship, social issues, and good governance.
how we're leading the charge:
As part of our work on the energy transition, we aim to lead the industry in the transparency of our climate reporting so that we can hold ourselves responsible for our progress – and our stakeholders can hold us accountable.
Chevron has voluntarily reported greenhouse gas emissions from the company, including from the use of our products, for nearly two decades.
In 2018, we were among the first oil and gas companies to publish a Task Force on Climate-Related Financial Disclosures (TCFD)-aligned report; we published our fourth TCFD-aligned climate change report in October 2021.
We also support efforts to enhance the comparability and consistency of climate information in public disclosures
The financial sector is increasingly using ESG information to evaluate long-term value as expectations evolve and increase. That demand for accountability is why ESG disclosures have become an acceptable way to track global sustainability performance.
to create customized charts and tables using our performance data, visit: chevron.com/sustainability/performance/chart-generator
for our most recent assurance statements, visit: chevron.com/oemsISOcertification chevron.com/ESGassurance chevron.com/GHGassurance
how it works:
There are many ways for ESG progress to be documented. Tracking is commonly completed through frameworks, reporting standards, and via raters and rankers.
ESG reporting standards and frameworks can be broad or aimed at different audiences.
Raters and rankers are firms that use surveys, third-party research reports and/or publicly available information to generate scores. Some focus on controversies, such as litigation or accidents, as major components of their reports.
what we're saying:
"Sustainability is not a new concept for Chevron. The goals of sustainability are reflected in the values of The Chevon Way and are key to our objective to deliver higher returns, lower carbon," said Lisa Epifani, Chevron's ESG engagement general manager. "Through our company history, we have worked on areas related to environmental stewardship, social issues and good governance — even if they were not yet called ESG or sustainability."