Weatherford's Business Transparency and Ethics
Weatherford's Business Transparency and Ethics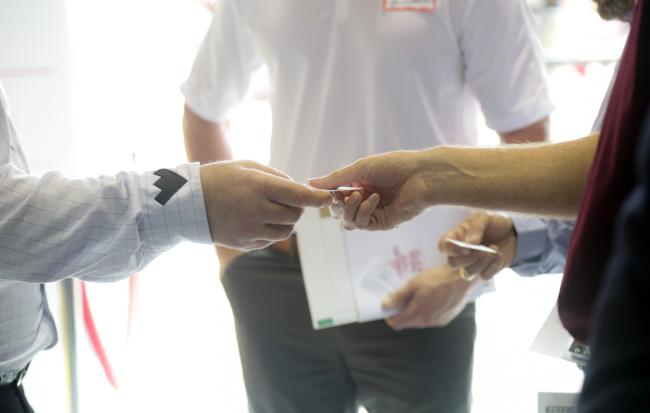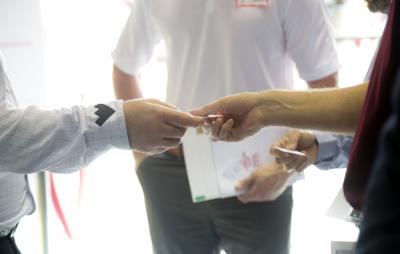 tweet me:
.@WeatherfordCorp recognizes the importance of business ethics & emphasizing integrity in all they do http://bit.ly/2snS8ek
Monday, July 24, 2017 - 8:00am
We hold ourselves to the highest standards and emphasize the importance of integrity in all we do.
WE RESPECT OUR PEOPLE, OUR PLANET,
AND EVERY PERSPECTIVE AND CONTRIBUTION
We work in a way that reflects positively on our Company and the communities we serve.
We are passionate about the work we do and the people with whom we do it. We are driven to do things the right way, the first time, every time, for the right reasons. We are accountable for our individual actions, for the consequences of our decisions, and for our collective achievements because we understand that at our core, success without respect and integrity is not success at all.
WE ARE PEOPLE SERVING PEOPLE
SUPPLYING THE ENERGY THAT POWERS AN EVER-CHANGING WORLD
Our Code of Business Conduct helps us meet this great responsibility by creating a foundation for building an ethical and accountable workplace where integrity is the foundation of every decision we make.
The Code is designed to help our employees and third parties understand Weatherford's high standards and how important they are to achieving growth, health, and sustainability.
WE LEAD BY EXAMPLE
CREATING A POSITIVE WORK ENVIRONMENT
The best way to teach ethical behaviors is to model them every day and we expect our leaders to do just that by creating a positive work environment where employees feel comfortable and capable to succeed.
We expect and encourage our employees to share concerns about compliance with our Code, and provide them with numerous means to do so, anonymously if desired. Violations of our Code carry consequences and we never permit retaliation against anyone for raising concerns in good faith.
WE RESPECT OTHERS
AND BELIEVE IN A DIVERSE WORKPLACE
We blend together a rich collection of cultures and capabilities. We treat employees fairly and consistently, with dignity and respect to foster cooperative working relationships. We value the skills, abilities, backgrounds, and experience of all individuals.
We ensure that employment-related decisions are based on relevant qualifications, merit, performance, and other job-related factors. Discrimination or harassment of any kind is not tolerated.
WE PROMOTE A
SAFE WORKPLACE
We believe we have a moral and legal obligation to provide a safe and secure work environment and make a personal promise to each other and to our families to work safely. We maintain commitment to the highest health, safety, security, and environmental standards.
WE PROTECT
PERSONAL INFORMATION
People inside and outside of Weatherford trust us to handle their personal information with care and to use it appropriately and only for the purposes provided. We respect the basic right to privacy of our employees, customers, and other third parties and only use personal information when needed to operate effectively and in compliance with the law. 
WE HONOR OUR CORPORATE RESPONSIBILITY
AND MAKE A SUSTAINABLE DIFFERENCE
We believe in conducting business in an ethical, socially responsible, and environmentally sustainable manner. We respect and have adopted principles based on the universal declaration of human rights, the voluntary principles on security and human rights, the OECD guidelines for multinational enterprises, and the international labor organization's core standards. We strive to make a positive impact on the communities where we live and work. We are committed to safeguarding the environment to preserve our way of life and the lives of future generations.
WE IMPLEMENT CONTROLS
TO ENSURE PROPER BUSINESS DEALS
We make sure our books and records reflect an accurate picture of who we are as a company and that we conduct business only with reputable third parties that conduct legitimate business activities and are funded by legitimate sources.
WE BELIEVE IN INTEGRITY
THROUGHOUT THE SUPPLY CHAIN
We expect suppliers to be selected after an objective decision-making process. We value our partnerships with suppliers and other third parties and treat them the way we expect to be treated. Our Supplier Code of Conduct serves as the foundation of our supplier relations and articulates our performance expectations of the same.
We believe in a level playing field and in competing fairly. We are committed to promoting a competitive marketplace and complying with antitrust and related laws that are designed to provide the public with a quality product and service at a fair price.
WE RECOGNIZE THAT OUR ABILITY TO
IMPORT AND EXPORT ACROSS THE GLOBE IS A PRIVILEGE, NOT A RIGHT
We comply with the laws of all countries in which we operate and ensure our cross-border transactions are appropriate and permissible.
WE DO NOT TOLERATE
BRIBERY OR CORRUPTION
We believe in winning business on the merits of our products, services, and technologies. Corruption is inherently wrong and obstructs sustainable development, harms society, and has a greater impact on developing communities.
We honor global anti-corruption and human rights efforts world-wide by promoting justice, reporting misconduct, improving safety, and bringing prosperity. We remain steadfast in our mission of employing a global workforce and bringing energy to all parts of the world. We also prohibit all forms of insider training.
Read more about Weatherford's business transparency and ethics in the 2016 Annual Report. 
More From Weatherford
Friday, September 29, 2017 - 8:00am
Monday, September 25, 2017 - 9:00am
Monday, September 11, 2017 - 8:00am