Weatherford Donates to Hurricane Harvey Relief Efforts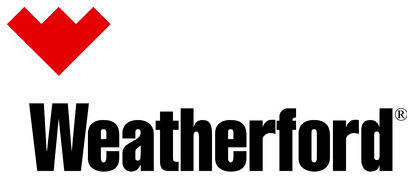 BAAR, Switzerland, September 11, 2017 /3BL Media/ - Weatherford International plc (NYSE: WFT) pledged $25,000 to Feeding Texas, the Texas Food Bank Network, and $25,000 to 
J.J. Watt's Hurricane Harvey Relief Fund to support and assist in relief efforts across impacted areas. These funds will help provide immediate resources across the state of Texas including food, water, and cleaning supplies, and will aid in long-term rebuilding efforts.
In addition to Weatherford's charitable contributions, the Company is also raising money for employees impacted by the storm. Many Weatherford employees have been displaced from their homes, lost vehicles, and personal belongings. Across the organization, fellow employees are making generous supply and monetary donations which the Company will match dollar-for-dollar.
Mark A. McCollum, President and Chief Executive Officer commented, "Weatherford is committed to supporting its communities in their time of need. Our hearts go out to all of those who have been impacted by the devastation caused by Hurricane Harvey. Our donations will help provide the community and our employees with immediate resources and aid in the longer-term rebuilding effort."
About Weatherford 
Weatherford is one of the largest multinational oilfield service companies providing innovative solutions, technology and services to the oil and gas industry. The Company operates in over 90 countries and has a network of approximately 860 locations, including manufacturing, service, research and development, and training facilities and employs approximately 29,500 people. For more information, visit www.weatherford.com and connect with Weatherford on LinkedIn, Facebook, Twitter and YouTube.
Weatherford Contacts  
Christoph Bausch
Executive Vice President and Chief Financial Officer                                  
+1.713.836.4615
Karen David-Green 
Vice President – Investor Relations, Marketing and Communications 
+1.713.836.7430