VIDEO | Mohawk's George Bandy Jr. | 2018 USGBC Leadership Award Recipient
VIDEO | Mohawk's George Bandy Jr. | 2018 USGBC Leadership Award Recipient
Video appears courtesy of USGBC.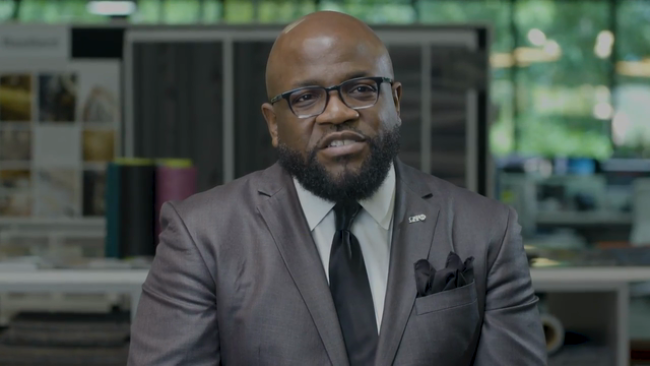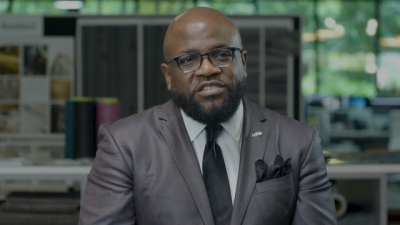 tweet me:
WATCH: @MohawkGroup's George Bandy Jr. was recently recognized with a prestigious @USGBC Leadership Award during #Greenbuild18. Meet George in this clip and learn why he was inspired to pursue a career and calling in #sustainability http://bit.ly/2SkqrjC #handprintsoverfootprints
Monday, December 3, 2018 - 1:30pm
Last month, Mohawk Industries VP of sustainability and commercial marketing George Bandy Jr. was recognized by the U.S. Green Building Council with the prestigious USGBC Leadership Award. Bandy was presented with the accolade by Mahesh Ramanujam, USGBC president and CEO, during a special ceremony in Chicago that coincided with the Greenbuild International Conference and Expo.
Watch this clip to learn why Bandy was inspired to pursue a career and calling in sustainability and how his role at Mohawk has allowed him to continue on his own personal journey to believe in better. Click here to read more about Bandy's recognition.
To learn more about Mohawk's corporate commitment to sustainability, please visit MohawkSustainability.com
More From Mohawk Industries
Monday, November 23, 2020 - 12:45pm
Friday, November 20, 2020 - 11:05am
Wednesday, November 18, 2020 - 4:10pm