VIDEO: HP World on Wheels | Driving Digital Literacy Across India
VIDEO: HP World on Wheels | Driving Digital Literacy Across India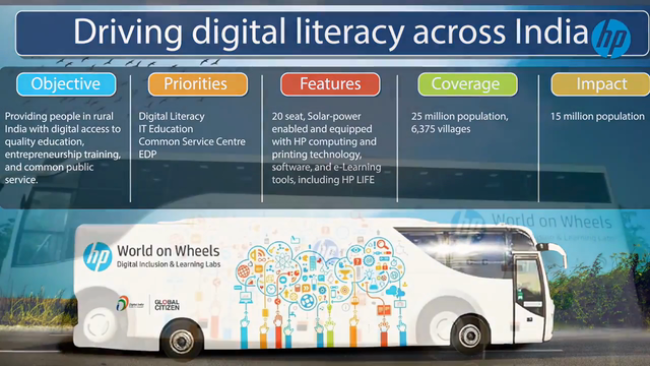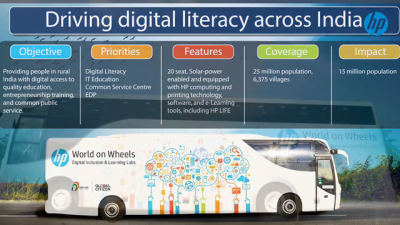 tweet me:
.@HP's World on Wheels is Driving #DigitalLiteracy Across #India http://bit.ly/2vpaHVm
Tuesday, September 5, 2017 - 8:15am
Providing underserved people with access to learning that boosts economic opportunity and employability requires technology combined with innovative thinking. The HP World on Wheels program is supporting digital literacy, providing education programming and entrepreneurship training, and connecting students, entrepreneurs, and community members to government programs. Each 20-seat mobile learning lab is equipped with HP computers and printers, software suites, and e-learning tools, and is powered by high-efficiency solar panels and battery packs that store enough energy to sustain the lab, even on cloudy or rainy days.
Learn more: http://www.hp.com/sustainability
More From HP, Inc.
Tuesday, April 20, 2021 - 10:55am
Thursday, April 1, 2021 - 11:20am
Tuesday, March 30, 2021 - 11:45am