VIDEO: HP World on Wheels | Digital Inclusion and Learning Labs
VIDEO: HP World on Wheels | Digital Inclusion and Learning Labs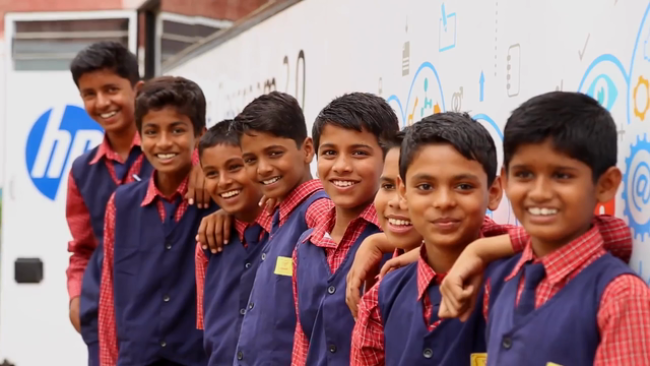 tweet me:
.@HP World on Wheels #digitalinclusion mobile #learninglabs bridge #skillsgap in rural #India http://bit.ly/2wEF4XZ @HPSustainable
Friday, August 25, 2017 - 11:10am
Remote regions of emerging countries are often left behind in the connected global economy. HP is committed to build and deploy 48 mobile, self-contained, Internet-enabled digital inclusion and learning labs to help bridge this gap in rural India.
The program supports the Indian government's Digital India initiative and aims to reach 6,400 Indian villages and impact more than 15 million people over the next six years. Bringing digital learning and community resources to millions in rural India, HP World on Wheels is opening doors and changing lives.
Learn more: http://www.hp.com/sustainability
More From HP, Inc.
Tuesday, April 20, 2021 - 10:55am
Thursday, April 1, 2021 - 11:20am
Tuesday, March 30, 2021 - 11:45am